While there were warning signs before the pandemic, its ongoing impact has highlighted the urgent need for a new and different kind of leadership at every level of society – from corporations, non-profits and small businesses to governments, NGOs and institutions.
Developing such future forward leaders is at the center of former Princeton University Professor Anne-Marie Slaughter's work as CEO of New America, a think ​and action ​tank dedicated to renewing the promise of America by holding the country to its highest ideals.
Slaughter, a renowned authority on global affairs, leadership and gender equality, continues to teach classes around the world on leadership, particularly on the contrast between leading from the top and leading from the center in a networked world.

At New America, Slaughter oversees teams focused on the sweeping changes necessary to renew the promise of America: an overhaul of our political, economic, employment and education systems, a new understanding of national and natural security, a relentless focus on racial and gender equity, and an open and secure Internet that protects digital rights as human rights.
Slaughter emphasizes that if we are to stay true to our values as a nation, we must acknowledge and correct past and present inequities and injustices while continuing to celebrate the progress we have made and the innovations that are working for our country. Achieving this, however, requires businesses, governments and society to address much-needed changes – particularly as they relate to race and gender roles and support systems.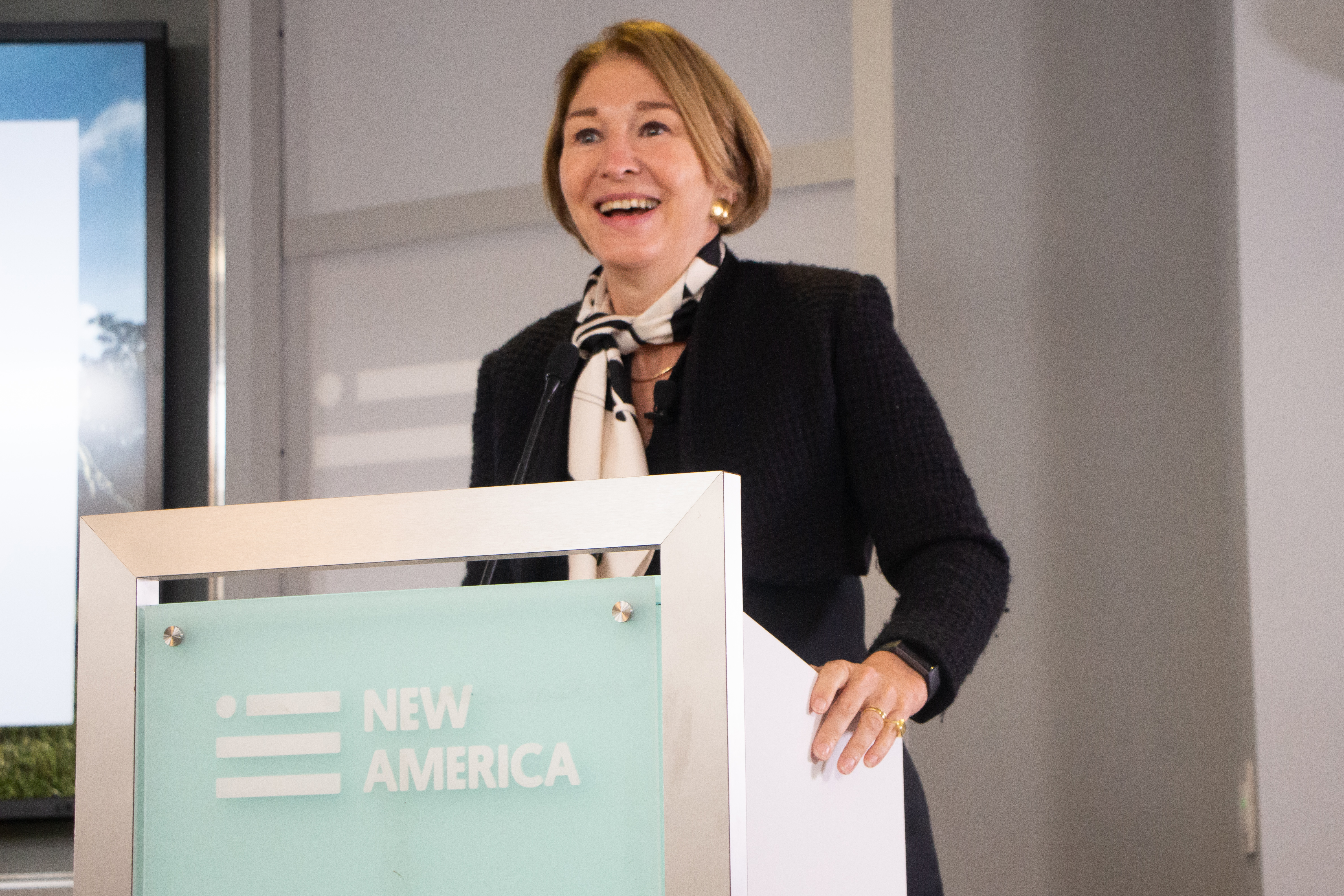 American renewal will be the primary focus of Slaughter's work throughout the next decade and the core theme of her upcoming book. It follows in the footsteps of her 2007 book, "The Idea That Is America, " which explored the values of liberty, democracy, equality, justice, tolerance, humility and faith – and weaves together personal and national narratives of reckoning, risk, resilience and renewal.
"Renewing America's original vows of equality, inclusion and a commitment to serving the people gets us closer to our nation's highest ideals," says Slaughter. "Unless we come to grips with what our history has meant for all of us, we can't go forward as a plural nation. The kind of leadership we need to accomplish that must be horizontal, collective, open and participatory at every level of society and government.This cannot be solved by Washington."
Beyond the Election: Renewing Our Country's Original Promises
was last modified:
March 13th, 2023
by