What if social media and related analytics could be leveraged in a way that unites, protects and creates a healthier society, economy and bottom line?
Over the last decade, Deb Roy – executive director of the MIT Media Lab, director of the MIT Laboratory for Social Machines, and the newly appointed director of the interdisciplinary Center for Constructive Communication – has been showing organizations how to analyze, map and shift the direction of online activity so they can significantly drive growth while positively impacting society.
We have all seen how social media can be used to disparage brand reputations, divide people, and enable predatory practices and behaviors. By employing and interpreting data embedded in online conversations, without infringing on user privacy, Roy helps organizations in every sector avoid the worst effects of social media while identifying, reaching and better serving target audiences at scale.

"As our world becomes increasingly instrumented and we have the capabilities to collect and connect the dots between what people are saying and the context they are saying it in, what's emerging is an ability to see new social structures and dynamics that have previously not been seen," said Roy in his popular 2011 Ted Talk, which has almost 3 million views. "It's like building a telescope or microscope and revealing new structures around our own behavior and communication. The implications are profound for science, commerce, governments and individuals."
After years of conducting deep research into language and how we learn, Roy began teaching machines and robots how to communicate in human-like ways. This led to his unique understanding of machine language processing and his pioneering work mapping out online "wordscapes" to create content graphs and link structures that draw clear pictures of digital conversations, allowing marketers to better engineer campaigns.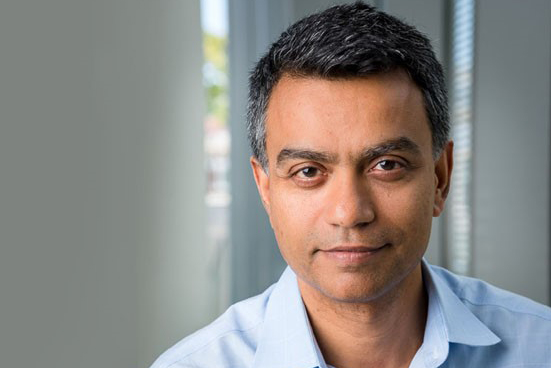 In addition to his leadership roles at MIT, Roy is founder and chairman of Cortico, a nonprofit that develops media technologies and services focused on improving the health of public discourse. He is particularly interested in using data for social impact. His notable work in this area includes a collaboration with former U.S. Assistant Surgeon General Susan Blumenthal to ensure COVID-19 public health information was widely received, particularly by people in marginalized and remote areas. The analytics-driven campaign executed by Roy and his team resulted in over 650 million online impressions.
In a world governed by analytics, data and social media, Roy's ability to understand and engage audiences is unmatched and his expertise is of immense value to organizations in every sector.
How To Shape Online Conversations
was last modified:
February 23rd, 2023
by