What does it take to make a hedge fund a runaway success? Few people can answer that question as knowledgeably as Christina Qi, who launched Domeyard, LP, from her college dorm in 2012 with $1,000 of seed money. The company now trades up to a billion dollars per day, relying on Qi's expertise in financial literacy, artificial intelligence (AI) and leadership.
Qi ("Chee"), who is the CEO of Databento, advises organizations on how to make wise investment decisions and create forward-looking companies that thrive in the 21st century. A key principle for Qi is that individual investors and companies must stay in step with the ever-evolving digital landscape—that's the only way to outpace the competition.
Speaking from experience, Qi shows companies how to leverage machine learning when dealing with skyrocketing amounts of data, so they can create agile, adaptive cultures and systems.

"From trading up to $7.1 billion per day, to making the cover of Forbes, and earning more money in an hour than my parents make in a year, I've learned a thing or two about how hedge funds and startups can grow and thrive in this hyper-competitive, modern world," says Qi.
Domeyard's extensive research focuses on identifying advanced automation tools that help companies respond to the ever-changing business marketplace. An authority on data availability and storage, computer speed and machine learning techniques, Qi is penning her first book, "The Finance Snake: A Memoir About My Billion Dollar Hedge Fund" (2021), an engaging, sure-handed guide to smart investing.
"Countless people have told me that my story needs to be published right now," says Qi. "People need to know the truth about starting a hedge fund today, the controversial practice of high-frequency trading—including the FBI interrogations and lawsuits that I've been through—as well as life at one of the most elite colleges in the world and the story of my fund, Domeyard."
Follow Christina on Twitter for daily insights into the world of high-tech finance.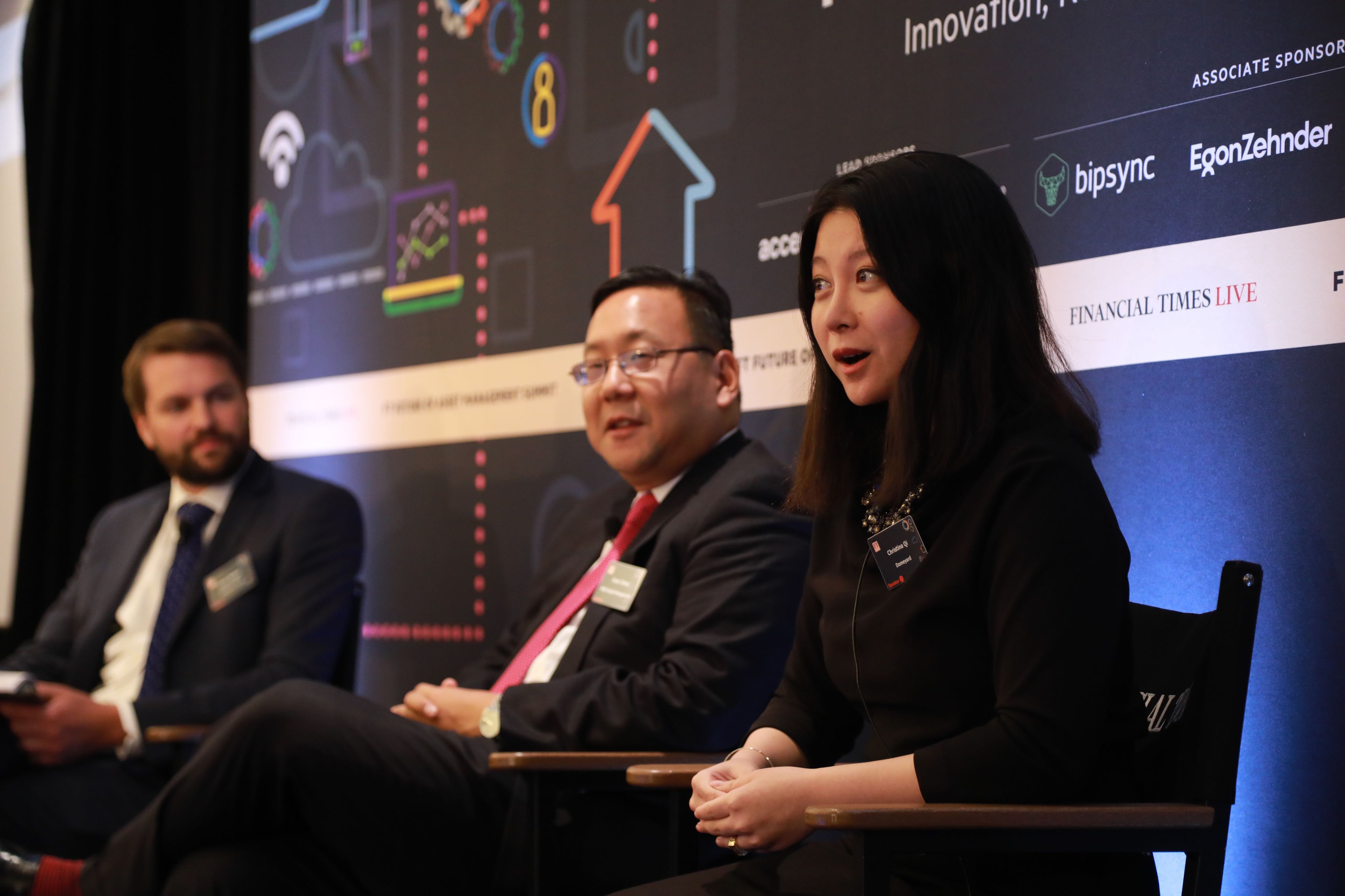 What People are Saying About Christina Qi
"Domeyard has captured the interest of the greater financial community for its distinct managerial philosophy, embrace of AI and its positioning as a next-generation hedge fund." — Gregg Schoenberg, The Financial Revolutionist
"Christina's reputation as the most sought-after woman in her industry is well earned…Christina and her co-founders are now the preeminent forces in the Hedge Fund and FinTech space." — Michael Elkins, MLE Law
"Christina always gets top ratings from my class even by comparison to much older, very successful guest speakers including founders from the financial services industry…honesty, talent and a sense that one should be giving back to society from the outset and not just after a cumulative great success." — Robert C. Merton, 1997 Nobel Memorial Prize in Economic Services
The Secret To Hedge Fund Success
was last modified:
July 6th, 2022
by