Expertise in Thought Leadership &
Executive Visibility
Is Our Business
Stern Strategy Group is a strategic communications partner to B2B organizations.
Through public relations, executive visibility and thought leadership strategies, our aim is to pinpoint and unleash your unique inner strengths to help you differentiate and compete.
With our B2B focus, we put our clients' business goals first, better positioning us to identify a PR strategy with business impact.
Contact us to learn more or keep reading
Reimagining What PR Can Do
To break through, your messages must be…
Counterintuitive – Reframe old problems with new solutions
Surprising – Catch people's attention in ways others aren't
Provocative – Push your audience into new territory
Traditional PR generates awareness. But that's not always enough to make an impact on your business.
Effective communications looks beyond just building awareness to:
Convert awareness into interest
Build trust and credibility
Increase demand for what you offer
Our strategic process is designed to identify and spread messages that shift perceptions and change behaviors.
The purpose – and power – of PR is changing. We harness opportunities to not only support your growth but to …
Attract talent by being seen as an employer of choice
Build trust through executive visibility
Establish a reputation as an industry thought leader
Standout as a leader in areas like diversity, sustainability and more
How We Support Your
Growth and Impact
Our Strengths

Thought Leadership
Development

Message Strategy & Persuasion

Corporate Communications & Content Creation

Executive Visibility & Personal Branding

Public Relations: Media &
Conference Relations, Social
Media, Influencer Relations, Measurement & Analytics

Digital Marketing: Web Design, Development, and Maintenance, SEO, Email and CRM, Advertising, Content Creation, Video and Podcast Support
Leading companies trust us to elevate their leaders through custom executive visibility strategies.
We work with companies and organizations that are deeply invested in differentiating themselves by shaping and amplifying their unique narrative expressed through the words and vision of their leadership.
Some of our strongest relationships
speak for themselves…
Media
Conferences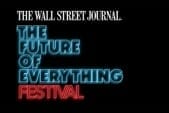 How We Partner
As partners to our clients, we are…
Highly responsive
Fully transparent
Focused on your growth
A trusted extension of your team
Our clients say we are…
STRATEGIC
PROBLEM-SOLVERS
CREATIVE
ADAPTABLE
TEAM PLAYERS
Who We Are
Three Things We Believe In …
On their own
your products and services are not always enough to persuade customers to do business with you. We believe in propelling the executive voice to differentiate and earn trust.
Sometimes overlooked
your unique inner strengths are often your strongest external differentiators. We help you find and unleash them.
We believe in reimagining
the purpose and the power of PR to help companies make a positive business and societal impact.
What We Value
INTEGRITY
DRIVE
ATTENTIVENESS
VISION
Our Team
Our team members have backgrounds in journalism, marketing consulting,
public relations, content creation, and more
20
Years
Average experience of senior PR team
12
Years
Average relationship with longest-tenured clients
Reach out to learn more
Ned Ward
Senior Vice President,
PR & Executive Visibility
Brandon Pantano
Director,
Digital Marketing