There's been much debate in the last year about whether return to office initiatives would finally put working from home arrangements to rest. But our client Nicholas Bloom, a renowned global economist, sees things much differently thanks to rigorous research and plenty of data.
He explains the future of work in a new op-ed headlined, "The Five-Day Office Week is Dead" in The New York Times.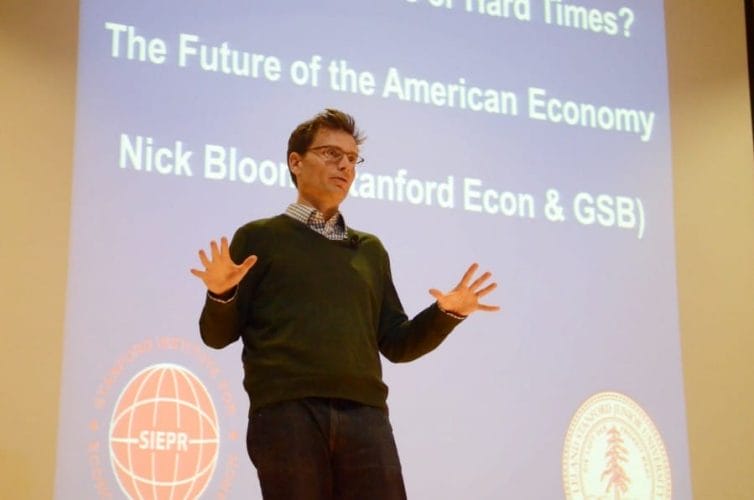 A Stanford University professor of economics, Nick and his team at the WFH Research project have offered in-depth monthly reports since the spring of 2020, many of which have uncovered important insights into the changing landscape of where people work from. Named to the 2022 Forbes Future of Work 50, he nimbly presents these complex topics with an unrivaled grasp of global economics and the effects on organizations and workers.
"Rarely as an economist do I see a change so profoundly positive for the majority of America's businesses and workers," Nick writes in The New York Times. "We should support the working-from-home revolution that has finally yielded a win-win-win. Firms, employees and society all benefit."
With an ultra-timely evaluation of gaps between how employers and employees see remote work productivity, Nick's practical frameworks empower leaders to implement the most beneficial remote work policies for today's workforce.
---
As the dynamics of remote and hybrid work continue to evolve, it's vital for organizational leaders to understand the productivity and personal advantages of working from home. Stern Strategy Group connects you with renowned thought leaders whose insights, strategies and management frameworks help organizations fuel growth and disruptive innovation to better compete in a constantly changing world. Let us arrange for these esteemed experts to advise your organization via virtual and in-person consulting sessions, workshops and keynotes.
Remote Work is Here to Stay, Says Economist
was last modified:
October 26th, 2023
by