In recent years, boards and investors have started realizing that a strategic approach to managing environmental, social and governance issues (ESG) can significantly boost a company's bottom line, reputation and ability to compete. They are also realizing that customers, employees and supply chains are closely watching how organizations perform in these areas and holding them accountable.
Helping leaders move beyond simply meeting regulatory requirements to extracting real value – while positively impacting society – is Harvard Business School professor, business advisor and multi-award-winning investment strategist George Serafeim. His pioneering work on tracking and building the data around ESG issues in the last decade led to his becoming one of the world's foremost authorities, and he continues to advance the field.
Named "one of the most influential people in ESG investing" by Barron's, Serafeim works closely with boards, executives and managers on ESG initiatives, providing performance measurements, conducting future scenario analyses, and keeping decision makers apprised of what lies ahead in the regulatory space so they can strategically plan forward.

"There are some fundamental differences between early ESG research and today's – what we call the 2.0 version of ESG. We are now putting more emphasis on materiality, understanding how and why ESG issues are financially material," says Serafeim. "By leveraging data science and other new sources of information, we are able to tackle big problems while helping portfolios and companies perform better."
Described by The Financial Times as "a turning point for companies and investment managers in integrating ESG issues into business and investment strategies," Serafeim's research is grounded in more than 30 studies that went deep inside organizations to understand their ecosystem.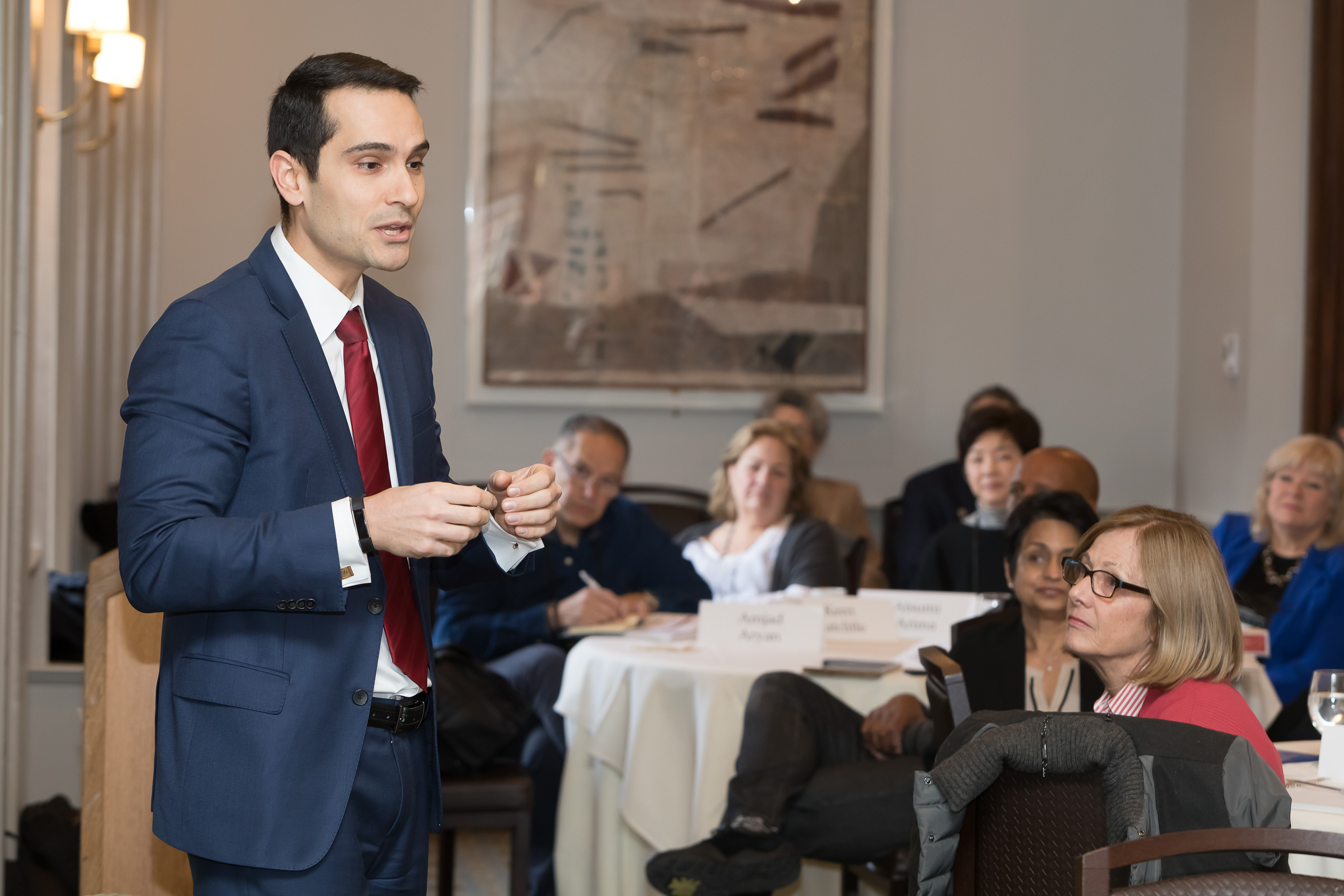 In addition to teaching courses in the Harvard MBA, executive education and doctoral programs – including the megahit class "Reimagining Capitalism: Business and Big Problems," which received the Ideas Worth Teaching Award from the Aspen Institute – Serafeim is co-founder of KKS Advisors, a consulting firm that works closely with business leaders on sustainable growth strategies. His forthcoming book, to be published in 2022, will offer leaders a roadmap to executing ESG strategy based on his years of pioneering research and practice.
"Companies must move beyond box checking and window dressing," says Serafeim. "In a world that increasingly judges them on their ESG performance, they must look to more fundamental drivers—particularly strategy—to achieve real results and be rewarded for them."
As boards, executives and managers are increasingly being tasked with addressing ESG issues, Serafeim's ability to help leaders strategically and proactively plan forward offers firms a unique opportunity to reap significant returns while serving society.
Responsible Growth Is Not Just a Trend – It's Critical to Long-term Success
was last modified:
July 6th, 2022
by