We marvel at the new connections enabled by our digital devices. Yet they also create barriers to creativity and collaboration in the workplace and inhibit communication in personal relationships. If we are always thinking about our phones, we cannot be fully present to each other, says MIT sociologist and New York Times bestselling author Sherry Turkle. And yet we are tempted to hide behind our phones, to substitute connection for conversation.
"Why do we do this?" asks Turkle, whose prescient and timely new book, "The Empathy Diaries" (Penguin Press, March 2, 2021), offers up some answers. "When we hide behind screens during conversations, we feel less vulnerable. That can feel like a plus, but we are paying a high price."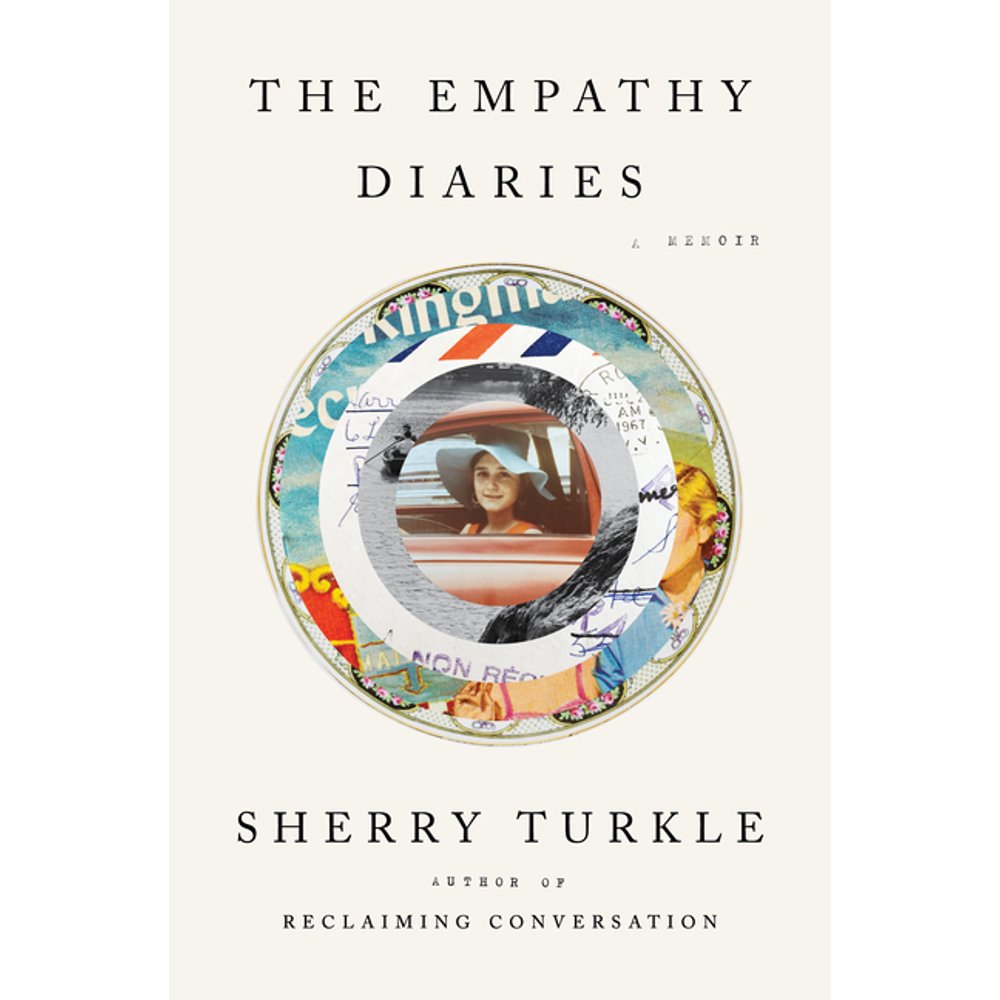 Now, in the midst of a pandemic, the screens that previously closed us down to the most meaningful connections are the only way we can open up to each other. So, how do we start anew and find a balance to become more productive and engaged citizens, co-workers and family members?
Turkle has spent over three decades studying how technology not only affects what we do but who we are. In "The Empathy Diaries" she draws on her own life to illustrate the powerful role empathy can play in helping us forge healthier, more meaningful relationships – with others and ourselves.
"To activate empathy, we need to create spaces where people can disagree on ideas while developing an understanding of other viewpoints," says Turkle. "We know that conversations are limited by our prejudices as much as by our distractions. Empathy doesn't begin with, 'I know how you feel.' It starts with the realization that you ​don't know how another feels. In that ignorance, you start with an offer of conversation."
"The Empathy Diaries" is written through the lens of an accomplished, multi-faceted woman who grew up feeling like an outsider. From childhood, she was burdened with family secrets, not even allowed to say her father's name, her name. In her memoir, we learn how she turned this burden into a kind of superpower. Since she knew there was a parallel story to her family's official one, she learned to listen for deeper truths. Standing on the outside, Turkle could see things that other people couldn't. She says of this evolution: "I learned that the normal suppresses what doesn't fit. I was primed to see things that didn't fit because I was one of them."


"The Empathy Diaries" has received high praise from a variety of readers. Vivek Murthy, former U.S. Surgeon General, says: "With raw and refreshing authenticity, [Turkle] shares her personal journey, which serves as a powerful and poignant reminder that it is in our relationships with one another—not technology—that we find our most important source of meaning and healing."
Turkle is a leading authority on a wide range of issues related to technology and humanity. Through advisory meetings and keynote presentations, she shows organizations how to strike a balance between leveraging technology-driven efficiencies and building a productive culture of healthy, empathetic, engaged human interactions.
ADVANCE PRAISE FOR "THE EMPATHY DIARIES"
"A beautifully wrought memoir about how emerging technology makes us think and feel [. . .] Anyone who studies, develops, or produces technology—and anyone who uses it—will gain crucial insights from this profound meditation on how technology is changing us. A masterful memoir by a pioneering researcher and incisive thinker." — Kirkus (starred review)

"[R]evelatory and forthright . . . Turkle's candor and transparency are totally in keeping with her personal and professional commitment to understanding human emotional motivation and our capacity for empathy, not only towards others but also towards ourselves." — Booklist

"Since digital culture became part of our intimate lives, Sherry Turkle has helped us understand our complex, evolving dance with technology, using the power of data and analysis. Now, with raw and refreshing authenticity, she shares her personal journey, which serves as a powerful and poignant reminder that it is in our relationships with one another—not technology—that we find our most important source of meaning and healing." — Vivek H. Murthy, MD, MBA, surgeon general of the United States, author of "Together: The Healing Power of Human Connection in a Sometimes Lonely World"
"In this beautiful, compulsively readable memoir, Sherry Turkle, who has asked why we expect 'more from technology and less from each other,' excavates the eras of her continually surprising 20th century life. In her hands, empathy is the instrument of knowledge, illuminating the uses and pleasures of crucial human values now under threat. This is the story not only of a woman but of her humane and exhilarating mind." — Honor Moore, poet and memoirist, author of "Our Revolution: A Mother and Daughter at Midcentury"
"Sherry's life story is that of a woman who made her own way—both in the academic world and in the larger cultural conversation—by following her passions without fear and with tremendous integrity. In so doing, she has helped us all understand a vital aspect of our lives with much greater clarity. 'The Empathy Diaries' is a case study in courage and where it can take us." — Arianna Huffington, founder and CEO of Thrive Global
"Over the decades, Sherry Turkle has provided the most penetrating analyses of the relations between the human and the computational worlds. In a remarkably revealing memoir Turkle explores the personal as well as scholarly sources of her understandings and, in the process, provides a brilliant panorama of our time." — Howard Gardner, renowned cognitive psychologist and author of "A Synthesizing Mind"
"Sherry Turkle's memoir is a page-turner, and I was so drawn in by its vivid narrative and exquisitely drawn characters that it took me a while to realize that this is also a strikingly original book about empathy. Her searing encounters with a stark lack of empathy in two of the most important men in her life—her scientifically driven father and renowned first husband—led her to the discovery that empathy is not simply an interesting research topic or 'feminine' virtue but, as it became for her, a 'strategy for survival. 'The Empathy Diaries' is a magnificent capstone to Sherry Turkle's studies of the human costs of our romance with technology. Drawing on firsthand experience, she shows us how empathy is a lifesaving necessity in human relations and, potentially, a key to our survival as a species." — Carol Gilligan, author of "In a Different Voice and most recently, Why Does Patriarchy Persist?"
The Path to More Engaged, Productive Relationships
was last modified:
February 23rd, 2023
by