Business leaders are facing mounting pressure to convert to emissions-lite practices and technologies as part of a global effort to achieve "net zero" carbon emissions by mid-century. Even the U.S. government has deemed climate change an existential national security issue. But is that taking things too far?
"The world is not going to end in 12 years. The science does not say that," explains Steven E. Koonin, one of the world's leading experts on energy and climate-related solutions.
A noted theoretical physicist who received his PhD from MIT and taught at Caltech for more than 30 years – serving as Caltech's Vice President and Provost for nine years – Koonin has been advising government and business leaders for decades. As Undersecretary for Science at the U.S. Department of Energy during the Obama Administration, and earlier as Chief Scientist at BP, he was a strong advocate for research into renewable energies and alternative fuel sources. His work focuses on decarbonization strategies, cost-effective alternatives for transportation, electricity and heat, and research and development aimed at reducing the cost of emissions-free energy sources.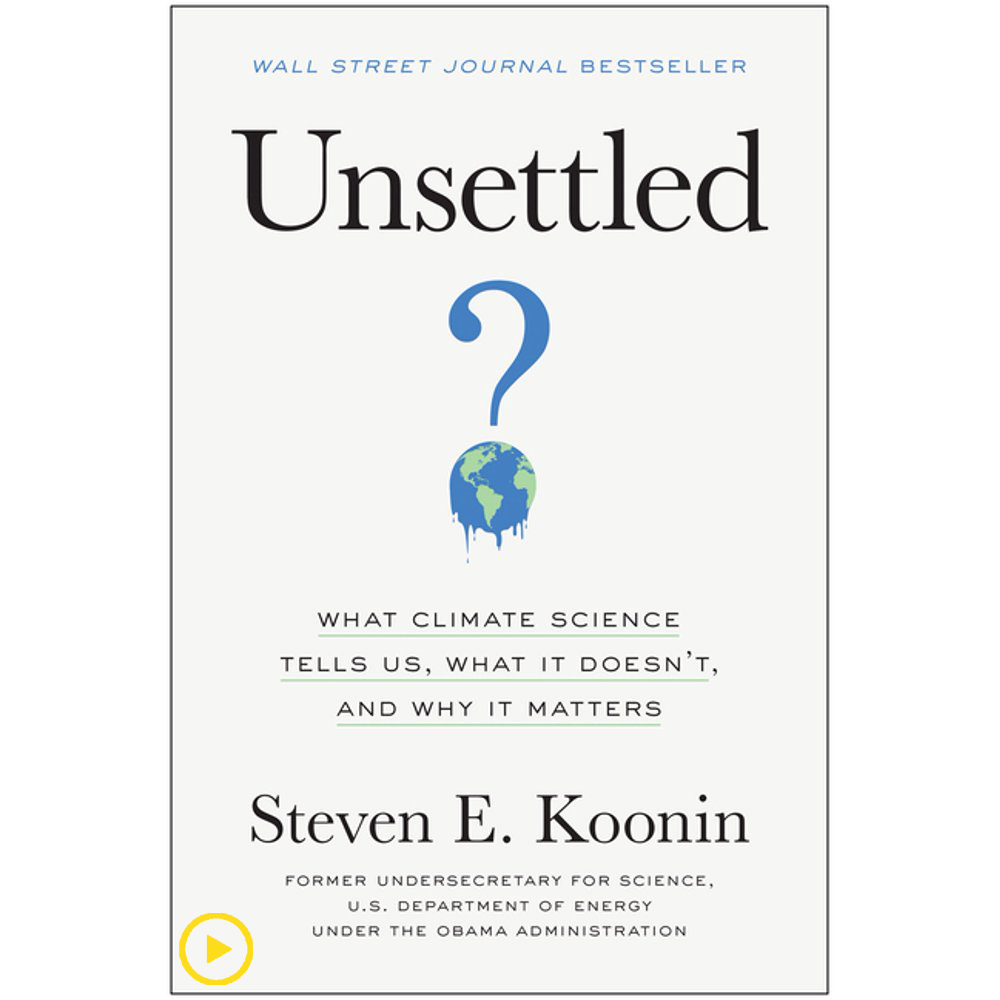 In his eye-opening, bestselling new book "Unsettled: What Climate Science Tells Us, What It Doesn't, and Why It Matters" (BenBella Books, May 2021), Koonin suggests we look more closely at the climate science that has been eclipsed by hype in recent years. Around 2014, while reviewing reports on climate change, energy and technology, Koonin began noticing a disconnect between what he was reading and the mainstream messages. Attempting to set the record straight, he published a series of op-eds in The New York Times and The Wall Street Journal trying to explain the fuller story behind the headlines. Seeing that his commentary didn't change the conversation, he finally sat down and wrote "Unsettled." Three years in the making, the book quickly sold out, was named one of Amazon's "best books of the year so far" in June, 2021, and caught the attention of Forbes, The Wall Street Journal, National Review and scores of other news outlets.
"Scientific and societal realities compound to make stabilization of the atmospheric concentration of carbon dioxide, let alone its reduction, a distant prospect," wrote Koonin in a 2015 op-ed in The New York Times. "As a result, even as the world struggles to reduce emissions, human influences on the climate will not be decreasing for many decades. Thus, adaptation measures such as raising the height of sea walls or shifting to drought-resistant crops become very important. Fortunately, adaptation is on the table in Paris to complement emissions reductions…But whatever the outcome in Paris, or of future discussions of emissions and the climate, the reality is that humans must continue to adapt, as they always have."
Founding director of NYU's Center for Urban Science and Progress (CUSP), Koonin is an award-winning teacher and a delightful speaker who is as comfortable in front of an audience as he is behind his piano – the "career he gave up to pursue science." A technology expert as well, he goes beyond advising companies on energy strategies to helping leaders in any sector understand which technologies make the most sense for their business so they can make informed decisions and avoid costly investment errors.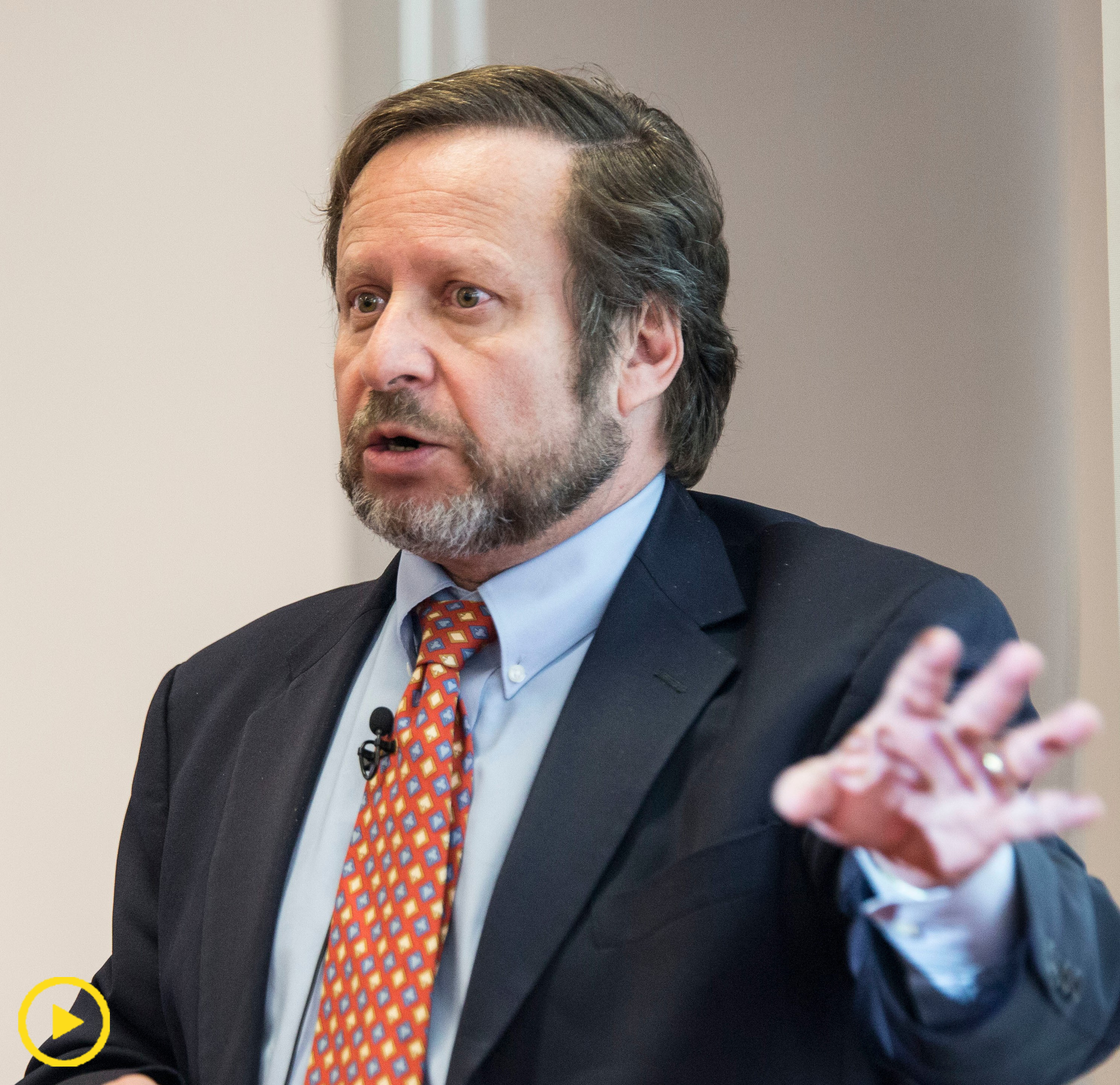 As for the big picture of climate change, energy and technology solutions, Koonin remains a strong advocate for location-specific energy solutions and adaptation measures, noting that a worldwide strategy is not the answer. He is also passionate about integrity in science, calling on scientists to remain ethical and unbiased when collecting and disseminating information and to steer clear of distorting facts for the sake of agendas.
"A scientist's goal in talking to people who do not know the science is to inform without bias, not to spin or persuade," says Koonin. "Scientists have a responsibility to tell the truth."
To What Extent is Climate Change an Existential Threat?
was last modified:
October 5th, 2022
by