Learn More About Neha Narula
The glue that holds society together is trust – trust in banks, governments, media, as well as each other. But trust is transforming; institutional trust is eroding while people are depending on peer-to-peer trust more than ever. Neha Narula (NAY-ha nah-ROO-la), director of the Digital Currency Initiative at MIT, believes digital currencies and blockchains – public ledgers in which transactions between users in a network are stored in a secure, verifiable and permanent way – offer a positive path forward in an era of shifting trust by maintaining the integrity of online transactions, records and other underpinnings of commerce. While these concepts have received enormous press attention, fundamental questions remain about how these technologies work and what they mean for our future economic wellbeing.
An engaging speaker, Narula is adept at presenting the complex details of currencies and blockchains; she's impassioned, understandable and relatable. She believes blockchains will cause the emergence of new services that are both more accessible and transparent. Beyond transparency, digital currencies hold the promise of allowing people and companies to send and receive money across borders and disintermediate banks, brokerages, and currency exchanges. While financial institutions will still play a large role, they will need to adapt to this new ecosystem, as Narula explains in "The Future of Money," her brief yet powerful TED Talk. But blockchain technology can be applied well beyond finance, increasing accountability and credibility for businesses, media, governments and non-profits. One application area needing transparency, for example, is the food supply chain, where blockchains can provide assurance about safety, quality and provenance of food substances.
Narula's research and insights have garnered widespread acclaim: she was named to the 2018 Thinkers50 Radar list of management thinkers most likely to shape the future of how organizations are managed and led, as well as Fortune's The Ledger 40 Under 40 list. Narula earned a Ph.D. in computer science at MIT, during the completion of which she built computer databases, kindling her interest and enthusiasm in the blockchains that comprise cryptocurrency transactions. Previously, she was a senior software engineer at Google, where she designed scalable storage. Narula is also a member of the World Economic Forum's Global Futures Council on Blockchain.
Neha Narula is available to advise your organization via virtual and in-person consulting meetings, interactive workshops and customized keynotes through the exclusive representation of Stern Speakers & Advisors, a division of Stern Strategy Group®.
Neha Narula
was last modified:
October 13th, 2023
by
The Future of Money
Who really controls "our" money? Personal bank accounts and information are regulated by governments and administered through financial institutions that have the power to freeze them or deny access. While banks play a valuable role in ensuring the integrity of the payments system, they have largely been insulated from new disruptive technologies that may well upend their monopoly on providing financial products and services. Neha Narula argues that digital currencies and blockchain technology have the potential to do for value what the Internet did for information: individuals and companies can transact peer-to-peer and instantly, bypassing the inflexible and onerous financial system. While these digital currencies are in their infancy and the technology, support structure and legal conventions need to be worked out, Narula pulls us out of those details to look at the big picture: how companies, policymakers and entrepreneurs will shape the future of money to make the world better and more efficient – and unleash a tide of innovation and financial freedom.
Beyond Finance: The Revolutionary Potential of Blockchain
Blockchains are empowering people and companies to bypass financial institutions to control and monitor their own money. But that's only one application of a technology – essentially a public, verifiable and immutable accounting ledger – that promises to revolutionize the world, says Neha Narula. In general, the decline of trust in institutions – banks, governments, media and tech giants included – is pervasive, and demands we rethink the fundamentals of an economy and society built on institutional trust. Blockchain technology can play a key role in shoring up the sense of accountability that is fundamental to how institutions operate, and perhaps at a lower cost. For example, blockchains can be used to establish shared, verifiable records so that users can own their own digital data like healthcare records, digital identities, and more. Blockchains can also be used to audit major government institutions and corporations, and help ethical, sustainability-conscious businesses validate the integrity of their dealings and supply chains. In this presentation, which can be customized to audiences in various industries, Narula unveils the potential of blockchains to both restoring trust in institutions and circumventing those who have not done enough to keep public faith.
(MIT Digital Currency Initiative, January 2023)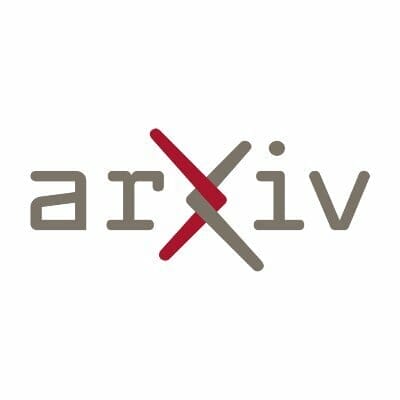 (arXiv, August 2021)