Any organization looking to increase performance across the board would be hard pressed to find a more masterful guide than Steven Kotler, one of world's foremost experts on individual and group performance.
For over two decades, Kotler's work has become synonymous with possibilities and breakthroughs at the highest level of human and enterprise capacity. By showing people how to leverage the neurobiology that drives peak performance – or "flow" – he continues to help organizations and individuals markedly achieve and exceed their goals.
As executive director of the Flow Research Collective, Kotler has spent years studying and decoding the science behind flow, in conjunction with researchers at leading academic institutions, including Stanford University, Imperial College London, University of Southern California and University of California, Los Angeles. Followed and endorsed by such leadership giants as President Bill Clinton, Elon Musk, Michael Dell and Arianna Huffington, Kotler continues to transform organizations and individuals by helping them tap into their highest potential with tools for increasing productivity, enhancing performance, and improving focus and decision-making processes.
To date, Kotler and his team have trained more than 250,000 people, among them Olympians, Navy SEALS and employees at all levels of corporations, including Google, Deloitte and Microsoft.
"There are six things you have to do to maintain a consistent state of flow. And when you do, motivation, productivity and learning go through the roof," explains Kotler. "After flow training, we see a measurable increase in creativity and innovation ranging between 400% and 700%."
Nine of Kotler's 13 books have become bestsellers and his newest book, "The Art of the Impossible: A Peak Performance Primer" (Harper Wave, January 19, 2021), has been named to more than 10 bestseller lists including The New York Times, the LA Times, and The Wall Street Journal.
Described by President Clinton as "a visionary roadmap for change," Kotler's work is extremely relevant to organizations trying to keep remote employees motivated, productive and feeling a sense of connection and satisfaction during the pandemic – and likely after. His talks leave a deep and lasting impression on audiences who walk away equipped with actionable tools for sustaining high performance.
As an author, speaker and researcher whose life personifies flow, Kotler provides a comprehensive, pragmatic toolkit for optimizing potential, turning weaknesses into strengths and stretching thinking beyond old limitations.
At a time when so many people find themselves paralyzed by today's challenges, Kotler's books and talks are uplifting antidotes. Those interested in aiming high now have a blueprint for achieving what once looked impossible.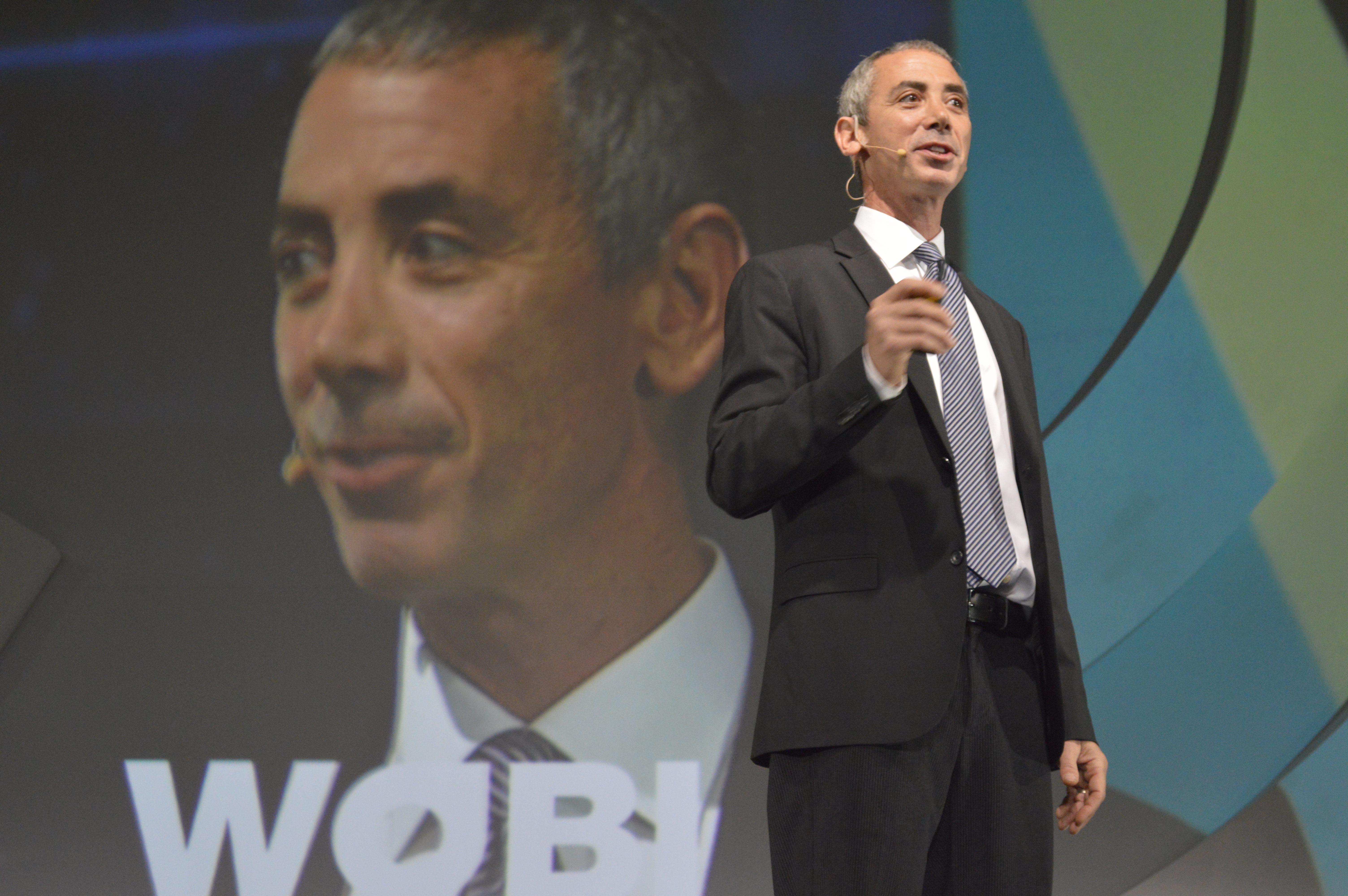 Advance Praise for "The Art of Impossible"
"…Thoroughly grounded in science, writing of the biological systems that drive fear, anger, grief, lust, and other emotions, all of which can be turned to advantage.…[Kotler] offers…an entertaining, inspiring approach to life-hacking that begs to be implemented by the willing reader." – Kirkus Reviews (starred review)
"'The Art of Impossible' is consistently fascinating. There aren't many writers I would follow on an intellectual journey as ambitious as this to examine peak performance; fortunately, Steven Kotler is one of them." – David Epstein, New York Times bestselling author of "Range" and "The Sports Gene"
"This book is a tour de force of high performance. It's an essential resource for those looking to align their curiosity, passion, and purpose to have not just a little more flow and creativity in their lives but to have a lot more flow and creativity. Want to learn how to take your innovation to seemingly impossible heights? Steven Kotler will teach you how." – Scott Barry Kaufman, author of "Transcend: The New Science of Self-Actualization"
"This book is quite literally impossible. I've been tracking Steven's work for ten years now, and it's impossible to overstate how important it is. It's impossible that he cracked the code on breakthrough success, yet he has. It's impossible to have turned extreme innovation from an art to a science, yet he has. It's impossible that he put it all together in a book that's impossible to put down, yet he has. Read it and go accomplish the impossible yourself." – Salim Ismail, chairman of ExO Works, author of "Exponential Organizations"
"In 'The Art of Impossible,' Steven Kotler has managed to articulate what many peak performers intuitively know but can't explain: that there's a formula for impossible. Kotler demystifies the mythic, breaking down that formula and giving readers exactly the tools they need to accomplish their dreams, no matter how big." – Laird Hamilton, waterman, big-wave surfer
Boost Your Team's Performance in 2021
was last modified:
February 23rd, 2023
by