The world's biggest problems – climate change, crumbling infrastructure and declining social services – can seem unsolvable. But, is there a way to finally overcome long-standing obstacles and make meaningful change happen?
According to civic innovator and Harvard Business School Professor Mitchell Weiss, governments that adapt the skills, traits and practices of entrepreneurship are better equipped to innovate and create positive change. He supports this view in his provocative new book.
In "We the Possibility: Harnessing Public Entrepreneurship to Solve Our Most Urgent Problems," (Harvard Business Review Press, January 19, 2021), Weiss lays out key principles for effective government, citing examples from modern entrepreneurship that can ignite a seismic shift in the way public officers address and solve problems. By employing the skills, traits and practices of entrepreneurship and inviting in participation from outsiders, including private sector partners, the result is government that can generate new ideas and try new things at the scale needed.
Weiss, a leading authority on public entrepreneurship, has seen that this is possible… if government and business leaders adopt an innovative mindset.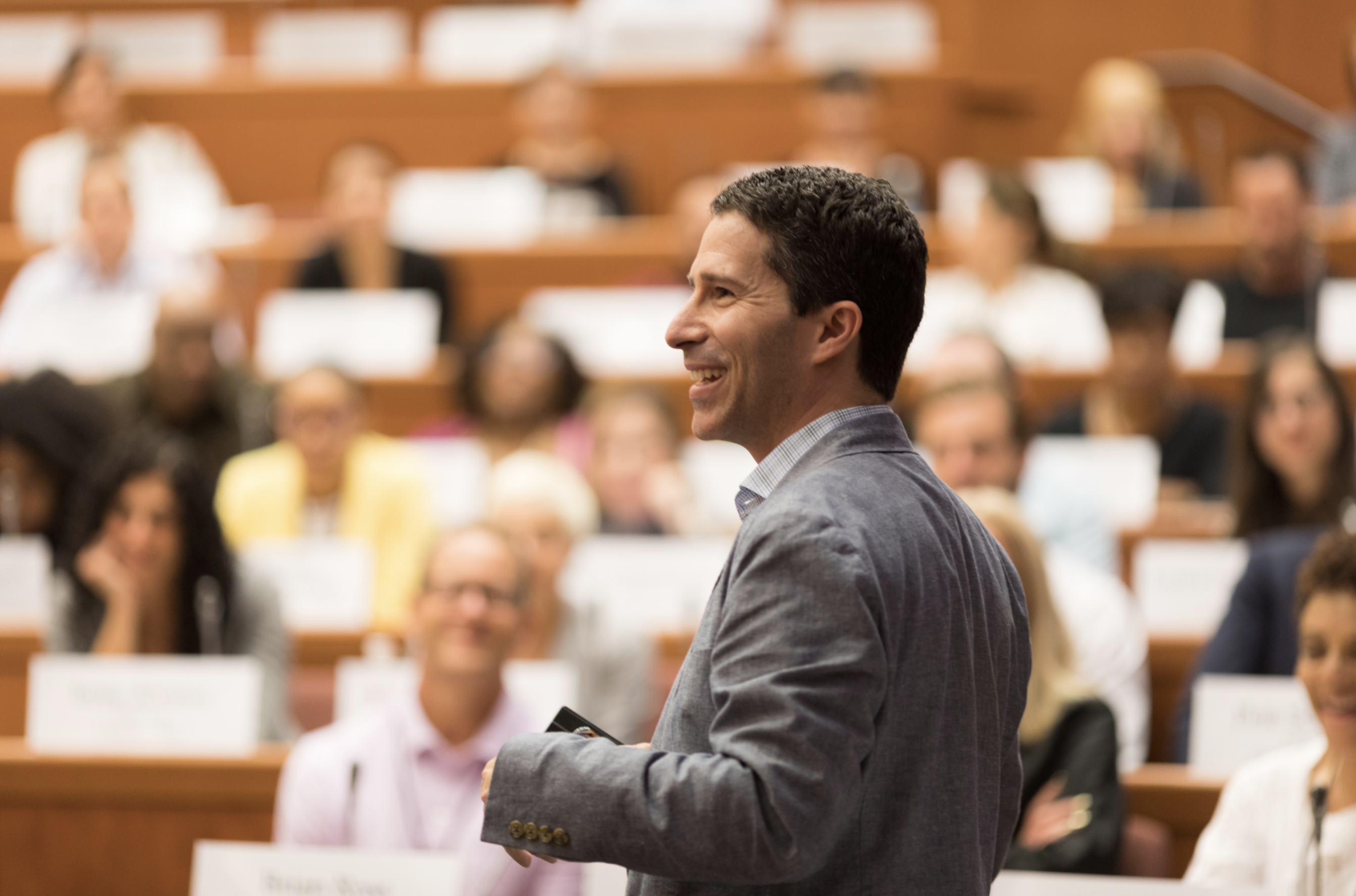 "We the Possibility" charts a course for changing from "probability government" – programs that will probably work but are too slow or too late – to "possibility government" in which leaders take risks by generating innovative ideas and programs that will only possibly work, but when they do, the results are truly transformative.
"Moving from probability government to possibility government isn't something that is just for elected officials," says Weiss. "To achieve that type of government, we need bold business leaders who will try new things, and we also need possibility citizens – the rest of us – to participate and to give our elected officials encouragement."
At a crucial moment in the evolution of government's role in our society, "We the Possibility" provides inspiration and a positive model, along with crucial guardrails, to help shape progress for generations to come.
Advance Praise for "We the Possibility"
"Mitch Weiss is one of the world's best thinkers about government innovation, and I've been waiting years for him to write a book. I'm pleased to say it's been worth the wait." – Rohan Silva, Former Senior Policy Advisor to British Prime Minister David Cameron
"We need government to be more innovative and inventive, and in 'We the Possibility,' Mitchell Weiss shows that achieving it isn't a pipe dream, it's within our reach." – Michael R. Bloomberg, 108th Mayor of New York City and Founder of Bloomberg LP and Bloomberg Philanthropies
"Through deft combinations of public sector adventure stories and thoughtful analysis, he [Weiss] leads readers out of the dead ends of binary thinking (government = bad; tech sector = good, or vice versa) and into a world in which government is flexible, imaginative and as hopeful as the people it serves." – Jennifer Bradley, Founding Director, Center for Urban Innovation at The Aspen Institute
"In a sector crying out for innovation but where politics punishes failure, Mitch Weiss shows us how and why thoughtful risk-taking in public policy and government is the path to a hopeful future." – Deval Patrick, Former Governor of Massachusetts
"'We the Possibility' is an important book for public sector leaders looking to build bridges between government and top innovators in science and technology. To bend the arc of progress towards public good, we must confront the dilemmas of emerging technology by shifting our mindset to public sector entrepreneurship." – Ash Carter, Former U.S. Secretary of Defense; Director, Belfer Center for Science and International Affairs, Harvard Kennedy School
To Move Toward Solving Public Problems, We Must Move Together
was last modified:
February 23rd, 2023
by