Today's business leaders are trying to adapt to rapid changes in technology, society and the workplace, particularly since the pandemic took hold. Harvard Business School professor and New York Times bestselling author Debora Spar is helping them navigate successfully and prepare for what's coming – both domestically and abroad.
With research at the intersection of business, technology and social structures, Spar advises leaders on what to expect from the human + technology equation going forward so they can better compete in a world increasingly governed by artificial intelligence.
"Robots will continue to profoundly transform not just entire economies, but our sense of human purpose at work and outside of work," says Spar, whose new book "Work Mate Marry Love: How Machines Shape Our Human Destiny" (Farrar, Straus and Giroux, August 2020) focuses on issues related to gender, technology and social structures. "We are approaching a period where the role of humans as producers is really going to be up for grabs. We now have machines doing most of the things that have characterized our identity."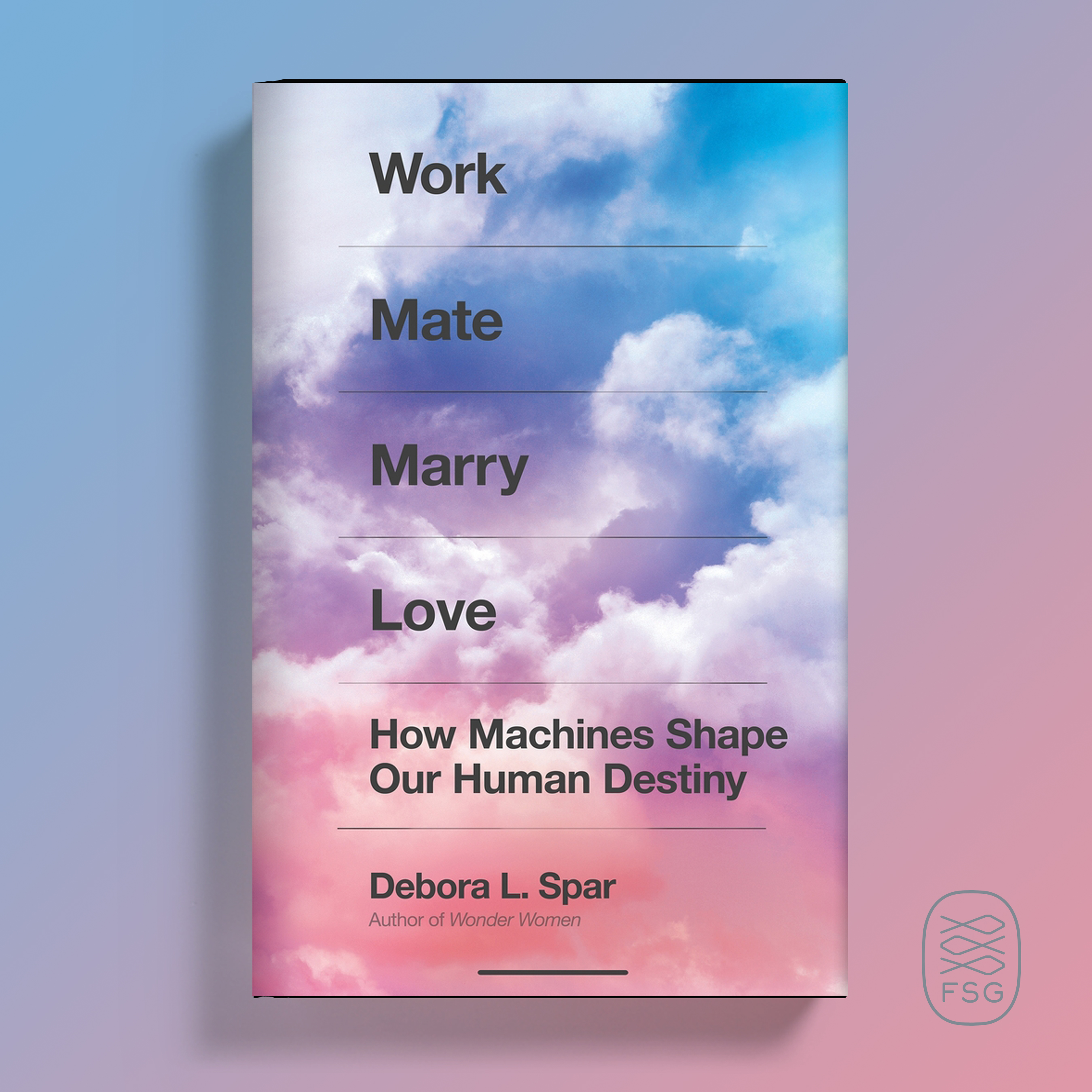 The Pandemic and the Workplace
More recently, Spar has been highlighting how COVID-19 is fundamentally reshaping our understanding of the workplace. As the pandemic accelerates various trends that have been under the radar until now, she says we are returning to a pre-Industrial Revolution landscape. Work and home life are merging, new technologies are changing how we live, dress codes are waning in importance, and parents are becoming equally involved with domestic activities.
"The boundaries between our lives at work and our lives at home are gone," says Spar. "And even when we go back to the old world, we're going to keep large parts of this one."
A dynamic and engaging storyteller, Spar draws on her deep knowledge of history when examining parallels between society's past and where it's going. Having written and spoken on everything from the pernicious effects of market monopolies to infertility as big business, Spar has been making accurate predictions about our technological future for more than three decades. Her bold views on women's issues, female power and why women can't have it all serve to further expand her role.
Possessing an unmatched ability to see what's ahead through a rearview mirror, Debora Spar is a unique kind of futurist and an invaluable advisor to business leaders across the world.

Advance Praise for "Work Mate Marry Love"
"Thought-provoking . . . Spar's explanations of how specific technologies developed are lucid and insightful. Readers will take comfort in this clear-eyed assessment of humanity's ability to adapt to technological change." ― Publishers Weekly
"Spar's big-picture book opens up new vistas for understanding the most consequential changes of our times." ― Sven Beckert, Laird Bell Professor of American History at Harvard University and author of "Empire of Cotton"
"A fascinating read. Equal parts history and imagination, 'Work Mate Marry Love' explains how technology always has and always will shape who we are though we are often blind to its true impact. Spar will push you to examine your own experience with tech, and you will wonder where its influence ends and the real you begins." ― Joanna Coles, former editor-in-chief of Cosmopolitan, former chief content officer of Hearst Magazines, and executive producer of The Bold Type
"Debora Spar's 'Work Mate Marry Love' is a beautifully poetic examination of how the technologies we feel we are shaping are actually shaping us. With algorithms mediating every aspect of our lives and robots slipping into our bedrooms, it's essential reading for anyone exploring what it means to be human at this time of revolutionary change. I couldn't put it down." ― Jamie Metzl, bestselling author of "Hacking Darwin" and founder of OneShared.World
"With a fresh and incisive take on how technology has long shaped our relationships with work and with each other, Debora Spar mines the past to show us where we are going next. 'Work Mate Marry Love' is a sweeping, fascinating journey that tells us what we need to know now to be prepared for the next inevitable wave of change." ― Patrick J. McGinnis, author of "Fear of Missing Out" and host of the podcast FOMO Sapiens
What to Expect from a Future Dominated by Artificial Intelligence
was last modified:
February 23rd, 2023
by