Learn More About David Fubini
David G. Fubini is a senior lecturer in the Organizational Behavior Unit and co-leader of the Leading Professional Services Firm and Mergers & Acquisitions Programs for Harvard Business School's Executive Education. He teaches MBA courses in Organizational Behavior, Marketing, Leadership & Corporate Accountability, and Ethics. He has also launched a new elective curriculum course entitled "Leadership Execution and Action Planning." Previously, he was a senior director at McKinsey & Company where he worked for more than 34 years. He was McKinsey's managing director of the Boston office, and the past leader of the North American organization practice, as well as the founder and leader of the firm's worldwide merger integration practice. During his tenure, Fubini led (and/or had been a member of) every firm personnel committee and participated in a wide cross-section of McKinsey's governance forums and committees.
At McKinsey, Fubini focused on helping clients architect and execute major transformational programs that accompany large acquisitions and mergers. He led McKinsey's efforts for several dozen of the world's largest transactions and has been involved in a wide range of mergers and acquisitions during the last decade. In addition to supporting many major M&A transactions, Fubini has led some of McKinsey's largest organizational turnaround efforts for clients across the globe. Prior to joining McKinsey, Fubini was an initial member of a small group that became the McNeil Consumer Products Company of Johnson and Johnson, which helped launch the Tylenol family of products into the over-the-counter consumer marketplace.
Fubini is the author of three books, including "Mergers: Leadership Performance & Corporate Health" (Palgrave Macmillan, 2006), "Let Me Explain" (Sunstone Press, 2009), a biography of his father Eugene Fubini's life and, most recently "Hidden Truths: What Leaders Need to Hear But Are Rarely Told" (Wiley, December 2020).
Fubini is a member or has been a member of several prominent Boston civic organizations. He has been appointed as a Trustee of the University of Massachusetts and was named by the Mass. State Legislature as a member of the Massachusetts Court Management Advisory Board. He has been an Executive Committee member of the Boston Chamber of Commerce, as well as the Boston Municipal Research Board, and the Inner City Scholarship Fund. Fubini is a co-chair of the Board of Overseers of the Boston YMCA and was previously on the Board of Directors of WBUR (Boston's local NPR station). In addition, David is a past member of Harvard Business School's Dean's Advisory Council, and remains a member of the UMass Amherst Foundation, and the UMass Eisenberg School of Business Dean's Committee. He is the past Chair of the Board of the Park School and a former member of the Dana Hall School and Beaver Country Day School Boards. He was a member of the Boston Mayor's Blue Ribbon Committee on Sustainability and was an active contributor to the Catholic Schools "2010 School Reform" Committee. He is also a board member of the Weston Vermont Playhouse.
Fubini is on the Board of Directors of Leidos (formerly SAIC), as well as MITRE and J. M. Huber (family-owned company), and a Bain Capital BDC board. He was formerly on the board of Compuware, and a member of the Shareholder Committee of ZS Associates Consulting.
Fubini graduated with a bachelor's degree from the University of Massachusetts, Amherst with high honors, and an MBA from Harvard Business School, with distinction.
David G. Fubini is available to advise your organization via virtual and in-person consulting meetings, interactive workshops and customized keynotes through the exclusive representation of Stern Speakers, a division of Stern Strategy Group®.
David Fubini
was last modified:
July 19th, 2022
by
(Wiley, December 2020)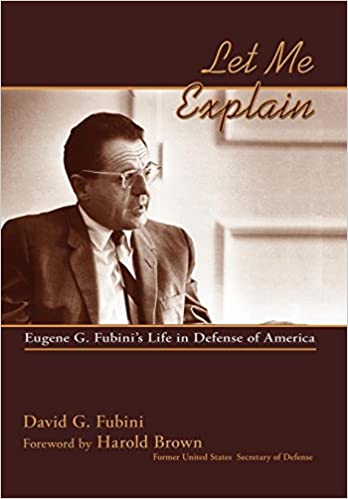 (Sunstone Press, Feburary 2009)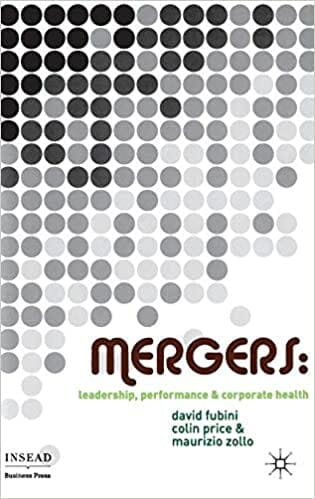 (Palgrave MacMillan, October 2006)
"A must-read for new and aspiring CEOs who want to minimize pitfalls and maximize their impact. David Fubini leverages his 35+ years of experience working with CEOs to bring us concrete, real life, very practical, and insightful advice."
"David has written an essential guide for the new CEO. Whether you are leading a public corporation or a major arts organization, 'Hidden Truths' takes a productive approach to some of the most fundamental challenges of the role. David's counsel is practical, positive, and deeply relevant for all new leaders."
"A McKinsey veteran writes yet another high-minded leadership book – pass the espresso with a 5-hour ENERGY chaser, right? Wrong. David Fubini takes readers behind the C-suite scenes at some of the best-known institutions in America, revealing the vulnerabilities of their leaders and their pragmatic, deeply human insights about how to drive change and achieve success. This isn't a book about theory. It's a book about reality, one in which striking access combines with hard-earned wisdom."
"'Hidden Truths' gives a unique, behind-the-scenes look at what the reality of leadership feels and looks like. Having experienced the challenge of leadership in military, academic, and business contexts I can readily say there are many important lessons learned for leaders of all types in this book."
"David Fubini has produced a practical, insightful, and engaging book. He has used his years of consulting access to see 'behind the curtain' and showcase the very real, day-to-day complexities and challenges of being a CEO. He offers powerful and timely suggestions for leaders of all types of organizations."
"Many arrive in the C-suite with hard-earned knowledge, but this is far from sufficient. Successful CEOs, whether in the corporate, educational, or not-for-profit sector, must be able to demonstrate a wisdom borne of knowing what to do, why to do it, and how and when to galvanize others to get the critical work of the organization done on a continuous basis. In his book, David Fubini brilliantly, simply, and compellingly bridges the gap between knowledge gleaned from research and lectures and the wisdom CEOs usually achieve painfully through the trial and error of practice. This well-documented compilation based on his varied experiences at the pinnacle of corporate and academic leadership will flatten the learning curve and enhance the day-to-day efforts of both aspiring and well-experienced CEOs. Truly a must-read!"
"'Mergers' is a refreshing glimpse into the classic dilemma of making acquisitions that actually work. By shifting the spotlight from integration teams to executive leadership, the authors sketch a smart and yet unexpected playbook of the 5 essential actions that only senior executives can take. A must-read for executives at both buyers and sellers."
"'Mergers: Leadership, Performance and Corporate Health' is not just for those who are contemplating mergers and acquisitions. There is much in the book that is of value to any business leader looking to improve corporate health. It contains simple but powerful truths about communications, management structure and customer care that we all need to apply.'
"'The authors have combined their professional experience, advising leading CEOs, with a detailed academic understanding of the issues surrounding mergers to produce a provocative guide on how CEOs can move their companies to a higher level of performance through an expansive view of merger integration. It is an approach CEOs will have to emulate as the merger game gets tougher and more expensive and the payback ever more elusive.'