In a variety of just released and upcoming books, our clients are taking on topics as diverse as the organizational resilience that comes out of exceptional leadership, especially in crises, a timely update about Vladimir Putin's geopolitical influence, and insights into just how consequential the process of picking a president is. Written by leading experts in their respective fields, our fall book list serves as a valuable resource to any leader seeking new ways of approaching this unpredictable world.
---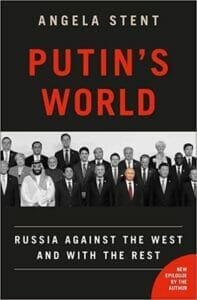 "Putin's World: Russia Against the West and with the Rest" 
Few foreign policy analysts can boast the kind of experience and expertise that Angela Stent has. Senior Non-Resident Fellow at the Brookings Institution and a highly regarded expert on post-Soviet Russian history and politics, Stent's award-winning 2019 book has been hailed by world leaders, diplomats, and academics alike for its deep, thoughtful analysis. This update that includes a new chapter on the Russia-Ukraine war couldn't be more timely.
Buy the "Putin's World" e-book update on Amazon
---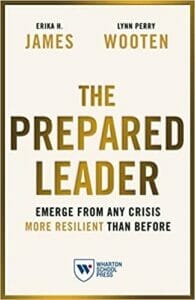 "The Prepared Leader: Emerge from Any Crisis More Resilient Than Before"
We never know when the next crisis will arrive, that's why it's important to always be prepared. In this new release, co-author Lynn Perry Wooten, President of Simmons University, shows that crises don't have to break organizations – they can in fact emerge even stronger than before. This research-backed guide is a must-read for leaders, managers, and executives before the next crisis arrives.
Buy "The Prepared Leader" now on Amazon
---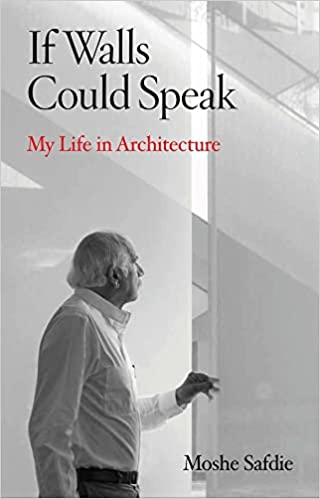 "If Walls Could Speak: My Life in Architecture"
Famed architect Moshe Safdie's work has reshaped skylines around the world over the last 50-plus years. His new memoir gives readers unprecedented access to the architecture process, as well as his thoughts on urban renewal and sustainable architecture. Richly illustrated throughout, this insightful volume will be just as good of a complement to your coffee table as it will be to your business books collection.
Buy "If Walls Could Speak" now on Amazon
---
"A More Just Future: Psychological Tools for Reckoning with Our Past and Driving Social Change"
(Available October 18, 2022)
Always an enlightening author, the upcoming offering from acclaimed social psychologist NYU professor Dolly Chugh is a revolutionary, evidence-based guide for developing resilience and grit to confront our whitewashed history and build a better future.
Preorder "A More Just Future" now on Amazon
---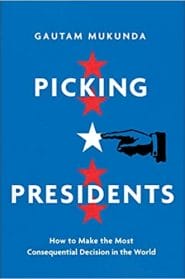 "Picking Presidents: How to Make the Most Consequential Decision in the World"
(Available October 18, 2022)
When we enter the voting booth, we have a big choice to make. In his new book (Kindle edition available now) celebrated leadership expert and political scientist Gautam Mukunda provides a comprehensive, objective and non-partisan method for answering the most important question in the world: is someone up to the job of president of the United States?
Preorder "Picking Presidents" now on Amazon
---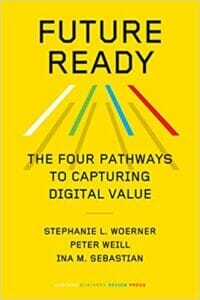 "Future Ready: The Four Pathways to Capturing Digital Value"
(Available October 18, 2022)
With a new book that's a must-have guide for any C-suite, Chair of the Center for Information Systems Research (CISR) at the MIT Sloan School of Management Peter Weill and his co-authors' upcoming playbook for tomorrow's digital economy outlines a powerful, field-tested "four pathways" framework that offers insights into the important dimensions at which a firm must excel in order to be competitive, as well as the organizational disruptions that every firm must manage as part of the digital transformation journey.
Preorder "Future Ready" now on Amazon
Bookmark our regularly updated books page to see all of the recent and upcoming releases from our expert speakers and advisors.
---
Exceptional leaders immerse themselves in cutting-edge ideas that will strengthen their lives, careers and organizations. Stern Strategy Group connects you with renowned thought leaders whose insights, strategies and management frameworks help organizations fuel growth and disruptive innovation to better compete in a constantly changing world. Let us arrange for these esteemed experts to advise your organization via virtual and in-person consulting sessions, workshops and keynotes.
Elevate Your Fall Reading List With These New Books
was last modified:
October 28th, 2022
by