What are the secrets to achieving what seems impossible – and how can we tap into them to fuel our creativity, intelligence and drive?
Drawing on decades of cutting-edge neuroscience, New York Times bestselling author and Pulitzer Prize nominee Steven Kotler answers these questions in his new book, "The Art of Impossible: A Peak Performance Primer," (Harper Wave, January 19, 2021), showing how each of us can ignite our productivity and increase our capacity for achievement.
For over 20 years, Kotler has worked shoulder-to-shoulder with top research teams at such institutions as Stanford University and Imperial College London, studying the neurobiology and physiology that leads to extraordinary human performance – or "flow." A highly sought-after speaker, Kotler electrifies a room when sharing the shape-shifting research and tools he and his team at the Flow Research Collective continue to develop and advance.
"In Flow, our inner critic goes silent. We get out of our own way. Risk taking goes up. Creativity goes up," explained Kotler in a TEDx talk. "Besides changes in neuro-anatomical function, we also get a big dump of neurochemistry in flow. Five of the most potent neurochemicals the brain can produce show up in this state and flow appears to be the only time we get access to all five at once."
Having trained over 250,000 people across Google, Deloitte, Microsoft, the US Special Forces and even Olympians, Kotler empowers organizations and individuals with tools for increasing productivity, enhancing performance, and improving focus and decision-making processes.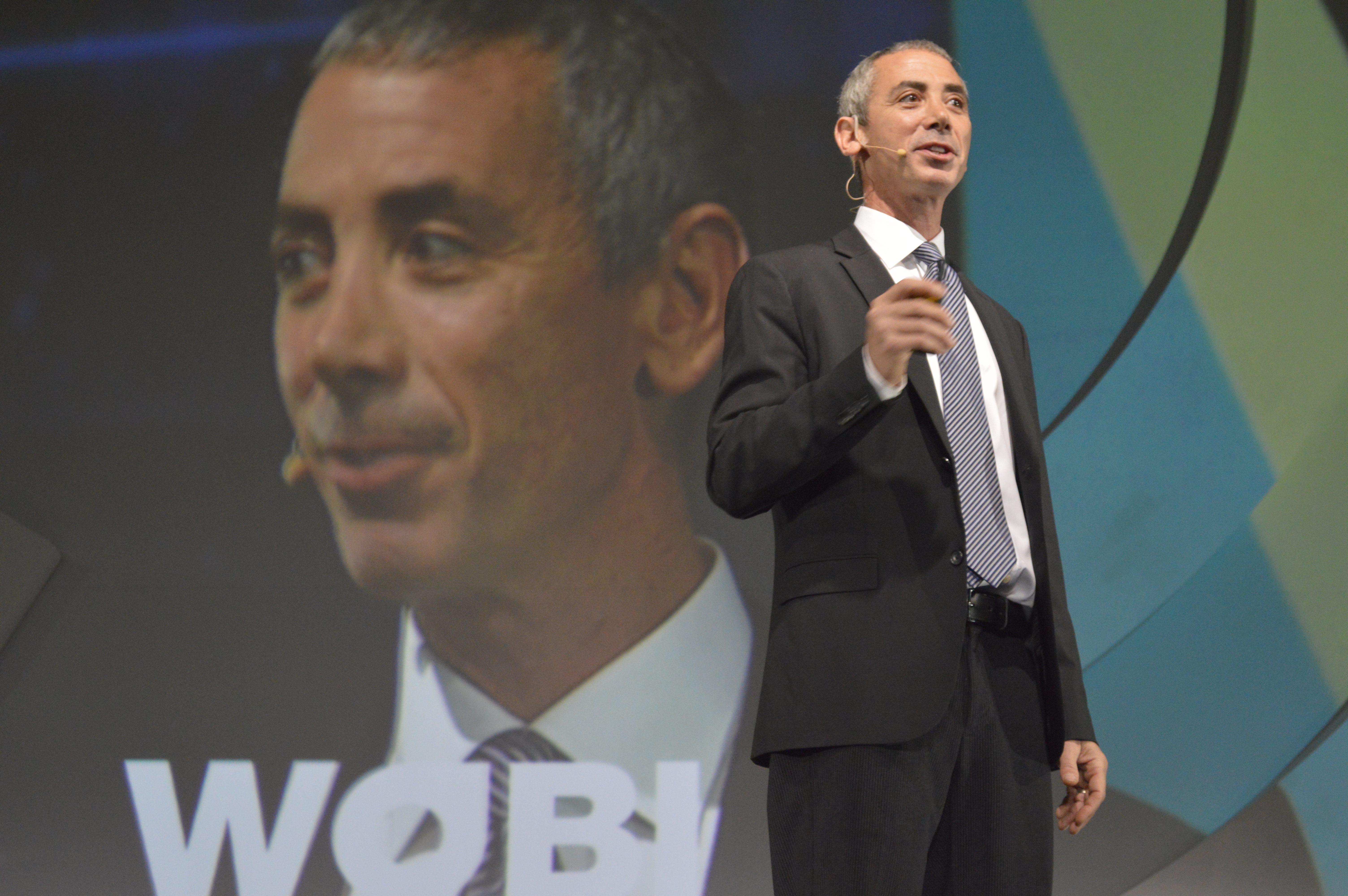 With optimism and clarity, Kotler demonstrates how breakthroughs in our understanding of the brain have ushered in a new era of discovery and broadened the horizons of what humans can achieve. While sharing tools for eliminating "gridlock" in our daily lives and supercharging our innovations, he shows us we are capable of much more than we ever thought possible.
Taking peak performance to a whole new level, "The Art of Impossible" is an invaluable playbook for organizations and individuals looking to exponentially up their game.
For more updates on Kotler's ever-evolving work, sign up for his newsletter here.

ADVANCE PRAISE FOR "THE ART OF IMPOSSIBLE"
"…Thoroughly grounded in science, writing of the biological systems that drive fear, anger, grief, lust, and other emotions, all of which can be turned to advantage.…[Kotler] offers…an entertaining, inspiring approach to life-hacking that begs to be implemented by the willing reader." – Kirkus Reviews (starred review)
"The Art of Impossible is a must-read! Steven Kotler is one of a handful of people on the planet with a deep understanding of the frontiers of human performance. His ability to bring applied neuroscience and psychology to life through storytelling is world-class. This book is a treasure." – Dr. Michael Gervais, high-performance psychologist
"'The Art of Impossible' is consistently fascinating. There aren't many writers I would follow on an intellectual journey as ambitious as this to examine peak performance; fortunately, Steven Kotler is one of them." – David Epstein, New York Times bestselling author of "Range" and "The Sports Gene"
"This book is a tour de force of high performance. It's an essential resource for those looking to align their curiosity, passion, and purpose to have not just a little more flow and creativity in their lives but to have a lot more flow and creativity. Want to learn how to take your innovation to seemingly impossible heights? Steven Kotler will teach you how." – Scott Barry Kaufman, author of "Transcend: The New Science of Self-Actualization"
"This book is quite literally impossible. I've been tracking Steven's work for ten years now, and it's impossible to overstate how important it is. It's impossible that he cracked the code on breakthrough success, yet he has. It's impossible to have turned extreme innovation from an art to a science, yet he has. It's impossible that he put it all together in a book that's impossible to put down, yet he has. Read it and go accomplish the impossible yourself." – Salim Ismail, chairman of ExO Works, author of "Exponential Organizations"
"In 'The Art of Impossible,' Steven Kotler has managed to articulate what many peak performers intuitively know but can't explain: that there's a formula for impossible. Kotler demystifies the mythic, breaking down that formula and giving readers exactly the tools they need to accomplish their dreams, no matter how big." – Laird Hamilton, waterman, big-wave surfer
Looking to Achieve Peak Performance? Here's Your Playbook
was last modified:
August 31st, 2022
by