Many companies are using artificial intelligence (AI) tools to automate repetitive tasks and analyze piles of data. But organizations have much to gain if they expand their current view to treat AI as a knowledge-work teammate, says leadership and innovation authority Hal Gregersen, senior lecturer at the MIT Sloan School of Management and award-winning author of "Questions Are the Answer" (Harper Business, November 2018).
In a new standout article in Harvard Business Review, "AI Can Help You Ask Better Questions — and Solve Bigger Problems," Gregersen and co-author Nicola Morini Bianzino, Global Chief Client Technology Officer at Ernst & Young, demonstrate how AI has affected questioning patterns, innovation behaviors and outcomes in organizations from over 30 different countries.
After conducting intensive research with tech-driven business executives, the authors have found there are two paths to AI-assisted brainstorming that leaders follow to strengthen their – and their teams' – inquiry muscles as they tap the power of AI in their question-asking work.
"On the first path, leaders can use the technology to change the cadence and patterns of their questions: AI increases question velocity, question variety and question novelty. On the second path, AI can help transform the conditions and settings where people work so that 'catalytic' questions, or those that spark change, can emerge," explain Bianzino and Gregersen, who explores catalytic questions further in his powerful challenge-solving "Question Burst" framework.
"This puts leaders in the position of being intellectually wrong, emotionally uncomfortable, and behaviorally quiet and more reflective — all of which, it turns out, promotes innovative thinking and action."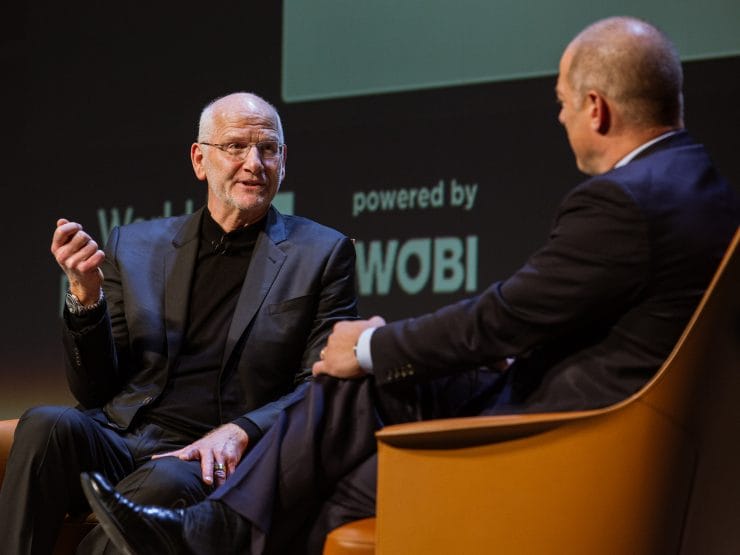 Always actionable and encouraging, Gregersen invites leaders interested in learning how often they are leveraging the intersection of AI and inquiry in their own organizations to take the AI self-assessment derived from his datasets, which is included in the article. They may be surprised to learn how AI is affecting problem-solving and innovative efforts for their peers around the world. "Harnessing the potential of AI for breakthrough thinking will require leaders to look at artificial intelligence in a new light – one that is less about cost savings, efficiency, and automation and more about inspiration, imagination and innovation," close the authors.
"It will also require building a culture that supports, incentivizes and rewards asking big questions — and not necessarily knowing the answers."
---
The thoughtful use of AI technology has the potential to transform an organization's approach to problem solving, promoting breakthrough thinking and innovative action. Stern Strategy Group connects you with renowned thought leaders whose insights, strategies and management frameworks help organizations fuel growth and disruptive innovation to better compete in a constantly changing world. Let us arrange for these esteemed experts to advise your organization via virtual and in-person consulting sessions, workshops and keynotes.
Supercharge Your Team's Inquiry Muscles with AI-Assisted Brainstorming
was last modified:
June 29th, 2023
by