Do increasingly advanced generative AI tools like ChatGPT excite you or make you anxious about the future? Generative AI tools have taken the world by storm, and one island of calm that's helping organizations make sense of it all is bestselling author and AI pioneer Gary Marcus.
A serial AI entrepreneur who is also the Emeritus Professor of Psychology and Neural Science at NYU, Marcus' latest interview with The New York Times, "How Do We Ensure an A.I. Future That Allows for Human Thriving?" is a must-read for business leaders and policymakers interested in experimenting with AI tools in a measured way.
In this interview, Marcus outlines his realist's perspective on the practical use cases of ChatGPT, helping leaders make sense of the tech behind all the latest hype and buzzwords.
"I'm not one of these long-term riskers who think the entire planet is going to be taken over by robots," Marcus emphasizes. "But I am worried about what bad actors can do with these things because there is no control over them. We're not really grappling with what that means or what the scale could be."
Ever practical, Marcus calls for concrete solutions to AI fears, proposing practices like video watermarking and penalties for distributing misinformation as two possible ways to avoid increasing problems around civil discourse and polarity.
"If misinformation spreads broadly, what are we going to do about that? Who's going to bear the costs?" he continues. "What we need is something global, neutral, nonprofit, with governments and companies all part of it. We need to have coordinated efforts around building rules…These tools might give us tremendous productivity benefits, but also destroy the fabric of society. If that's the case, that's not worth it."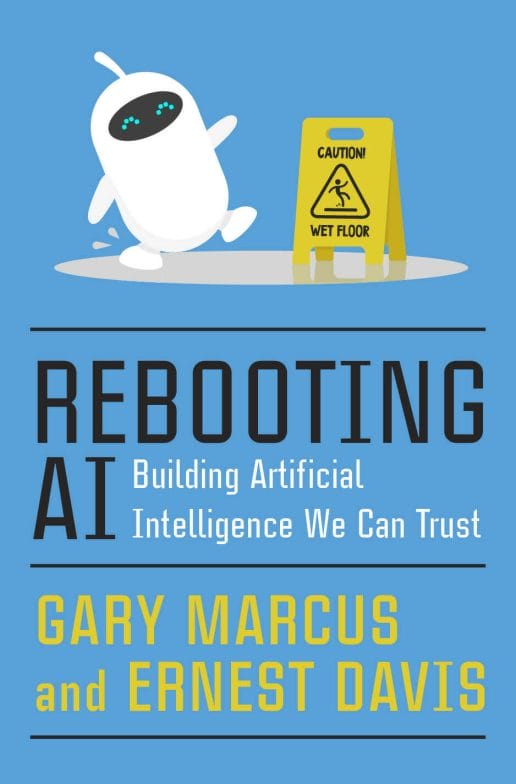 The author of five books on the human mind and technology, including "Rebooting AI" (2019), which is one of Forbes's 7 Must Read Books in AI, Marcus' lifelong love of AI has made him well aware of the advantages, risks and limitations posed by this technology, which he recently explained on CBS' 60 Minutes. Surprisingly funny, he thrives when teaching audiences from tech and non-tech backgrounds alike how to grow their own critical thinking skills to increase their capacity to think beyond known applications of current AI systems.
Able to deliver a sober and informed view of the potential of AI, Marcus "tells it like it is," and shows AI-curious organizations how to adequately prepare themselves to engage this technology safely. Warm and accessible, he brings a thoughtful and measured approach to cutting-edge tools in a way that is ethical, responsible, and sustainable for the long term.
---
When technology advances at a rapid pace, organizations need thoughtful, measured guidance to help them see through the fanfare and experiment with it in a responsible way. Stern Strategy Group connects you with renowned thought leaders whose insights, strategies and management frameworks help organizations fuel growth and disruptive innovation to better compete in a constantly changing world. Let us arrange for these esteemed experts to advise your organization via virtual and in-person consulting sessions, workshops and keynotes.
The Productivity Paradox: Is AI Worth the Risk of Destroying Society?
was last modified:
May 16th, 2023
by