In the last two decades, the internet – and its powerful and ubiquitous derivative, social media – has changed our world at such warp speed that it sometimes feels like a runaway train. If ever there were a conductor to slow us down and get us back on track, it's MIT digital scientist Sinan Aral.
Aral's explosive and timely new book "The Hype Machine: How Social Media Disrupts Our Elections, Our Economy, and Our Health–and How We Must Adapt" takes us on an adventurous journey inside those life-altering 20 years, showing us exactly how we got here and how we can change course – for the better.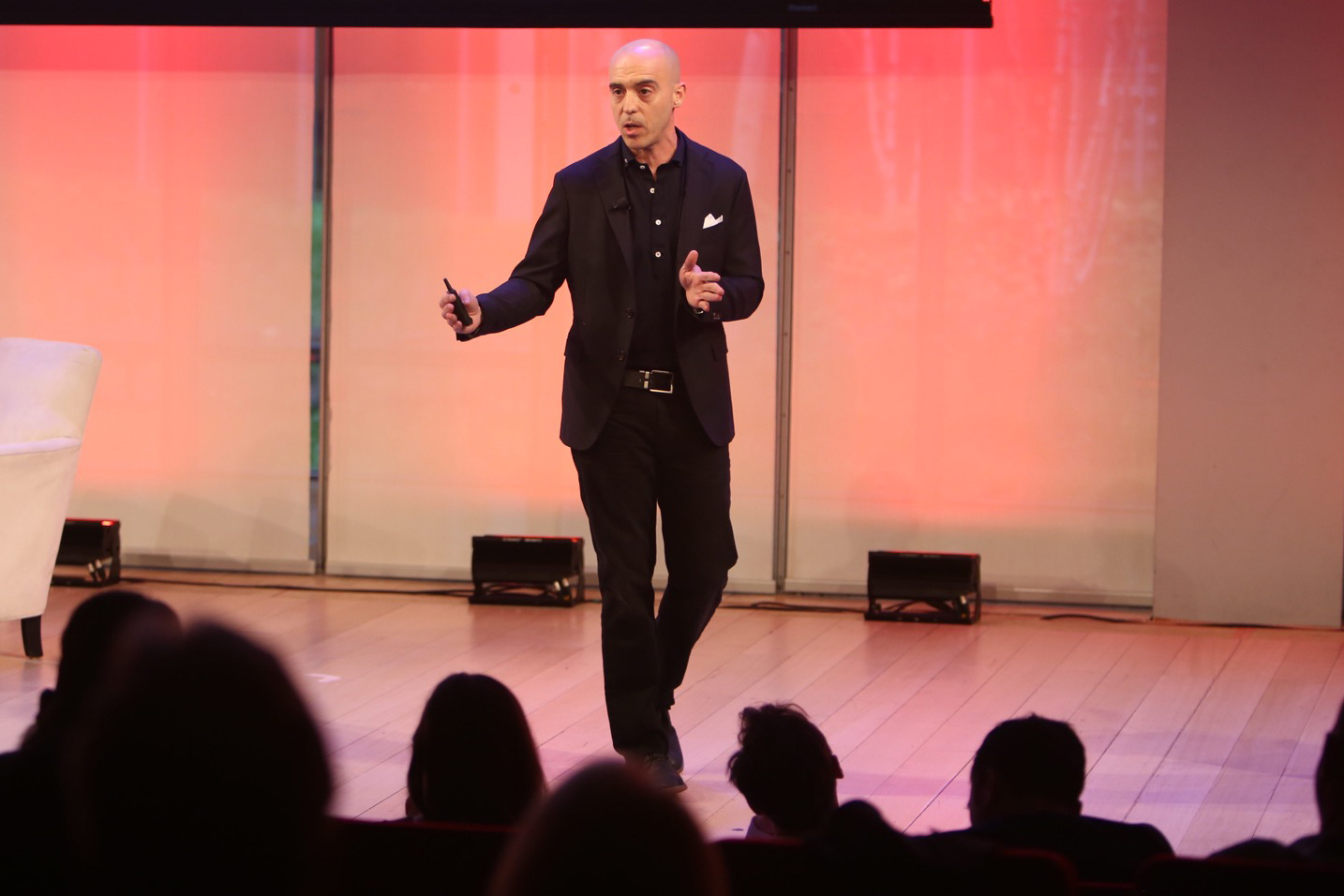 With its Raiders of the Lost Ark energy and a professor's similar quest for gold, it is easy to cast Aral as the Indiana Jones of the digital age, making "The Hype Machine" appealing to business, pop-culture and academic audiences alike. It's a must-read for anyone interested in getting a better handle on social media's exploitations, from privacy and election interference to protecting organizations, communities, families and our future.

"The most important book of the year!" exclaims Erik Brynjolfsson, director of the Stanford Digital Economy Lab and bestselling coauthor of "The Second Machine Age." "Our friendships, economy and society now depend on billions of social media connections around the world and no one on the planet understands them better than Sinan Aral."
Adapting to Disruptions Brought on By Social Media
In addition to being an award-winning researcher, author and data scientist, Aral is a successful entrepreneur and venture capitalist. He offers organizations both a scientific and real-world perspective on how to gain a competitive edge using information acquired through digital networks – which is why companies like Microsoft, Facebook and WeChat tap his expertise.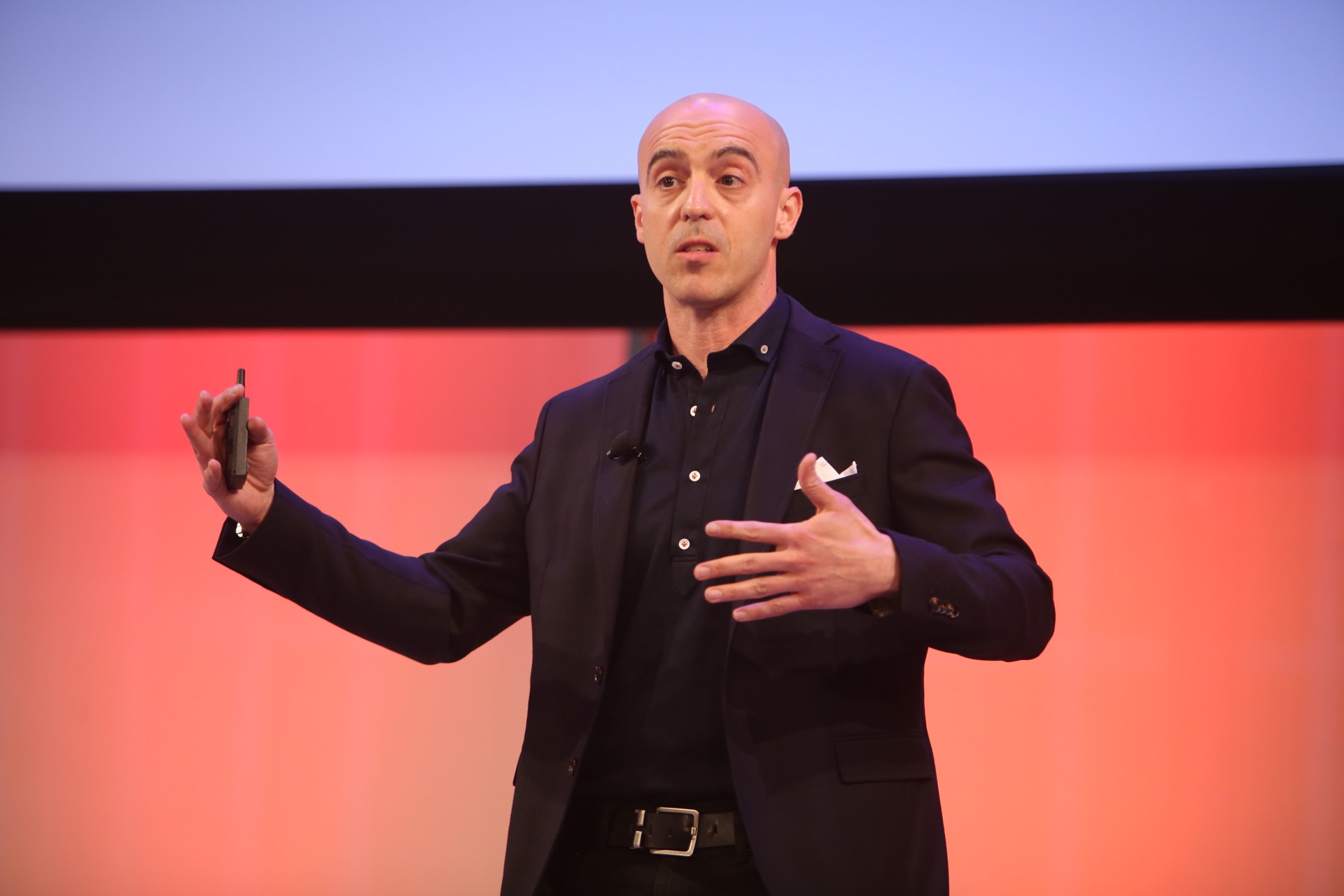 Director of the MIT Initiative on the Digital Economy (IDE) and its Social Analytics Lab, Aral is immersed in analyzing patterns of online behavior, from social media platforms to retail sites. He has helped leading Fortune 500 firms, includingTwitter, Yahoo, AirBnB, Jet.com, IBM, Intel, Cisco, Oracle and SAP, realize business value from big data analytics, social media and IT investments. He also helps leaders understand the relationship between humans and machines and how AI can play a role in advancing innovation.
Poised to become a timeless classic, consider "The Hype Machine" your ultimate guide to navigating the new economy – online and in person.
[divider line_type="Full Width Line" custom_height=""]
More High Praise for "The Hype Machine"
"If you want the truth about falsehoods, real information about misinformation, and rigorous analysis of hype, this is the book for you. Nobody knows better than Sinan how ideas spread online, and in these pages he's distilled a brilliant career into a fascinating read. Don't miss it if you care about how the internet is changing our world." — Andrew McAfee, MIT, author of More from Less, coauthor of The Second Machine Age
"'The Hype Machine' is a riveting story of social media's impact on how we vote, date and shop —and thus how we live. With our democracy in the crosshairs and tech companies controlling our screens, leading expert Sinan Aral pulls back the curtain on the digital tools used to direct the flow of influence in society. Part spy novel and part science thriller, it is an essential guide to ensuring our digital future." – Jonah Berger, Wharton Professor and bestselling author of "Contagious, Invisible Influence, and The Catalyst"
"Aral's arguments are clear and stimulating, and as the presidential election nears, the book could hardly be timelier. A useful, data-rich analysis of how we use social media—and how it uses us." — Kirkus Reviews
"Is social media a force for good or evil? Sinan Aral deconstructs The Hype Machine and takes us on a breathtaking journey through the economics, technology and behavioral psychology that shape it. When lies spread faster than facts, how do we ensure the integrity of markets and elections? If you want to understand how we can capture the promise of social media and avoid its peril, read this!" — Maria Ressa, CEO of Rappler and Time's Person of the Year 2018
"Full of rigor and insight, 'The Hype Machine' tackles some of the most pressing policy questions of the Digital Age while keeping you on the edge of your seat (an unlikely combination). It's a 'must read' for policymakers, business executives and parents alike." — DJ Patil, former Chief Data Scientist of the U.S.
"Sinan Aral is a scientist and entrepreneur, and his unique perspective makes him the perfect guide to the world we live in today. From ads to fake news, 'The Hype Machine' is the best critical foundation for understanding the connected world and how we might navigate through it to a better future." — Hilary Mason, Founder and CEO of Fast Forward Labs, Data Scientist in Residence at Accel and former Chief Scientist at bitly
"It reads like a thriller, but it's all too true. A thoughtful, well-researched and timely look at how the structure of media changes the structure of our lives. It's time we took action and amplified the ideas that truly matter." — Seth Godin, author of "This is Marketing"
"In a sea of books about social media, this is the one to read. Sinan Aral understands the new social age like no one else and 'The Hype Machine' offers the single best examination of how social media works, what it does to us and how we can make it better for consumers, citizens and democracies. In short, it offers solutions for making social media 'social' again." — Clint Watts, author of "Messing With the Enemy"
"Everyone has a theory about social media, but Sinan Aral brings the science — and the storytelling. 'The Hype Machine' is an immensely interesting, informative, and provocative look at the driving forces of some of the biggest technological questions of our time, and how they'll play out in the future of our democracy." — Eli Pariser, bestselling author of "The Filter Bubble"
The Truth About Social Media: The Hope, the Hype, the Harm
was last modified:
October 14th, 2022
by