Learn More About Diya Khanna
Diya Khanna, founder of DEI consultancy Global IDEA, is a diversity equity inclusion speaker, facilitator and consultant with 20 years of experience in for-profit, non-profit, and tech organizations.
Khanna's work is focused on developing DEI programs, strategies and policies at scale. A curriculum partner with Ruchika Tulshyan and her global inclusion strategy firm, Candour, Khanna frequently develops and designs interactive one, two and five day workshops that help organizations create and implement DEI strategies. She previously worked at Amazon where she led CORE+ (Conversations on Race and Ethnicity), an annual internal conference for 1.3 million employees. She has developed global work plans for 14 employee resource groups and led courses on the future of work and how to rebuild workplaces from an intersectional lens. She is a proven subject matter expert and is known for big vision and tactical implementation.
Khanna has a life-long mission of increasing access and opportunity for people across race, ethnicity, nationality, gender identity, accessibility, sexual orientation, social class, military, status, religion, age, and language in every professional industry. She worked as a DEI consultant in Canada, Japan, Singapore, Germany and the US.
Khanna was previously a DEI columnist for The Seattle Times, a board member of the Asians@Amazon global board and was appointed to the Seattle Women's Commission in 2018.
Khanna received her Bachelor of Journalism from Ryerson University and Masters of Education with a focus on Curriculum Development from the Comparative and International Development Education Centre at University of Toronto.
Diya Khanna is available to advise your organization via virtual and in-person consulting meetings, interactive workshops and customized keynotes through the exclusive representation of Stern Speakers & Advisors, a division of Stern Strategy Group®.
Diya Khanna
was last modified:
July 13th, 2023
by
Diya Khanna, a leading authority on inclusion, diversity and equity in action, delivers keynotes on the importance of DEI in front of small and large audiences, both in person and over remote environments. Her frameworks are designed to create organizational change and both personal and professional experiences, always leaving room for Q&A. Her speaking topics include (and are not limited to):
101-level
DEI foundational concepts
Equity vs. equality
The great resignation
Microaggressions
Dismantling racism
Mental health
Global DEI
201-level
Intersectionality
Mentorship vs. sponsorship
Privilege mapping
Authentic allyship
Psychological safety
Accessible products
Employee Resource Groups
301-level
Leadership accountability
Unbiasing promo reviews
Inclusive talent cycle
Racial auditing
Data disaggregation
Inclusive leadership training
Board and C-suite diversity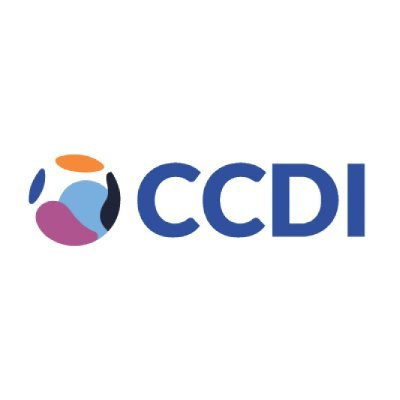 (Canadian Centre for Diversity and Inclusion, July 2021)
Diya Khanna, a leading authority on inclusion, diversity and equity in action, offers 1:1 advice and consulting to small and large organizations around the world. Her work is rooted in 5 DEI values and an understanding that there is no one-size-fits-all solution. She begins by listening to an organization's challenges, applying her DEI lens, and offering customized solutions that are designed to be implemented in healthy and sustainable ways. Her consulting expertise includes (and is not limited to):
DEI values
Annual organizational planning
Reviewing onboarding process
Stakeholder mapping
Diversity recruiting
DEI report
Mentorship and sponsorship programs
DEI audits
Ad hoc requests
DEI strategic roadmap
Diya Khanna, a leading authority on inclusion, diversity and equity in action, uses her understanding of the 7 different learning styles as well as her high level of cultural intelligence to create interactive DEI sessions that are designed to reach people's heads and hearts and is rooted in her 3 A's framework:
Awareness of the importance of DEI in the workplace
Accountability of shared roles and responsibilities in day-to-day operations
Action that knowledge acquired is applied to 1/3/5 year strategic goals
"Diya's DEI consulting has been transformative for us at Full Swing PR as we've grown from 3 to 10+ employees and stuck to our mission to help underrepresented leaders be seen and sought after. We highly recommend her, even for small businesses that may be tempted to feel like DEI help is unaffordable or not essential. Diya is kind, smart, and always adaptive to our latest needs as a team."
"We recently had the pleasure of hearing Diya speak at a Women In Tech (WIT) event sponsored by the University of Minnesota. Diya brought an amazing level of passion and commitment to executing more intentional DEI practices within our organization. Diya spoke about a framework of awareness, accountability and action by leaning heavily on her own personal experiences over the course of her life. Diya was flexible with our needs and was willing to open our talk up to attendees from across the Big 10 WIT group. Diya inspires you to understand yourself and the various privilege you experience and challenges you to use those to lift up others. You won't be disappointed if you invite Diya to speak."
"Diya led CORE+ our annual internal diversity and inclusion conference in EMEA, APAC, LATAM and shared real-life takeaways to shift our organizational culture toward a global mindset. "
"Diya is exceptional when it comes to DEI work. She reliably brings authenticity and constantly raises the bar. She is not afraid to speak up and say what is needed to be said. She helps to drive clarity, create community and takes initiative. She is a gift wherever she stands."
"Diya brings her communication and education background to initiate DEI conversations and her willingness to understand different organizational and cultural contexts is a key strength which very few individuals have."
"Diya brings a wealth of ideas, collaborates well with others, and has an understanding on how to create organizational change. If you are looking for a hard worker who understands that value of equity in the workplace, I would recommend Diya wholeheartedly."