Learn More About Ruchika Tulshyan
Ruchika Tulshyan (Roo-CHEEK-ah Tool-SHE-yan) is an award-winning inclusion strategist and CEO and founder of Candour, which works with organizations to create diverse teams and inclusive cultures.
Tulshyan is a keynote speaker and former business journalist who has addressed audiences at NASA's Jet Propulsion Laboratory, Pixar, Google, Microsoft, Amazon, Bill & Melinda Gates Foundation, U.S. Congress and more. She writes regularly for the New York Times and Harvard Business Review (HBR) on workplace inclusion and equity. Her second book "Inclusion on Purpose" (MIT Press) was published in March 2022.
Tulshyan co-wrote a paradigm-shifting article, "Stop Telling Women They Have Imposter Syndrome" for HBR, with Jodi-Ann Burey. The article has over a million views, has been translated into multiple languages, and is one of HBR.org's top 100 most read articles in history, as well as the top 3 articles for the publication in 2021. Find it in "You, the Leader," a book published by HBR Press. Best of all, people all over the world have said it helped change their relationship with the concept of imposter syndrome!
Tulshyan is on the Thinkers50 Radar list, a 2022 LinkedIn Top Voice for Gender Equity to Follow, and the 2022 recipient of the Jeanette Williams Award in recognition of her leadership and impact in the Seattle area.
Tulshyan holds degrees from the London School of Economics and Columbia University and is an alumnus of the Young American Leaders Program at Harvard Business School. She also serves on the Seattle Women's Commission and on the founding editorial team of women-run-and-funded media website, The Establishment.
Ruchika Tulshyan is available to advise your organization via virtual and in-person consulting meetings, interactive workshops and customized keynotes through the exclusive representation of Stern Speakers & Advisors, a division of Stern Strategy Group®.
Photo credit: Josiane Faubert
Ruchika Tulshyan
was last modified:
August 3rd, 2022
by
Inclusion Best Practices: Policies That Benefit All
Few would disagree that inclusion is both the right thing to do and good for business. Then why are we so terrible at it? If we believe in the morality and the profitability of including people of diverse and underestimated backgrounds in the workplace, why don't we do it? Because, explains Ruchika Tulshyan, we don't realize that inclusion takes awareness, intention, and regular practice. Inclusion doesn't just happen; we have to work at it. In this talk, Tulshyan presents inclusion best practices, showing how leaders and organizations can meaningfully promote inclusion and diversity. She centers the workplace experience of women of color, who are subject to both gender and racial bias, an intersection of gender and race, that can show us the kind of inclusion policies that benefit all.
Additional topics include:
Inclusion on Purpose: Mindfulness and Belonging in the Workplace
How to Foster and Leverage the Talent of Diverse Teams
How to Create a Culture of Belonging
(The MIT Press, March 2022)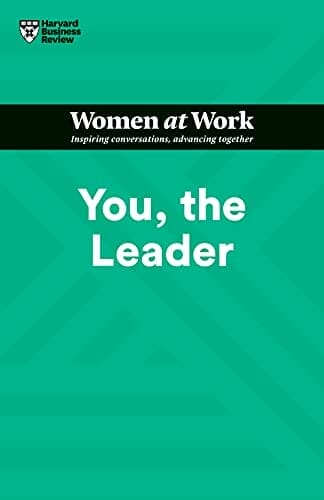 (Harvard Business Review, February 2022)
(Ruchika Tulshyan, October 2018)
"By centering women of color, workplaces can begin to tangibly accomplish meaningful inclusion for all. Luckily for us, Tulshyan has written this guidebook to help us get started."
"As a woman of color and an executive, I know firsthand how important it is for companies to create opportunities for women of color to lead. 'Inclusion on Purpose' shows how to build an inclusive workplace and culture through storytelling and practical frameworks. Whether you are a manager or you want to become one, this book is essential reading!"
"Inclusion, diversity, and representation in the workplace have been hotly discussed topics over the past two years, which, to start, is long overdue. That said, it isn't enough just to talk about these issues—they require active and persistent work to make any kind of lasting, positive change. Ruchika Tulshyan, CEO of consulting firm Candour, debunks a number of recent workplace self-help theories (like "leaning in" or establishing a "level playing field" or hiring someone because they fit within the preexisting office culture), while offering a guide to dismantling workplace bias, with a focus on the experience of women of color, who are subject to both gender and racial biases."
"By reading Tulshyan's book, leaders will recognize the importance of seeing others for who they are and will begin to appreciate what they experience. Her hope is that they will be persuaded to stop implementing DEI policies that imagine each stakeholder as a potential 'I.' Rather, they will begin to see each member of the organization according to their own unique identity. Organizations will be better for it."
"In 'Inclusion on Purpose,' the DEI consultant Ruchika Tulshyan notes that real progress requires not just empathy but proactive, ongoing effort. She offers six strategies for turning empathy into action—be uncomfortable, reflect on what you don't know, invite feedback, limit defensiveness, grow from your mistakes, and expect change to take time—and encourages readers to examine how policies or assumptions that seem "normal" can cause unintended harm. For example, she describes a workplace where social events always included alcohol, thus excluding employees whose religion, culture, or health kept them from drinking. Tulshyan recommends acknowledging such mistakes, identifying the biases that may have driven them, and working to do better."
"Tulshyan explores how leaders and organizations can meaningfully foster diversity, equity and inclusion by taking action to address and prevent workplace bias, while centering on the workplace experience of women of color, who are subject to both gender and racial bias."
"With this important book, Tulshyan shows us how we can make progress toward inclusion and diversity—and we must start now."