Learn More About Amy Gallo
We all want to work in an office where people are polite, considerate and kind. But it is possible to be too nice, failing to disagree when it's important to do so and never surfacing new ideas or innovations.
"You can't have a diverse, inclusive, productive team without some healthy fights," says workplace dynamics expert Amy Gallo. "And raising disagreements can be especially challenging for women when they feel pressure to be likable or accommodate others. However, you can develop the skills to successfully navigate difficult situations that unlock newfound collaboration and engagement across all our relationships."
A former management consultant, Gallo's interest in "informal organizations" – the behind-the-scenes networks at the heart of many communities that govern how things get done in practice – compelled her study of uncomfortable moments. Her lifelong fascination with interpersonal interaction led her to become a go-to authority working at the forefront of calm, confident, and healthy communication that transforms organizational culture and builds positive relationships. Her practical, evidence-based approach to navigating tough situations is getting teams back to doing good work – while building resilience in the process.
"If we avoid conflict completely, which many people try to do, we're not going to get what we need," says Gallo, whose popular 2019 TED Talk, "The Gift of Conflict," inspired viewers to use her tools to navigate disagreements and approach conflict differently. "We think that avoiding conflict is preserving the harmony between us — and that might be the case some of the time. But ultimately, I think of it as an act of respect to surface the different opinions that we both hold and to sort through them together."
Gallo has "a long record of writing accessibly about workplace dynamics," according to the Financial Times, and has written hundreds of articles for Harvard Business Review (HBR) as a contributing editor. Her articles have covered managing conflict in remote settings, how teams can have "smart fights," navigating power dynamics, gender at work and more. She applied her deep understanding of the role of psychological safety in difficult conversations in her first book, "The HBR Guide to Dealing with Conflict" (2017), a how-to manual for handling conflict professionally and productively. She shares those ideas with practitioners through her work as a member of the faculty of the Emotional Intelligence Coaching Certification program, launched by Daniel Goleman, author of "Emotional Intelligence." As co-host of the popular HBR podcast, "Women at Work," now in its seventh season, Gallo examines the struggles and successes of women in the workplace.
A gifted advisor, speaker and workshop facilitator, Gallo empathetically urges us to take a deeper look at the role biases play in making some of our interactions more difficult than others, reminding us that not everyone experiences the world the same way, especially when it comes to race or gender. Her research-backed frameworks introduce leaders, individuals, teams and organizations to the kind of productive conflict that spurs independent thought, challenges new ideas, and yields solutions that are strengthened by collective input.
Skills for Healthy, Constructive Conflict that Drives Innovation
Gallo's new book, the "practical and wise" "Getting Along: How to Work with Anyone (Even Difficult People)" (HBR Press, September 2022), is an indispensable, actionable guide to navigating tough relationships at work and building interpersonal resilience in the process. Recognizing there is no broad category to encompass all unhealthy relationships at work, she identifies common personality types like "The Passive-Aggressive Gossip" or "The Political Operator" and provides paths to improving ties with those individuals. Gallo deftly integrates research findings and advice from fields like neuroscience, management science, and negotiation to provide a handbook to managing problem relationships in productive and nuanced ways.
"There's no denying that the stress caused by negative interactions can affect our productivity, make work miserable and even bleed into other aspects of our lives," Gallo sums up. "Conflict at work is inevitable, but I think we can do better than simply put up with it or survive. By putting work conflict in its place, you'll free up valuable time and mental capacity for the things that really matter to you."
# # #
Amy Gallo is a leading expert in calm, confident conflict resolution, healthy communication and workplace dynamics, delivering evidence-based ideas that improve relationships and drive excellence at work. A contributing editor to the Harvard Business Review, her writing has been collected in numerous books on a range of topics from giving feedback to emotional intelligence to managing teams.
A sought-after speaker, Gallo has delivered keynotes and workshops at hundreds of companies and conferences, including SXSW, the Conferences for Women, World Economic Forum, Bill and Melinda Gates Foundation, Google, Deutsche Bank, MetLife, Adobe, and the American Chambers of Commerce in Finland and Sweden. She is frequently sought out by media outlets for her perspective on workplace dynamics, conflict, and difficult conversation. Her advice has been featured in The New York Times, Washington Post (The Lily), Fast Company, and Marketplace. She has been a guest on numerous podcasts and radio shows including HBR's IdeaCast, LinkedIn's The Anxious Achiever, WNYC, BBC, and ABC (Australian Broadcasting Corporation).
Before working with Harvard Business Review, Gallo was a management consultant at Katzenbach Partners, a strategy and organization firm based in New York. She has taught at Brown University and the University of Pennsylvania and is a graduate of both Brown and Yale University.
Amy Gallo is available to advise your organization via virtual and in-person consulting meetings, interactive workshops and customized keynotes through the exclusive representation of Stern Speakers & Advisors, a division of Stern Strategy Group®.
Amy Gallo
was last modified:
November 14th, 2023
by
(Harvard Business Review Press, September 2022)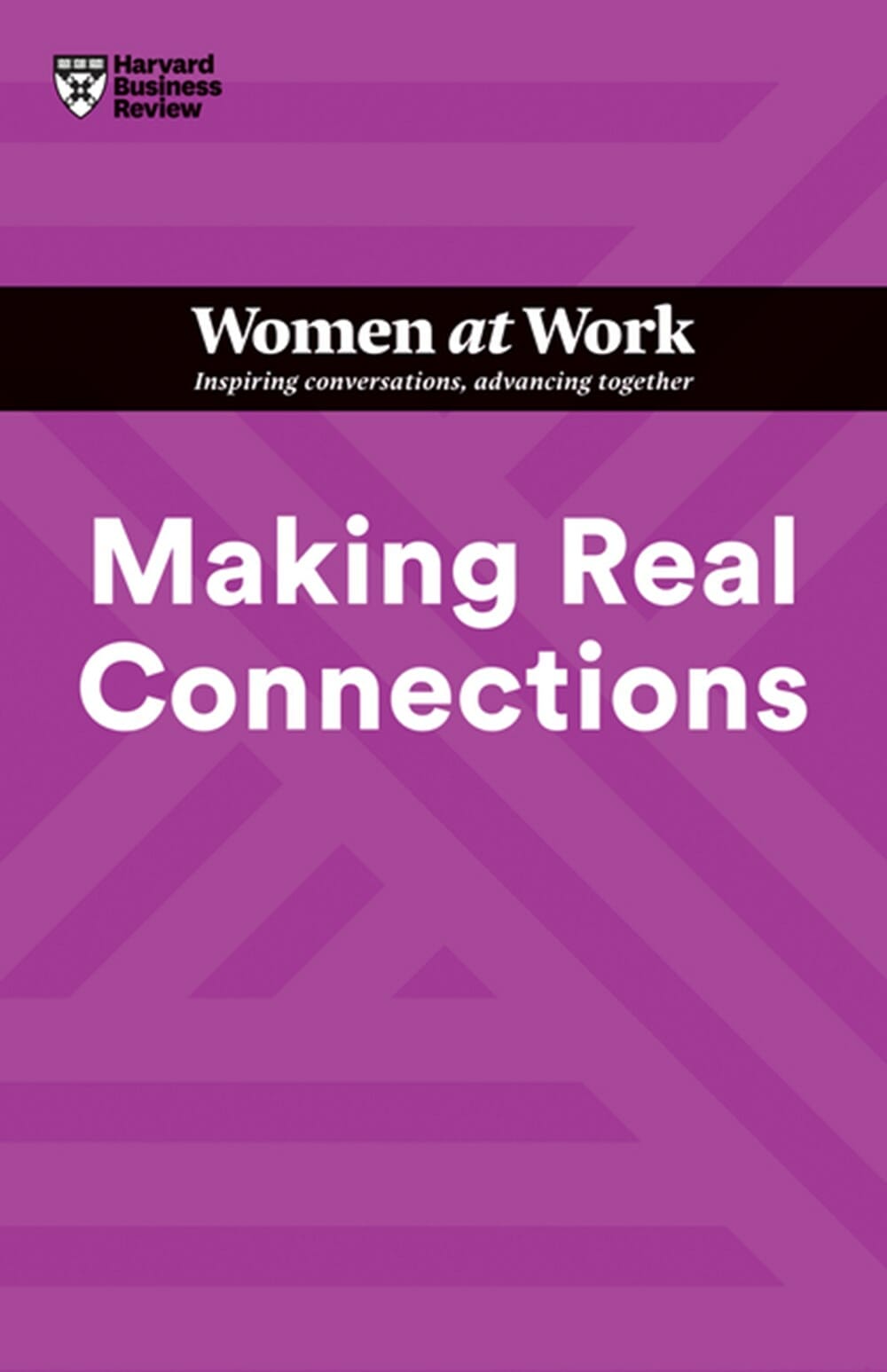 (Harvard Business Review Press, February 2022)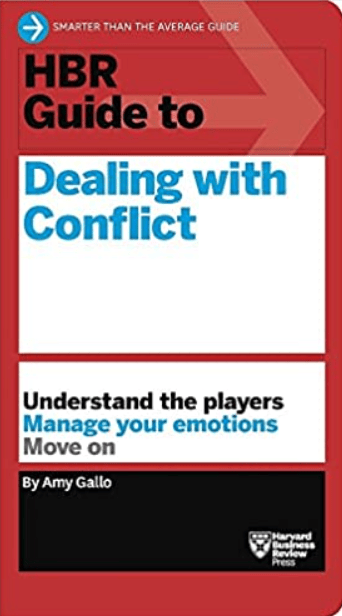 (Harvard Business Review Press, 2017)
Navigating Conflict at Work: An Interactive, Customizable Experience
Good conflict spurs independent thought and yields stronger solutions to problems, while bad conflict caused by unresolved differences causes interpersonal tension, generates workplace stress, and eventually stifles innovation. Leading workplace dynamics expert Amy Gallo is showing individuals, leaders and teams how to recapture the magic of "good conflict" in their organizations. In half- and full-day workshops, Gallo draws on personal experience and research from her books, "The HBR Guide to Dealing with Conflict" (HBR Press, 2017) and "Getting Along: How to Work with Anyone (Even Difficult People)" (HBR Press, September 2022) to deliver a fully customizable experience designed to address any collaborative issue  blocking creativity, productivity and engagement. Built around anonymized case studies, she presents a four-step framework to addressing conflict that arises, then leads teams through preparing for the accompanying difficult conversations. Through roleplay and small groups, Gallo familiarizes teams with our brains' natural reactions to conflict, then rehearses new approaches that help teammates manage stress responses and address conflict instead of avoiding it. Armed with skills for confronting difficult conversations head-on, individuals will gain improved work relationships, increased opportunities to learn and understand their communication styles, and ultimately, an inclusive work environment that results in better work done in a better way.
"She was a huge hit. We will gladly be a reference."
Praise for "Getting Along"
Named a Top Voice in Gender Equity by LinkedIn
Named one of The Best Leadership Books of 2022 by LeadershipNow.com
"Getting Along by Amy Gallo is an indispensable guide to navigating your toughest relationships at work—and building interpersonal resilience in the process."
"[Amy Gallo] has a long record of writing accessibly about workplace dynamics. Dealing with tormentors and other tricky colleagues is hard, but for each of the character types, Gallo sets out step-by-step tactics. Most of all, she encourages us to understand the underlying issues before we react to problem colleagues."
"The bottom line is that Getting Along can give you confidence to try to improve tough relationships at work (including ones where you might be part of the problem.)"
"This practical and empathetic guide to taking the high road is worth a look for workers lost in conflict."
"We all go to work with a relationship résumé that shapes how we feel about ourselves, how we trust, how we communicate, and how we manage conflict. 'Getting Along' offers a clear guide to navigating the murky waters of relationships at work."
"Amy Gallo is that rare combination of a first-class thinker and a wonderful writer. 'Getting Along' tells us how to work well, even with that jerk we wish would get another job. Highly recommend."
"'Getting Along' is both practical and wise. And Amy Gallo is exactly the person you want by your side for the next step of your professional journey."
"An accessible, actionable book about how to navigate your toughest collaborations — and turn them into some of your most rewarding work relationships."
"A must-have for everyone in the workforce. Amy Gallo's handbook is a treasure chest of practical, evidence-based tips. I will be referring to and recommending this essential guide for years to come!"
"If you've ever lost sleep over a relationship at work, this book is for you. Amy Gallo has written a research-backed guide filled with relatable stories to help you turn the most complicated interactions into something to learn from."
"In this wise and deeply researched book, Amy Gallo has presented a powerful and actionable framework for dealing with difficult coworkers. No matter your situation, better working relationships start here."