Learn More About Michael Green
How do we measure progress and prosperity? Metrics – such as Gross Domestic Product (GDP) – track an economy's current market value but are unable to detect whether a population is happy, restive or on the brink of upheaval. Failure to understand long-term, sustainable prosperity can have a negative impact on businesses and investors.
To address these issues, global economist Michael Green, CEO of the Social Progress Imperative, worked with legendary business and economic strategist Michael E. Porter of Harvard Business School to formulate a complementary metric: the Social Progress Index (SPI). With a rare combination of statistical aptitude and passionate, eloquent oratory, Green offers investors data-driven guidance on where their capital will face the least long-term risk – and make the most positive impact on the world.
As Green reveals in one of his powerfully argued TED Talks, the SPI goes beyond market value to determine whether supply chains, economies and societies are truly sound, equitable and worth investing in. His methodology helps inform sustainable business practices and investments at a time when social responsibility is more important than ever to consumers. The SPI is also a powerful tool to track progress towards the UN Sustainable Development Goals (SDGs). Given the rising interest of businesses in sustainability and the SDGs as a metric, Green's insights and forecasts are of enormous value to forward-thinking leaders and investors.
Taking into consideration such factors as the environment, social inclusion and equality, health and education, the SPI achieves a more holistic picture of a nation's economic prosperity and stability. GDP counts aspects of the economy such as prisons and weapons manufacturing while ignoring the environment and social harmony. Additionally, economic prosperity and social progress can diverge dramatically: a society can have a high rate of GDP growth, but that does not mean one should invest there if it is on the brink of implosion or war. Using such examples as the "Arab Spring," Green demonstrates how traditional economic metrics are insufficient at capturing the complexities of our world and fail to alert us to impending risks – or opportunities.
Author of "The Road from Ruin: How to Revive Capitalism and Put America Back on Top" (2011) and "Philanthrocapitalism: How Giving Can Save the World" (2009), Green is a leading authority on practicing socially responsible capitalism. His advisory work and keynotes provide value for both the public/nonprofit sector and profit-making firms. Green's Social Progress Initiative's 2020 SPI report is of particular value and urgency since it scores in pandemic-related factors affecting conditions across the world.
"No country or community, no matter its wealth, health care infrastructure or demographic profile is immune to COVID-19 — but as the data suggests, some are more vulnerable than others," notes Green. "For the world to respond effectively to the pandemic emergency, we must be armed with the right information so we can take decisive actions around the crisis."
# # #
Michael Green is a former senior official with the British government's Department for International Development. He helps business and government decisions makers devise better policies for promoting inclusive economic growth and shows NGOs how to measure the effectiveness of their philanthropic endeavors. He also helps companies ensure socially responsible supply chains and shows asset managers how to make value-driven investments with sustainable returns. Green's TED Talks have been viewed more than three million times. His 2014 talk was chosen by the TED organization as one of the "Most Powerful Ideas" of the year and by The Telegraph as one of the 10 best ever.
Michael Green is available to advise your organization via virtual and in-person consulting meetings, interactive workshops and customized keynotes through the exclusive representation of Stern Speakers & Advisors, a division of Stern Strategy Group®.
Michael Green
was last modified:
July 20th, 2023
by
Make Better Investment Decisions Using the SPI Index
Amid so much uncertainty, banks, financial services firms, venture capitalists, governments and NGOs need more exact measurements for deciding where to invest, both domestically and abroad. Each year, global economist Michael Green and his team at the Social Progress Imperative release their Social Progress Index (SPI) report, which details how industries and countries are faring in every area of progress. Their carefully culled data shows where the most stable and prosperous societies of tomorrow will be and where instability, inequities and environmental degradation will take a toll. Using tools like their "skills map," which links specific skills to progress, Green shows participants how to use the Index to make decisions around investments, policies and where and what kinds of philanthropic efforts are likely to pay off.
Sustaining the Future: Growth Beyond 2020
Even before the pandemic, the annual Social Progress Index (SPI) – published by global economist Michael Green and his team at the Social Progress Imperative – helped leaders make more informed decisions around policies, investments, and where they would likely profit in the future. With COVID-19 ushering in a significant new variable, Green's 2020 SPI report opens up a wider lens on what the future of work and life will look like across the globe and what businesses need to do to sustain and grow while preserving necessary resources. In this presentation, Green highlights the revised view of the future and shows organizations how they can best shift in response to the new economy.
How to Grow and Be Good
There is often an unfortunate assumption that a society's economic growth must come at the expense of the environment and social equality. To get rich, we have to give up some of our happiness, the argument goes. Michael Green says the facts do not validate this conclusion. Indeed, material prosperity and sustainability, inclusiveness and social justice typically go hand-in-hand, and societies that sacrifice these latter values for GDP growth are fostering long-term instability that will ultimately threaten their wealth and well-being. In this presentation, Green provides an overview of his methodology for measuring real progress in an economy. He further offers tools and solutions for changing one's perspective about prosperity and implementing an inclusive growth strategy. Ultimately, Green aims to inform the audience on the best ways to ensure inclusive, sustainable economic or business growth in a world that often feels it is hopelessly divided and endangered.

(Social Cohesion and The Future of Welfare Systems, September 2021)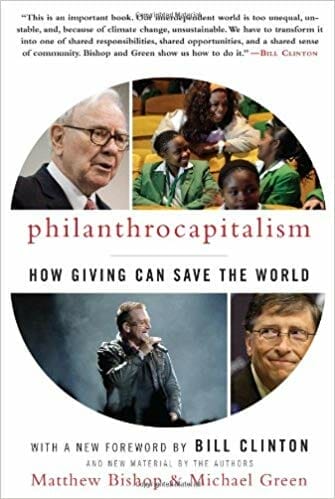 (Bloomsbury Press, November 2009)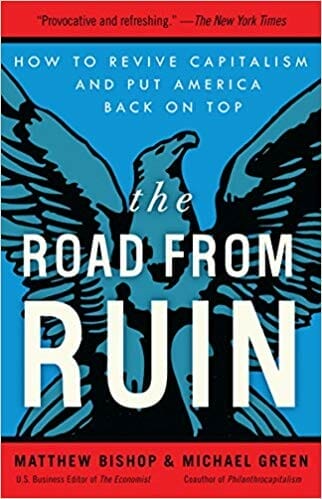 (Crown Business, November 2011)