Learn More About Nathan Furr
Most people – especially leaders – view uncertainty as a negative, something anxiety-inducing, stressful, even paralyzing. But what if uncertainty could be transformed to produce a wellspring of new ideas and fresh approaches, while turning fear into courage, paralysis into resilience, and converting change-resistant people into adaptive, risk-taking innovators?
This is not dream thinking. It is based on the actionable, research-backed framework developed and taught by renowned INSEAD Professor and corporate advisor Nathan Furr, a global authority on leadership, strategy, digital transformation, and disruptive innovation – and one of the world's foremost experts on managing uncertainty.
Furr's latest co-authored book, "The Upside of Uncertainty: A Guide to Finding Possibility in the Unknown" (Harvard Business Review Press, July 2022), which was ranked #2 of the 10 best business books of 2022 by Forbes and a top book business leaders are recommending in Bloomberg, is based on his "Uncertainty Capability" framework which he teaches to organizations during advisory meetings, executive education courses, interactive workshops and customized keynotes. Currently, he leads a new initiative, the Uncertainty Science Center, aimed at discovering the frameworks and tools for navigating the age of uncertainty.
"We all want possibility, growth and transformation, but all great achievement in our lives, or the world, come only after we face uncertainty," explains Furr, who has helped major firms including Google, Microsoft, Johnson and Johnson, Kimberley Clark and Citi, among others. "My framework takes something as abstract as uncertainty and makes it concrete. It's a holistic view of how uncertainty can be leveraged using tools that help bring down the temperature of the uncertainty we feel and raise the limit of what we think we can do so we have the courage and resilience to calmly step into new things and take action. I have witnessed firsthand how it can create powerful turnarounds in organizations and individuals."
Dealing with uncertainty in some form has been a central theme in Furr's ongoing research and the books he's co-authored, including "The Innovator's Method," "Leading Transformation" and "Innovation Capital." In "Leading Transformation," Furr outlines the frameworks and tools he uses – such as strategic narratives, artifact trails and future KPIs – to help organizations embrace and invent an uncertain future. In "The Innovators Method," he explains how companies can develop innovative leadership, low-cost experimentation processes and an agile culture in order to create new growth opportunities in an uncertain world. And "Innovation Capital" shows leaders how they can win support for new ideas by creating an environment that fuels experimental thinking. "The Upside of Uncertainty" builds on his previous work, offering 30+ practical tools for finding opportunity in uncertainty, and getting to the root of what holds a company or an individual back from achieving a desired outcome.
"In my research, I've interviewed innovators, founders, CEOs, and Nobel Prize winners to understand how they learned to navigate the unknown. I've also studied others who deal with the unknown, including paramedics, gamblers, surfers, and startup investors," wrote Furr in his 2020 Harvard Business Review article, "You're Not Powerless in the Face of Uncertainty," just as the pandemic began upending the world. "What I've learned is that, although part of our capacity to deal with the unknown is innate, a larger portion is learned. Those who develop this 'uncertainty capability' are more creative, more successful, and better able to turn uncertainty into possibility."
# # #
Nathan Furr leads INSEAD's technology strategy, digital transformation and innovation courses. He is also the founder or serves as an advisor to numerous corporations and startups in the health care, clean technology, professional services, internet, retail and financial services industries. His research has been published in Harvard Business Review, Sloan Management Review, Forbes and Inc., and in academic journals such as Strategic Management Journal and Organization Science. He earned his doctorate from the Stanford Technology Ventures Program at Stanford University.
Nathan Furr is available to advise your organization via virtual and in-person consulting meetings, interactive workshops and customized keynotes through the exclusive representation of Stern Speakers & Advisors, a division of Stern Strategy Group®.
Nathan Furr
was last modified:
October 31st, 2023
by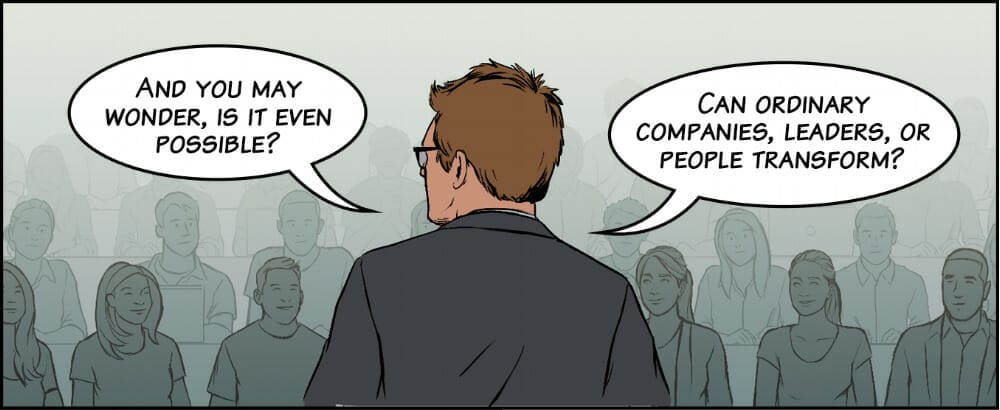 The Upside of Uncertainty: How to Successfully Navigate the Unknown
Anything new — any change, transformation, or innovation — requires that we first face uncertainty. Too often we miss new possibilities because of our fear of uncertainty. But there are concrete tools people can use to reframe uncertainty and turn it into possibility, says renowned INSEAD Professor and corporate advisor Nathan Furr, a global authority on leadership, strategy, digital transformation and disruptive innovation, and one of the world's foremost experts on managing uncertainty. Drawing from his latest book, "The Upside of Uncertainty: A Guide to Finding Possibility in the Unknown," which uncovers how some of the world's most skilled leaders and innovators successfully navigate the unknown, Furr teaches participants his framework and tools for developing "uncertainty capability" so they can become more resilient, creative, agile, fearless, and better able to strategically adapt to change.
Leading Transformation: How to Take Charge of Your Company's Future
Creating transformative change in big companies may be the hardest task leaders face, due to a combination of conservative corporate cultures and eternal human tendencies toward incrementalism, habit and fear. Yet, in the turbulent times organizations face today, innovation has become an imperative. The more a company clings to established methods and practices, the more it is at risk of destructive disruption. A central question of management is "how do we overcome the cautious habits of large corporations to bring about necessary change?" Nathan Furr's co-authored book, "Leading Transformation: How to Take Charge of Your Company's Future," argues that the answer lies in opening parts of the human brain that can think creatively about the future, a process he calls "behavioral innovation." Employing such tools as science fiction writing and comic books, Furr has nudged companies in the right direction by using data to create a compelling, forward-thinking narrative. Based on an applied and proven process with Google, Levi's and Lowe's, Furr describes how leaders can envision valuable new futures and break the decision bottlenecks that hold organizations back. He also provides a framework for anticipating and recognizing when new technologies pose a threat and how to respond in order to profit from them.
Innovation Capital: Leading Innovation in a Changing World
Developing world-changing ideas is only the first step toward making an impact. One must also be able to persuade others to commit resources, by convincing them that such ideas are feasible and truly transformative – as well as profitable. Nathan Furr calls this missing piece of the puzzle "innovation capital," the ability of great innovators to marshal human and financial capital to implement and commercialize ideas. But even legendary innovators like Elon Musk and Jeff Bezos, who consistently win support for even seemingly outlandish proposals, build up innovation capital over time. Creativity is just the starting point; they must also be great communicators and networkers capable of cultivating relationships with key players in their industry, and of successfully promoting their accomplishments to the public. These "innovation amplifiers" can be summed up as "Who You Are, Who You Know, and What You Do." In this presentation, based on the book, "Innovation Capital: What Distinguishes the World's Most Innovative Leaders," which he co-authored with Jeff Dyer, Furr describes the process of leveraging these amplifiers in order to build up innovation capital over time, so that one's ideas can go straight from the drawing board to reality without the painful process of rejection and financial failure.
How to Thrive in an Era of Rapid-Fire Digital Disruption
As we undergo what Nathan Furr calls the "4th Industrial Revolution" – that of digital disruption and its related technologies – leaders are increasingly pressured to innovate as digital opportunities create new points of vulnerability, new competitors and new processes. Although disruption has long been a threat to some sectors, the rise of digital technologies has accelerated the pace of disruption in virtually every industry, creating immense uncertainty. But what does digital transformation mean and what do leaders need to know to succeed? According to Furr it starts with doing the things you do differently and doing different things. When advising organizations – whether through keynotes, workshops or confidential advisory meetings – Furr shows how this process is much less frightening and much more attainable than many realize. He points to the ways digital technology transforms a firm's "back stage" (resources and activities) and "front stage" (products, services and interactions with customers) and shows organizations how to optimize three aspects of digital transformation: platforms, ecosystems and digital business models.
Innovator's Method: How to Innovate Like a Start-up
Every business lives in a world that demands innovation in order to survive. Teaching established companies to be more agile and innovative may seem challenging but Nathan Furr shows it is possible. Drawing on decades of research into how the world's most innovative organizations create and profit from new opportunities, Furr's co-authored book "The Innovator's Method" teaches audiences how to apply tools like lean startup, design thinking and business model transformation to foster a culture that can more successfully innovate. He brings these concepts to life in his talks, workshops and advisory meetings, which offer participants the opportunity to apply his frameworks to their own goals and challenges.
The Innovator's DNA: How to Become a More Creative Leader
How do great innovators come up with new ideas and create opportunities in an era of increasing uncertainty and intense competition? Having identified behaviors of the world's greatest leaders – from Amazon and Apple to Google, Skype and more – Professor Furr outlines the skills that distinguish the extraordinary from the ordinary. He also discusses how to create and lead a culture of innovation throughout an organization, an advantage that improves their innovation premium and spurs real growth. Drawing on his decades of research into collaborative innovation, Professor Furr teaches how organizations and leaders in any sector can apply these insights and tools to solve problems and create new opportunities.
Platform Strategy: Transforming from Product to Platform
Five of the world's most valuable businesses are platforms, and platform-based businesses consistently outperform traditional product-based business models. Yet most firms offer products and services without platforms. Drawing on his years of research into transformational models, Nathan Furr shares strategies for converting a product or service business into a platform model so companies can multiply the value of their resources. During his talks, workshops and advisory meetings, he explains why platforms offer non-platform firms a chance to become more efficient, agile and profitable, and he shares what it takes to make the leap.
Finding Opportunity in Uncertainty: An Interactive Workshop
Uncertainty may seem like a prevalent theme lately, but it is certainly not new. Change and disruption have always been part of our professional or personal lives. How we react to and reframe uncertainty determines how well we are able to navigate the unknown, move through changes and identify new opportunities – in any new circumstance.
"Every new possibility comes with uncertainty. Uncertainty has possibility in it," explains renowned INSEAD Professor and corporate advisor Nathan Furr, a global authority on leadership, strategy, digital transformation and disruptive innovation, and one of the world's foremost experts on managing uncertainty. During this interactive workshop, which can be scheduled as a half-day, full-day or two-day program, Furr teaches his holistic framework for developing uncertainty capability. Drawing from his latest book, "The Upside of Uncertainty: A Guide to Finding Possibility in the Unknown," which uncovers how some of the world's most skilled leaders and innovators successfully navigate the unknown, he teaches participants tools for reframing uncertainty so they are better able to move through and leverage change. He covers such areas as risk assessment (versus rolling the dice), change mindset, emotional hygiene, reality check, resilience, ambiguity tolerance, and how to prime, prepare and take action. Participants come away with tangible tools for finding opportunities in uncertainty, and a powerful ability to strategically navigate the unknown with courage and confidence.
Click here to see possible workshop formats: Creating Growth Through Innovation
Praise for "The Upside of Uncertainty"
"They help us develop the tools we need to survive and thrive in the face of uncertainty and adversity, to look it in the face and see possibility, a new way of doing things, and reinvention. Nathan and Susannah provide real-life tools and a good example for doing just that."
"The book is fundamentally upbeat about finding possibility in uncertainty and learning to deal with it rather than trying to control it."
"While the message is innovative, it is not new. Aristotle introduces his Nicomachean Ethics with a very similar idea. The major difference between the authors and Aristotle is that Nathan Furr and Susannah Harmon Furr provide us with a toolkit to achieve personal growth and success rather than provide a theoretical description of how such growth can occur."
"…a sophisticated yet accessible guide to turning uncertainty into a force for creativity, positive action and good."
"'The Upside of Uncertainty' is packed with insights into how we make life's most important decisions. It will most certainly change the trajectory of your career. It may even change your life."
"Uncertainty is the very lifeblood of entrepreneurship. Great entrepreneurs not only cope with that uncertainty, they thrive in it. 'The Upside of Uncertainty' should be required reading for anyone getting ready to dive into the unpredictable world of entrepreneurship."
"'The Upside of Uncertainty' beautifully demonstrates that uncertainty is the essence of life—an engine that drives us forward and that leads to opportunities. Nothing could be more important!"
"'The Upside of Uncertainty' is a vigorously optimistic book!"
"The next generation of great leaders must learn to embrace uncertainty and leverage it for themselves and their organizations. 'The Upside of Uncertainty' shows them the way."
"Having worked with world leaders, it is clear to me that mastery in the face of uncertainty separates the good from the great. 'The Upside of Uncertainty' is required for all who aspire to make an impact in today's world."
"Uncertainty is here to stay. 'The Upside of Uncertainty' will help you learn to take advantage of it instead of fear it."
Praise for "Innovation Capital"
"Innovation Capital shines a unique spotlight on a fundamental building block for achieving success in any entrepreneurial endeavor–cultivating a network of amazing mentors, advocates, and benefactors to help turn your ideas into reality."
"There's an adage in business that 'the best idea wins.' In truth, it's often the idea with the best champion–someone who can instill belief, rally support, and paint a vision for turning ideas into reality–that wins. Innovation Capital provides a fantastic blueprint for becoming an effective champion of ideas. It's full of valuable lessons from the companies and innovators who have lived them."
"This is an important book that should be read by anyone who aspires to lead an innovative organization. It clearly demystifies that path to gaining support for bold new ideas that will ultimately be game-changing."
"Innovation Capital is that special currency that can be exchanged for true transformation. It's what elevates great inventors into great innovation leaders. This book is a must-read for anyone leading their team through an innovation-inspired change and for startup innovators trying to make a success of their ideas."
"In this book, Jeff, Nathan, and Curtis present a compelling case for how leaders at every level can build and grow their innovation capital to turn new and creative ideas into reality. Whether you're just launching your career or you're an industry veteran, this is a must-read."
Praise for "Leading Transformation"
"Many leaders struggle to lead disruptive change. Leading Transformation provides new tools to overcome the old hurdles to success."
"Leading Transformation is the most original and thought-provoking book I've ever read on how to design and inspire organizational change. It shows how using proven tools from places I never expected–science fiction, comics, and rap music, for example–can fuel remarkable cultural and technological transformations. This is the rare business book that is fun to read, will make you think differently, and teach you new skills."
"Transformation starts with a visionary and compelling story. The authors perfectly explain why this is true."
"Leading Transformation is an absolute must-read. Science fiction, cartoons, neuroprototypes, and artifact trails are sure to become standard components of the strategist's toolkit."
"The many examples of how to leverage behavioral economics and applied neuroscience make this book one of the most important guides for navigating the accelerating changes affecting businesses today."
"A provocative and compelling book that convinced me the secret to behavior change often starts with counterintuitive storytelling."
"There has never been a more important time for organizations to prepare for the future, and this book is an indispensable guide for how to do it."