Learn More About George Westerman
Now that the pandemic has uprooted old ways of doing business, how do we rebuild and come back stronger?
Even before the crisis, digital transformation pioneer and MIT scholar George Westerman was teaching organizational leaders how to drive competitive advantage through technology and how to stay ahead of the digital curve. A rare kind of strategist whose experience as a researcher, academic and corporate leader uniquely positions him to speak the language of both senior executives and technology professionals, Westerman goes beyond helping decision makers understand what's happening in the digital space to showing them what to do about it – and how to prepare for what's ahead.
With nearly 20 years of experience in the MIT Sloan School of Management, Westerman is a practical visionary with a futurist's eye. Equal parts shepherd, bridge builder, storyteller and translator, he continually studies the transformations that new and emerging technologies will enable in organizations. He then identifies related leadership trends and develops clear, research-backed frameworks that help leaders use these innovations to their advantage.
"Technology changes quickly, but organizations change much more slowly," says Westerman. "Digital transformation is not a technology problem, it's a leadership problem. It's about changing the business. I'm a strategy guy. I help C-suite leaders figure out where they want to go and what technologies will get them there. I also help bridge conversations between business leaders and their IT teams."
Westerman has written three award-winning books, including the longtime bestseller "Leading Digital: Turning Technology Into Business Transformation" (Harvard Business Review Press). His courses at MIT have helped CEOs, COOs, CFOs and CIOs transform their organizations – and more recently he has been helping chief learning officers (CLOs) and talent managers reshape how they deliver skills for the times ahead.
"Going back better is doable. In fact, the old way wasn't that great to begin with. This is an opportunity." says Westerman. "Prior to the pandemic, we focused too much on the customer experience and not enough on the employee experience. The pandemic showed the difficulties of that approach. Giving your people the right tools, skills and culture is critical to success."
# # #
George Westerman is co-chair of the MIT Sloan CIO Leadership Awards, a member of the US Library of Congress Digital Strategy Roundtable, a Learning Strategy Advisor to the World Health Organization, and faculty director for three executive courses at MIT. As a senior lecturer with MIT Sloan, he conducts research and executive workshops on digital transformation and culture, helping leaders understand emerging trends and what to do about them. As principal research scientist for the MIT Jameel World Education Laboratory and Executive Director of the Global Opportunity Initiative, he is helping to reshape the nature of workforce learning around the world. A globally-recognized pioneer in digital transformation research, he has published papers in Harvard Business Review, Sloan Management Review, and other top journals. Prior to earning a doctorate from Harvard Business School, he gained more than 13 years of experience in product development and technology leadership roles.
George Westerman is available to advise your organization via virtual and in-person consulting meetings, interactive workshops and customized keynotes through the exclusive representation of Stern Speakers & Advisors, a division of Stern Strategy Group®.
George Westerman
was last modified:
March 3rd, 2023
by
Leading the Next Stage of Digital Transformation
Companies and researchers have been talking about digital transformation for many years. While not all organizations are good at it yet, most understand the key concepts. But, in leading digital transformation, much more is needed than just speaking the language or choosing and executing digital projects, says MIT researcher and digital transformation pioneer George Westerman. A new wave of capability and change is now emerging as critical to success for companies and individuals. Drawing on more than ten years of research and working closely with executives, Westerman shares his latest insights on how to prepare your company for long-term success in the digital economy.
Digital Transformation After the Pandemic
The COVID-19 pandemic has forced organizations to transform themselves almost overnight. It overturned long-held assumptions about how we work, where we work, and the tools we use to get work done. How do we ensure that we capture the best of what we've learned and keep the digital momentum going in the post-COVID-19 world so we come back far better than we were before? Drawing on more than a decade of research on digital transformation, as well as dozens of workshops with senior executive teams, MIT Professor George Westerman discusses what his research means now and provides guidance for leading in the new landscape.
Participants will leave this session understanding:
Why the spoils of the new world will go to those who are able to leave behind their pre-COVID-19 assumptions
What has changed about companies' efforts to transform their customer experience, operations, employee experiences and business models.
How organizations can frame their approach to digital mastery during an era of continuous technology and market innovation
Rethinking Assumptions About How Employees Work
As leaders prepare for the post-pandemic era, they must now consider what's possible and what's not. This means thinking about more than just technological or organizational capabilities, says MIT's digital transformation pioneer George Westerman. It means asking what's worth going after and what's not. At its heart, it will require a radical rethinking of the assumptions that drive managerial decisions. Nowhere is this more relevant than in our assumptions about how employees work. The great resignation and increasing unionization efforts are clear indicators that we can no longer assume employees will work the way leaders tell them to work. But it goes beyond that. Where should your company be located? How should you think about wages and standard employment rules? In this session based on his popular MIT Sloan Management Review article, "Rethinking Assumptions About How Employees Work," Westerman offers leaders key insights and strategies for managing people in the future.
Developing Strategy for New Customer Expectations
As leaders across the world develop strategy for a future being reshaped by a global pandemic, they need to rethink their fundamental assumptions about what customers want, says MIT researcher and digital transformation pioneer George Westerman. Many leaders assume that "customers want the human touch." Yet companies everywhere are learning what customers really want: personal service, even if it's not from a person. In this session, based on his MIT Sloan Management Review article, "Developing Strategy for New Customer Expectations," Westerman examines some key assumptions about what customers want, to help you and your colleagues get beyond traditional thinking that may prevent you from building the type of business that customers want from you now.
Digital Enough: Building a Digital-ready Culture in a Traditional Firm
Top executives often lament that "culture eats strategy for breakfast." But if you build the right culture, you can eat the lunch of your competitors. While it's tempting to try copying the culture of digital native companies such as Amazon, Facebook and Google, it's tough to do when you can't hire, fire, pay, or manage in the same way that those companies do. Fortunately, MIT Professor George Westerman's research with more than 500 companies shows that traditional companies can build a digital-enough culture that can thrive. You can get the speed and innovativeness you need while preserving the best of what has made you strong. In this session, he examines the values and practices that can help you win in today's fast-moving, digitally powered markets.
Participants will leave this session understanding:
What's wrong with just trying to copy the cultures of digital darlings like Google and Amazon
The key values and practices of digital-ready culture for traditional firms
What to start, keep, and reorient to build a digital ready culture
Numerous case studies and examples to help you make it happen
Transformer CLO: The Critical New Role of the Chief Learning Officer
In today's fast-changing business environment, the continual development of employees is essential. That's leading to a new and more powerful role for chief learning officers. They're not just trainers anymore; they're transformers who are reshaping organizational capabilities and culture. They're transforming learning goals, shifting the focus from the development of skills to the development of mindsets and capabilities. They're transforming learning methods, making them more experiential and immediate. And they're transforming learning departments, making them leaner, more agile and more strategic. Drawing from his widely recognized January 2020 Harvard Business Review article, "The Transformer CLO," MIT Professor George Westerman outlines the critical new role today's chief learning officers can play in driving organizational transformation. This role is not only important but essential for driving growth.
Leading Digital: Transforming Your Organization with New Technologies
Fueled by mobility, analytics, social media, cloud computing and embedded devices, companies in every industry are mapping their way through the digital universe. Yet some firms are far outpacing others in their ability to drive new value from digital technology. Why? Drawing from his book, "Leading Digital: Turning Technology Into Business Transformation" and numerous follow-up studies, MIT Professor George Westerman shows leaders how to effectively transform their businesses – customer engagement, operations, employee experience, and business models — to continuously create new value from technology.  Highlighting case studies that show how Digital Masters successfully earned digital advantage, Westerman help leaders at all levels develop the skills they need to drive digital transformation in their organizations.
IT is From Venus, Non-IT is from Mars: Bridging the Communication Gap
In many companies, the relationship between business leaders and IT departments is like a troubled marriage: they share commitment but lack good communication. Unable to find common ground and a shared vocabulary, they may find the relationship tense and unproductive. Decision-making is slower and more difficult than it should be. IT solutions seem more expensive and complex than necessary. But it doesn't have to be this way, believes MIT Professor George Westerman. Like any strong relationship, the key is transparent communication about what really matters. This talk focuses on four common areas of miscommunication in the IT/non-IT relationship – establishing trust, making better investment decisions, creating value and exploiting the power of technology – and provides tools for creating better communication and understanding so common goals can be reached.
IT for the Non-IT Executive
For nearly 20 years, George Westerman's MIT Sloan executive education course on the non-IT executive has drawn business leaders from around the world who want to improve the way their IT units and CIOs deliver for the company. They learn frameworks and just enough about technology to allow them to make better, more informed decisions.  In this presentation, Westerman condenses two full days of executive education into the essential elements needed to improve the way executives interact with their IT staff so, together, they can deliver for the business.
Making Strategic Sense of Digital Risk
IT Risk has been a board level topic for more than a decade, but few people even know how to talk about it. The rapid move to technology-enabled everything in COVID times has increased the need for leaders to include digital risk in conversations and decision-making processes. MIT Professor George Westerman's research shows that carefully managing digital risk not only results in fewer incidents, but greater efficiencies and stronger IT/business relationships. He starts by helping leaders define a common language for talking about key digital risks and the value of risk management activities. This shared understanding enables better decisions about risk and technology management in general. Using insights from three of his award-winning books and nearly 20 years of research on digital risk and leadership topics, Westerman teaches leaders how to take charge of the risk conversation, comfortably incorporate risk into digital transformation decisions, and transform risk management from a necessary cost into a new source of agility and value.
The Future: Invest in Technologies with a Long Shelf Life
In the last 10 years, MIT Professor George Westerman and his research team have seen digital transformation grow increasingly complex, with a new wave of technological and competitive possibilities arriving before many companies mastered the first. Advances in a host of technologies, such as the internet of things, artificial intelligence, virtual and augmented reality and 5G, have opened up new avenues for value creation. Leaders now recognize the need for — and the possibility of — truly transforming the fundamentals of how they do business. They understand they must move away from disconnected systems toward full integration. And before investing, they need to think about the expected shelf-life of new technologies, which are likely to be obsolete in five or 10 years. With a sharp eye on the past, present and future, Westerman is uniquely positioned to guide leaders through the process of digitally preparing their company for the future. In this presentation, he shares insights on what technologies are on the horizon and where and why it makes sense to invest now versus later.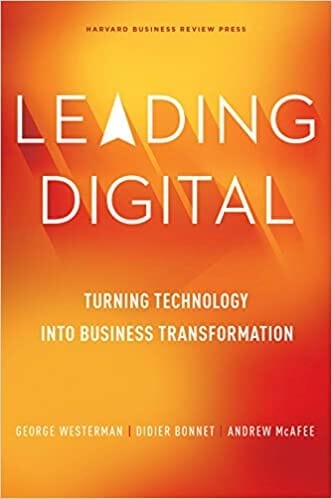 (Harvard Business Review Press, October 2014)
(Harvard Business Press, October 2009)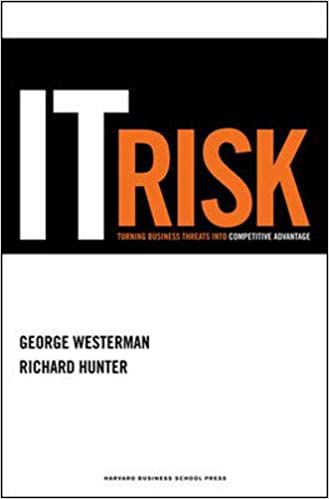 (Harvard Business Review, August 2007)
The Future of Work in the Covid-19 Era
For decades, automation and technology innovation have changed the mix of skills businesses require. The Covid-19 crisis has now created a discontinuity in these trends. As businesses reopen, they will be different from the past – both in the work they do and the skills their workers need. The "future of work" conversation that has been taking place in recent years has much more urgency now. How will jobs change as we return to "normal"? Which skills and jobs will grow or shrink in demand? What does this mean for workers who will need to learn new skills to cope with these changes? How do we reskill and upskill in ways that meet the needs of employers and employees, and how quickly can we do that? In this hands-on workshop, MIT Professor George Westerman works closely with participants to help them understand how the pandemic has changed the nature of and demand for certain skills and makes projections about how these changes will affect their company's future.
---
Transforming IT From Struggle to Strategic Asset
In too many companies, IT is seen as a black hole. Money time and attention go into it, and little ever gets out.  But MIT Professor George Westerman's nearly 20 years studying IT, including an award-winning book on the topic, shows that there is a way to fix this problem. Whether you're inside or outside of IT, you can take specific steps to help your IT leaders communicate better, deliver better, and provide continuous strategic value to your company. Drawing on frameworks from his long-running course Essential IT for Non-IT Executives, and numerous examples from co-chairing the MIT Sloan CIO Leadership Awards, Westerman will help you turn your IT unit into the strategic asset you need it to be. This workshop can work successfully for IT leaders, or, even better, non-IT leaders in collaboration with their IT counterparts.
---
Building Capabilities and Culture for Digital Transformation
MIT Professor George Westerman and his collaborators have been studying digital transformation for more than a decade – from before it was a term anyone used. During that time, they have continually provided useful research-based frameworks and examples to help leaders get a handle on digital transformation – what it is, what capabilities they need, and what it can mean for the future of their companies. In this workshop, Westerman will help you diagnose your digital transformation capabilities and identify strategies to become a digital master. Using numerous examples, he'll show you where to look for opportunities and how to build a culture that can beat digital startups. This workshop can be tailored for board level, top management team and middle management, depending on where you want to start driving digital transformation in your company.