Learn More About Michelle R. Weise
A quickly changing workforce made up of adults living and working longer and young people seeking secure jobs is prompting employers and learning providers to rethink their hiring and training models. At the center of these developments is Dr. Michelle Weise, founder of Rise and Design and a leading expert on learning, longevity and the future of work.
Previously the Vice Chancellor of Strategy and Innovation at National University System and an entrepreneur-in-residence and senior advisor at Imaginable Futures, Weise's work focuses on the deep structural changes and restorative education and workforce solutions we need to support, specifically for our Black and Brown communities. Through research, keynotes and advisory roles, she helps businesses, educational institutions and policy makers prepare for a new generation of workers.
Weise – who co-authored the book "Hire Education: Mastery, Modularity and the Workforce Revolution" (2014) with the late Clayton Christensen – has advised multiple commissions including Harvard University's Task Force on Skills and Employability, Massachusetts Governor Charlie Baker's Commission on Lifelong Learning and Digital Innovation, and the Academy of Arts and Sciences' Commission on the Future of Undergraduate Education.
To help employers and employees better prepare for the future of work, Weise has been analyzing three distinct areas that affect workforce longevity and economic growth: education systems, employer hiring models, and employee skill sets. Her ongoing research shows that organizations willing to invest in retooling their existing talent pipeline reap significant returns. Part of the process would involve letting go of degree requirements and instead leveraging the language of skills so a wider array of underrepresented workers and mature adults can be part of a more inclusive workforce that also serves the bottom line.
"In our work, we've seen examples where an employee with skills that could have been easily retooled for another role within a company was laid off because the management team didn't have a strong enough grasp of the capabilities and hidden skills of their workforce," says Weise. "This is costly and doesn't serve the employer or the employee."
According to Weise, who was named to the Thinkers50 Radar Class of 2021 and was shortlisted for the Talent Award, the future of work will demand a new kind of employee who will have to continuously return to learning to keep up with a rapidly evolving economy. This means adopting new frameworks now and "putting some teeth" into the concept of lifelong learning, a decades-old idea that has been good in theory but slow to catch fire. As a featured commentator in this fascinating 2021 PBS documentary on the future of work, she further elaborates.
In addition to benefiting employers and workers, Weise's new model creates distinct revenue-generating opportunities for learning providers ready to rethink their programs and build precision education pathways to real-world opportunities – versus more generalist programs that may not result in a job after graduation.
"The skills that matter most now and into the future are 'human' skills that can't be performed by machines," explains Weise. Her research on human + technical skills illuminates the way to help learners and learning providers understand, develop, and translate those skills into the language of the labor market.
A former Fulbright Scholar and senior fellow with the Clayton Christensen Institute for Disruptive Innovation, Weise's research starts with a learner-centered approach focused on relieving some of the pain points experienced by new consumers of education and helping them overcome the obstacles they face when trying to advance. With an estimated 40 million people poised to age out of the workforce and younger workers looking for ways to match their skill sets with opportunities, Weise is leading the creation of a new ecosystem that connects learners to more targeted educational experiences that fit the needs of employers.
Weise will outline this new ecosystem model and other forward-thinking solutions in her book "Long Life Learning: Preparing for Jobs That Don't Even Exist Yet" (2020). Her presentations give leaders a "sneak peek" into a revolutionary new way of doing business that will appeal to a wide range of stakeholders in a variety of sectors.
###
Michelle Weise's voice has been featured in all major education publications, including The Chronicle of Higher Education, EdSurge and Inside Higher Ed, as well as top-tier business outlets such as The Economist, The Wall Street Journal, Harvard Business Review and Bloomberg BusinessWeek. Weise also serves as a senior advisor to Entangled Solutions.
Before joining Imaginable Futures, Dr. Weise was the chief innovation officer at Strada Education Network's Institute for the Future of Work. Prior to that, she was chief innovation officer at Southern New Hampshire University and designed and led the Sandbox ColLABorative, an innovation lab and research consultancy. She also served as vice president of academic affairs for Fidelis Education. She has held several instructional positions, serving as a professor at Skidmore College and an instructor at Stanford University. A former Fulbright Scholar, Weise is a graduate of Harvard University, and earned her master's and doctorate degrees from Stanford University.
Michelle Weise is available to advise your organization via virtual and in-person consulting meetings, interactive workshops and customized keynotes through the exclusive representation of Stern Speakers & Advisors, a division of Stern Strategy Group®.
Michelle R. Weise
was last modified:
October 31st, 2022
by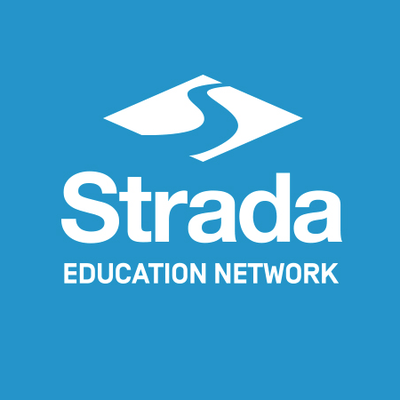 (Strada Institute for the Future of Work, December 2019)
"Michelle's presentation was one of the best received of our conference. Her new book "Hire Education; Mastery, Modularization, and the Workforce Revolution is available on the Clayton Christensen website and we gave a copy of it to each participant… Her talk incited much discussion among our consortium members."
"On behalf of the entire Distance Teaching and Learning Conference staff, thank you [Michelle] for delivering the opening address during this year's conference. Your presentation was exceptional and truly enhanced conference-goers' experiences. Your enthusiasm captured everyone's attention. The room was filled with great energy and curiosity."
"Michelle Weise has a knack for distilling the complexities of education, labor, and policy into an integrated approach to building a more hopeful future of work. Weise skillfully links the individual stories of working-age adults to the underlying patterns of dysfunction in the U.S. labor market. In Long-life Learning, Weise shows that the future of work is here, and that we need to act now to construct a learning-to-earning system that works for everyone."
"Michelle makes a brilliant case not just for the necessity of adults investing in learning throughout their lives, but also for the creation of a new system that systematically supports them across their lives as they do so. This book begins to lay out the puzzle pieces of what that new system should look like."
"In 'Long Life Learning,' Michelle Weise articulates the critical need for adults to access an ever-evolving menu of learning and workforce skills development to remain relevant in the future economy and a 100-year work life."
"A prescient exploration of higher education's coming shift from 'all you can eat in one sitting' to 'what you need when you need it' by one of the most creative and respected thinkers in the field."
"Without hand-wringing about the rise of automation, or finger-pointing at our current systems of education and employment, Long Life Learning advances a vision of the future that puts the needs of workers at the center. Recasting us all as 'working learners,' Michelle Weise illustrates not just the value of repeated returns to learning, but the critical importance of seamlessly interweaving education and work throughout our careers."
"Weise brings sky-high projections about the future of work down to earth with forward-looking and actionable steps to advance career-focused learning and training. Her examination of higher education goes beyond the usual calls for change to demonstrate how burgeoning innovations are laying the foundation of a learning ecosystem of the future—flexible enough for all people—to move consistently in and out of learning and work."
"By examining economic trends, innovations in education and hiring, and the lived experiences of working learners, Weise reveals the shortcomings of our fragmented education and workforce systems and challenges us to reimagine the future of learning. Weise demonstrates how and why we must all become working learners, and presents a clear, optimistic vision for a new learning ecosystem in which we can all take part."
"'Long Life Learning' is a lifeboat for those of us swimming in the sea of confusing—and often contradicting—narratives about the future of learning, working, and living. Throughout, Michelle brings thoughtful and diverse evidence to bear on a host of pressing challenges facing not just schools but all of society and offers a deeply integrative set of insights from her years as a student of disruptive innovation to chart a better way forward—robots and all."