When it comes to practitioners with deep executive experience, it's hard to argue with the resume of Nigel Travis.
Chairman of Abercrombie & Fitch and senior advisor to Blackstone, Travis previously served as CEO of two iconic brands: Dunkin' Brands and Papa John's. He also held the position of SVP, Human Resources at Burger King, and he's currently the chairman and co-owner of the London-based soccer team he grew up supporting, Leyton Orient Football Club.
To his leadership methodology, rather than a strictly sales-focused background, Travis brings a positive, people-focused management ethos from his human resources background. As a leader, he explains how organizations that encourage employees from across the hierarchy to communicate freely, challenge leadership when needed, and build bonds of trust and cooperation fare better during economic uncertainty and throughout digital transformation initiatives.

"I devoted 20 years of my life to becoming the best HR professional I could be," reminisces Travis. "I came to realize that the idea of 'tolerance' of differences was hardly enough — to get the range of views we wanted for a challenge culture, we first had to ensure that everybody would be included in the conversation."
Anticipate the Future Through Technology and Challenge Culture
Travis has been at the forefront of multiple successful digital transformations in his career, including being at the helm of Papa John's when it became the first national pizza chain to capitalize on digital pizza ordering. At Dunkin', the focus on maximizing speed and simplicity was a major contributor to Dunkin' Brands' $11.3 billion valuation in its December 2020 sale to Inspire Brands, a transaction that followed the company's successful 2011 IPO that saw the brand valued at $2.4 billion. With a keen eye toward the high potential uses of technology and AI in retail, Travis sits on tech boards, including Brightloom, a Starbucks-backed software startup that leverages customer data to personalize messaging and drive brand loyalty.
While many may feel their organization stifles internal dialogue, the idea that successful organizations must have a culture where anyone can speak up became the basis of Travis' 2018 bestseller, "The Challenge Culture: Why the Most Successful Organizations Run on Pushback" (PublicAffairs). In it, he describes how the key to breaking down a culture of fear and confrontation is building an inclusive environment that encourages civil dissent.
Encouraging employees to speak up can also prepare an organization for coming challenges. Travis points to the demise of Blockbuster, where he served as COO until 2004, as an example of why it's vital for executives to allow their teams to be able to challenge the status quo.
"We studied Netflix passively. We sat there and watched it – you can't do that," he explains to Chief Executive. "The challenge culture is actually a very simple concept. Essentially, it's encouraging people in organizations to challenge from all angles or, more specifically, to encourage pushback—in a very civil way. The benefit of all this is to get greater buy-in and hopefully better solutions and, at the same time, create a culture that people like working in."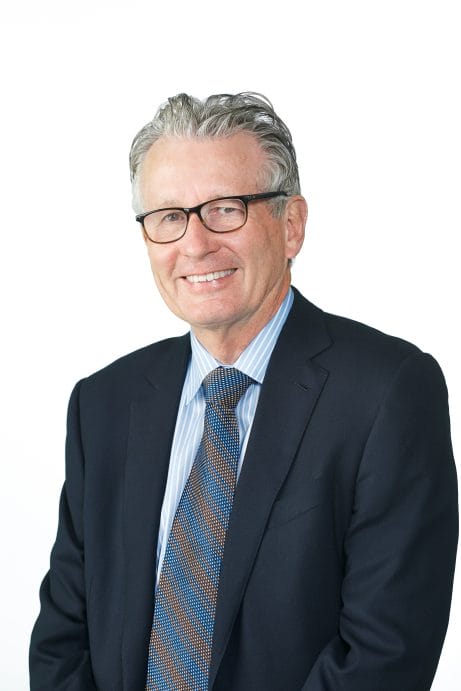 In a time of widening gaps between upper management and front-line workers that has led to staffing crises like the Great Resignation and the recent "quiet quitting" phenomenon, Travis has consistently been an advocate for regular communication within the workforce, down to an individual level which, he says, is surprisingly uncommon in the retail world.
"I'm always shocked how managers and executives don't go out and visit the stores as much as they should," he points out. "Leaders shouldn't just communicate with groups, they should communicate with individuals as well. You have to engage people in a way they haven't been engaged before. That means more regular meetings and more regular visits."
He's taken the same approach with his football team, implementing a hierarchy-less approach. "We have regular staff meetings that include the players," he explains, illustrating that the people-management of business and sports aren't all that different.
A Proven Positive Engagement and Digital Transformation Leader
With a career spanning executive roles in human resources, food service, retail, sports and more, Travis has a track record of successfully managing billion-dollar brands that few others can match. His open innovation, positive engagement, culture-building has helped iconic brands both survive and thrive through challenging times by making businesses operationally resilient, future-forward places where people want to work.
"Organizations must follow through with the implementation of culture," he emphasizes. "The pandemic has underscored the importance of engagement and positive culture, but too many companies meander through without any kind of focus on culture. I'm a great believer in learning from others, and that can only be accomplished when people know they can speak up safely."
---
Allowing all to speak up in an organization is a vital step to forging a path of success. Stern Strategy Group connects you with renowned thought leaders whose insights, strategies and management frameworks help organizations fuel growth and disruptive innovation to better compete in a constantly changing world. Let us arrange for these esteemed experts to advise your organization via virtual and in-person consulting sessions, workshops and keynotes.
Cultivate Exceptional Teams Built on Open Communication and Challenge Culture
was last modified:
September 20th, 2023
by