The success of any organization is inextricably tied to the quality of its leadership. In her work identifying and shaping great leaders, Jennifer Petriglieri, associate professor of organisational behaviour at INSEAD, takes a humanistic approach, drawing on scientific research and evidence-based methodologies like psychological safety that improve leadership at every level of an organization.
An award-winning researcher, educator, author and behavioral scientist, Petriglieri helps organizations address a wide range of leadership challenges, from crisis management and gender balance issues to helping leaders understand the psychological workings of team members and group dynamics, so they can optimize performance and foster a more innovative culture in the workplace.
From senior executives to "high potentials" being groomed for the C-suite, she improves the effectiveness of leaders by paying close attention to the dynamics around individual life stories and group memberships, leadership styles and how people make decisions.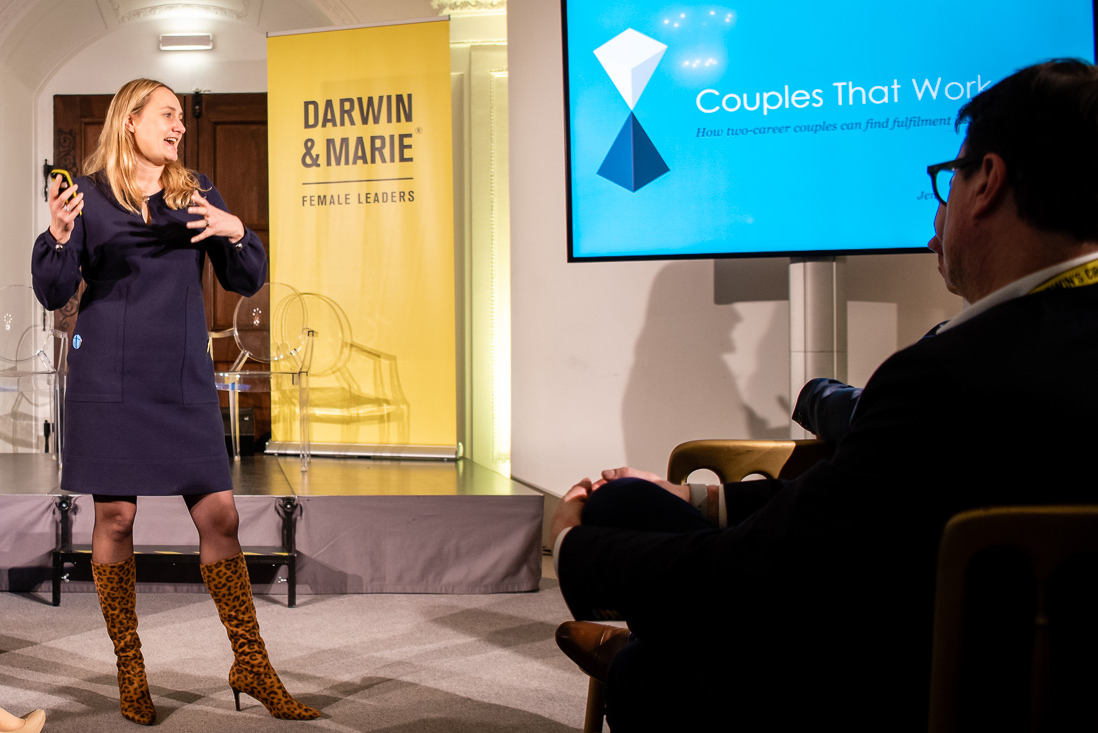 "Great leaders are people who can really understand what's happening psychologically on a group level and use that understanding to move the needle," says Petriglieri. "That means being attentive to human dynamics, not just the hard numbers."
Petriglieri's research investigates how individuals craft and sustain their personal and professional identities, especially in situations where uncertainty or "threats" exist. Her approach to helping leaders deal with crisis seeks to build a sense of psychological safety so people can be more productive.
Individual Stories Affect Workplace Performance and Satisfaction
When helping organizations address gender issues, Petriglieri plays a dual role as an advisor to executives interested in creating more inclusive workplace cultures and to women trying to break through barriers to leadership roles. Her proprietary Systemic Web of Challenges framework shows women how to carve out their goals and successfully advance their careers.
Her focus on the role of women in the workplace and the challenges inherent in dual-career marriages led to the publishing of Petriglieri's highly praised 2019 book, "Couples That Work: How Dual-Career Couples Can Thrive in Love and Work" (Harvard Business Review Press). Her related presentations and workshops on this topic offer employees at all levels useful insights and tools for successfully integrating their career and personal journeys.
"Most leaders focus on individuals and not the human connections among them," says Petriglieri. "Humanistic leaders understand and leverage group connections to create a productive work environment made up of employees who are happier at work and after hours."
Praise for "Couples That Work"
"In her illuminating debut, Petriglieri, professor of Organizational Behavior at European graduate school INSEAD, lucidly analyzes the phases of contentment and consternation that professional couples experience. This helpful work's strength lies in the clarity of Petriglieri's observations and her closeness to the couples she describes. Petriglieri's guidance will provide readers with practical strategies for establishing a healthy, supportive, and flexible bond with their partner." — Publisher's Weekly
"Jennifer Petriglieri hasn't just spent five years carefully studying the challenges of juggling two careers; she's lived them personally. In this book she shares what she's learned about how dual-career couples can not only survive but also thrive." — Adam Grant, New York Times bestselling author, "Originals" and "Give and Take;" host, TED WorkLife Podcast
"Jennifer Petriglieri provides an elegantly simple yet profoundly insightful road map to the predictable transitions all couples traverse. Through her in-depth research and engrossing stories of couples of all ages, she reveals how each transition can be understood and embraced, leading to a more meaningful relationship and career — for both parties. It's a definite must-read for any dual-career couple." — Herminia Ibarra, Professor of Organizational Behavior, London Business School; author, "Act Like a Leader, Think Like a Leader"
"Jennifer Petriglieri offers practical, executable tasks and conversational prompts to help couples navigate challenging transitions and renegotiate a shared path as their lives and careers evolve over time. An inspirational read for anyone who is part of a dual-career couple." — Whitney Johnson, author, "Disrupt Yourself" and "Build an A-Team"
"Jennifer Petriglieri's insightful new book is an inspiring read for those trying to manage the many challenges that arise over the course of their professional lives. With extensive research, she explores the deeper dynamics of careers and relationships and offers wise advice and a hands-on approach for couples who want to help each other thrive at work and in their relationships." — Terri Kelly, former CEO, W. L. Gore & Associates
"Through vivid life stories, eye-opening research, and insightful analysis, Jennifer Petriglieri shows dual-career couples how to navigate their path at any life stage. 'Couples That Work' is a must-read for any couple committed to their relationship and to their careers." — Francesca Gino, Tandon Family Professor of Business Administration, Harvard Business School; bestselling author, "Rebel Talent"
Promoting Psychological Safety in the Workplace is Essential
was last modified:
March 13th, 2023
by