As spending on digital marketing in the U.S. continues to explode – from 2% to 50% in the last two decades – and the definition of omnichannel marketing continues to evolve, so does the skillset marketers must have to drive growth.
According to omnichannel marketing pioneer Jim Lecinski (luh-ZIN-skee), clinical associate professor of marketing at Northwestern University's Kellogg School of Management MBA program, which is consistently ranked as the world's #1 MBA program in marketing, organizations must have robust in-house digital marketing training programs to compete in today's increasingly demanding omnichannel ecosystem.
"The purpose of marketing is to drive profitable, incremental growth," explains Lecinski, winner of the Kellogg School of Management's 2022 Outstanding Professor of the Year award. "To accomplish that, it's vital to be able to use the latest technology to connect with and better satisfy customers down to an individual level."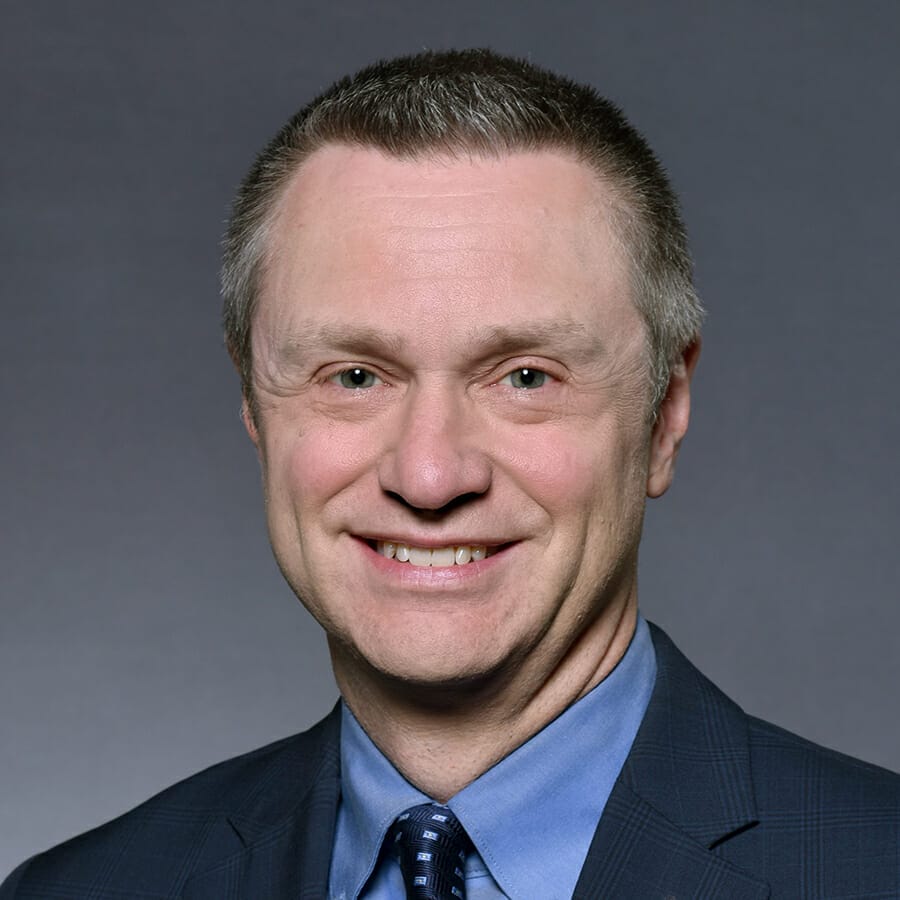 Utilizing the Modern Digital Marketing Playbook
Sparked by a desire to understand what makes decision-makers tick – both the conscious and subconscious needs of everyone from consumers to B2B buyers – Lecinski became a digital marketing trailblazer. A member of the team that built one of Procter & Gamble's first consumer websites, he joined Google in 2006, becoming the tech giant's Vice President of U.S. Sales & Service. While at Google, Lecinski wrote the bestseller, "Winning the Zero Moment of Truth" (Vook, Inc, June 2011), an indispensable playbook for marketers who are looking to understand and leverage the digital landscape to capture consumers' attention and influence their decision-making process.
Having sold over 300,000 copies, the book serves as a comprehensive guide for marketing and sales leaders to harness the Zero Moment of Truth (ZMOT) – the critical moment when a potential customer first encounters a product or service online and begins their research. In it, Lecinski draws on real-world examples and practical strategies, empowering marketers to optimize their digital presence and connect with consumers in meaningful ways, ultimately driving sales and business growth.
"Part of the challenge of marketing is that it keeps changing," explains Lecinski, who designed Google's global marketing training program. "Previously, there wasn't a framework for digital marketing strategies. This book filled that gap in the industry where many marketers were just randomly experimenting, and changed how people think about digital marketing."
Artificial Intelligence's Transformative Impact on Marketing
As technology evolves, marketing strategies have to change as well. With artificial intelligence (AI) and machine learning now at the forefront of the public consciousness, Lecinski literally wrote the book on how organizations can leverage AI to supercharge marketing campaigns with his award-winning co-authored playbook, "The AI Marketing Canvas: A Five Stage Roadmap to Implementing Artificial Intelligence in Marketing" (2021).
A practical guide for how marketers should be thinking about AI and machine learning that was named a top AI book and a top business book of 2022, it includes real-world examples of companies, including Starbucks and Coca-Cola, that are successfully leveraging AI in marketing. It also offers a step-by-step framework for making AI a vital part of the organizational marketing toolkit. To keep up with today's competition, Lecinski says it's vital to truly understand AI's power and potential.
"It's no longer optional to be fluent in the language of AI marketing," explains Lecinski, winner of Kellogg's 2020-2021 Sidney J. Levy Teaching Award. "You need to know the difference between AI, machine learning, deep learning and neural nets, for example. If everyone on your marketing team does not know that today, you're already behind the competition."
Balance All Aspects of Digital Marketing For Exceptional Campaigns
Lecinski is an expert in recognizing and analyzing patterns in the marketing industry which he is then able to explain in clear, concise ways to students and business executives alike. As more and more businesses and brands adopt various omnichannel marketing techniques, he also keeps a keen eye on potential bumps along the way like privacy and ethics issues, which he discusses extensively in "The AI Marketing Canvas."
"You have to be able to deliver the right message to the right person at the right time," Lecinski explains. "But we also have to think about how to balance the customer experience with privacy, legislation and even different cultural norms."
By harnessing the power of artificial intelligence within an omnichannel digital marketing strategy, Jim Lecinski empowers leaders to unlock in-house capabilities that will optimize efficiency, drive effectiveness and propel your organization's competitive advantage to new heights.  
---
Embracing cutting-edge digital marketing strategies in today's AI-enhanced world is key to driving organizational growth and staying ahead of the curve. Stern Strategy Group connects you with renowned thought leaders whose insights, strategies and management frameworks help organizations fuel growth and disruptive innovation to better compete in a constantly changing world. Let us arrange for these esteemed experts to advise your organization via virtual and in-person consulting sessions, workshops and keynotes.
The Future of Digital Marketing is Here: AI Tactics for an Omnichannel World
was last modified:
November 13th, 2023
by