What does it take to be an innovative and successful leader today?
As organizations navigate sustained workforce disruption, they may find their well-intentioned diversity and inclusion efforts aren't generating the cohesive environment they envisioned. As workplace culture increasingly becomes a deciding factor for talented jobseekers, the savvy executive will move away from metrics-based goals that don't drive change to robust and innovative approaches that make meaningful progress for all. According to award-winning strategist and business journalist Ruchika Tulshyan (Roo-CHEEK-ah Tool-SHE-yan), inclusion is the most important leadership trait today. It's not inborn, but the good news is – it can be learned.
As the CEO and founder of Candour, which works with organizations to create diverse teams and inclusive cultures, Tulshyan is answering the tough questions leaders have about the inclusion best practices for generating innovation, growth, better teamwork and trust. As she writes in the bestselling "Inclusion on Purpose: An Intersectional Approach to Creating a Culture of Belonging at Work" (MIT Press, March 2022), a culture of belonging doesn't just happen; we have to work at it. Informed by cutting-edge leadership research, a passion for storytelling, and her own experiences as a global citizen who has lived in four countries, she focuses directly on the lived workplace experience of women of color as the lens through which DEI should be approached.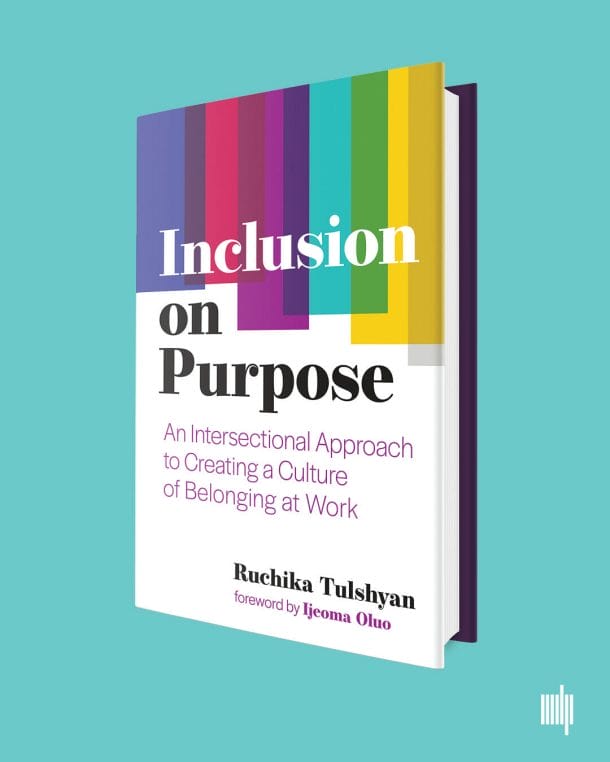 "Without inclusion at the forefront of a leader's agenda, I don't believe a leader can be effective. Leaders must develop curiosity, empathy and diversity to take their leadership skills to the next level," explains Tulshyan. "By creating an environment that fosters a variety of leadership styles and in which diverse racial, ethnic, and gender identities are seen as just as professional as the current model, everyone, but especially women of color, can achieve their full potential."
As Tulshyan points out in her paradigm-shifting article, "Stop Telling Women They Have Imposter Syndrome," biased practices and outdated standards of professionalism across institutions routinely stymie the ability of individuals from underrepresented groups to truly thrive. Her first book, "The Diversity Advantage: Fixing Gender Inequality In The Workplace" (2016), proposes that gender imbalance is a systemic problem in workplaces that's often put on women to resolve themselves. Her insights and case studies from global leaders on attracting, retaining and promoting women makes inclusion a priority for everyone in an organization. In her easily implemented, clear and actionable frameworks, she puts empathy at the forefront, asking leaders to think about how marginalized individuals must consider the way their identities impact how they are perceived, and provides a path to motivating, influencing and advancing these individuals to excellence. To create that future, Tulshyan proposes, "We have to build our inclusion mindset to the point it is so strong in ourselves that we become acutely aware when we observe or even perpetuate biased behavior. Only by identifying and naming it, can we begin to change it." She further invites leaders to consider their privilege when interacting with others, while inviting feedback and avoiding defensive responses in order to model a growth mindset for their entire organization.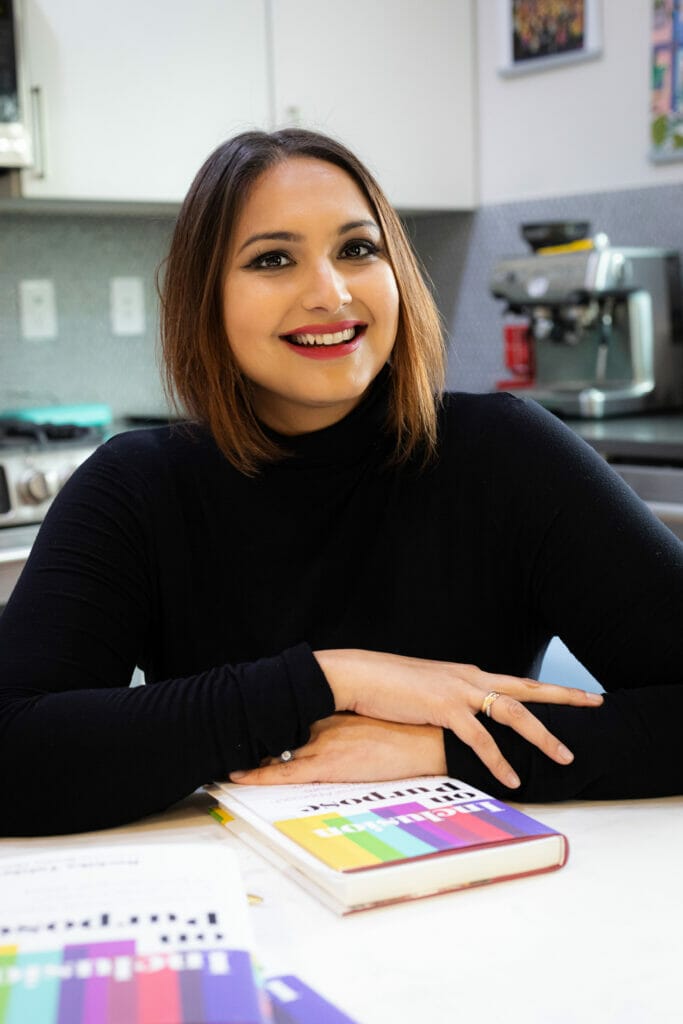 She again asks leaders to consider their privilege when interacting with others on her second appearance on thought leader Brené Brown's Dare to Lead podcast. Called "transformative" by Brown, Tulshyan suggests leaders invite feedback and avoid defensive responses to model a growth mindset for their entire organization. Emphasizing that psychological safety is a key element of the most innovative institutions, Tulshyan shows leaders how to purposefully create an environment for everyone, not just those in the dominant groups of power and privilege.
"The very nature of innovation requires employees to suggest half-formed ideas, take risks or propose solutions that may not have data to inform them," she explains. "And that can happen only in an environment in which all employees, regardless of identity, feel secure and safe."
By recognizing that many DEI programs start with good advice and then often fail to deliver, Tulshyan's frameworks introduce leaders to the transition from intention to impact. Encouraging leaders to understand that this goal is within reach, Tulshyan offers a system that makes everyone in a community a stakeholder with an equal opportunity to succeed.
Ruchika Tulshyan is available to advise your organization via virtual and in-person consulting meetings, interactive workshops and customized keynotes through the exclusive representation of Stern Speakers & Advisors, a division of Stern Strategy Group®.

Praise for "Inclusion on Purpose"
"By centering women of color, workplaces can begin to tangibly accomplish meaningful inclusion for all. Luckily for us, Tulshyan has written this guidebook to help us get started." — Ms. Magazine
"As a woman of color and an executive, I know firsthand how important it is for companies to create opportunities for women of color to lead. 'Inclusion on Purpose' shows how to build an inclusive workplace and culture through storytelling and practical frameworks. Whether you are a manager or you want to become one, this book is essential reading!" — Reema Batnagar, VP People, Pixar Animation Studios
"Inclusion, diversity, and representation in the workplace have been hotly discussed topics over the past two years, which, to start, is long overdue. That said, it isn't enough just to talk about these issues—they require active and persistent work to make any kind of lasting, positive change. Ruchika Tulshyan, CEO of consulting firm Candour, debunks a number of recent workplace self-help theories (like "leaning in" or establishing a "level playing field" or hiring someone because they fit within the preexisting office culture), while offering a guide to dismantling workplace bias, with a focus on the experience of women of color, who are subject to both gender and racial biases." — Fortune
"By reading Tulshyan's book, leaders will recognize the importance of seeing others for who they are and will begin to appreciate what they experience. Her hope is that they will be persuaded to stop implementing DEI policies that imagine each stakeholder as a potential 'I.' Rather, they will begin to see each member of the organization according to their own unique identity. Organizations will be better for it." — Forbes
"In 'Inclusion on Purpose,' the DEI consultant Ruchika Tulshyan notes that real progress requires not just empathy but proactive, ongoing effort. She offers six strategies for turning empathy into action—be uncomfortable, reflect on what you don't know, invite feedback, limit defensiveness, grow from your mistakes, and expect change to take time—and encourages readers to examine how policies or assumptions that seem "normal" can cause unintended harm. For example, she describes a workplace where social events always included alcohol, thus excluding employees whose religion, culture, or health kept them from drinking. Tulshyan recommends acknowledging such mistakes, identifying the biases that may have driven them, and working to do better." — Harvard Business Review
"Tulshyan explores how leaders and organizations can meaningfully foster diversity, equity and inclusion by taking action to address and prevent workplace bias, while centering on the workplace experience of women of color, who are subject to both gender and racial bias." — Publishers Weekly
"With this important book, Tulshyan shows us how we can make progress toward inclusion and diversity—and we must start now." — Porchlight Book Company
---
Leaders who create an environment that fosters a variety of leadership styles and in which diverse racial, ethnic, and gender identities are fully included, everyone, but especially women of color, can achieve their full potential. Stern connects you with renowned thought leaders whose insights, strategies and management frameworks help organizations fuel growth and disruptive innovation to better compete in a constantly changing world. Let us arrange for these esteemed experts to advise your organization via virtual and in-person consulting sessions, workshops and keynotes.
The Purposeful Inclusion Principles Every Leader Needs to Put into Practice
was last modified:
September 13th, 2022
by