Learn More About Lisa Mosconi
In a knowledge economy, brainpower has value. And like other assets, it's worth protecting. Yet, the topic of brain health rarely comes up in board rooms, corporate meetings or even around the dinner table.
World-renowned clinical neuroscientist, neuro-nutritionist and New York Times bestselling author Lisa Mosconi, PhD, has been slowly changing that by teaching the science behind brain health to organizations, communities and scientific peers.
In her popular bestselling 2018 book "Brain Food: The Surprising Science of Eating for Cognitive Power" (Avery/Penguin Random House), Dr. Mosconi explains the connection between diet and cognitive function. Drawing from her extensive knowledge of neuroscience, as well as her many years studying Alzheimer's, the book sought to change the way people eat as an essential aspect of brain health, brain aging and overall well-being. Her latest research points to how certain foods may even help reduce the risk of getting COVID-19.
Dr. Mosconi's newest book "The XX Brain" (Penguin Random House, March 2020) – which became an instant New York Times bestseller – highlights the differences between male and female brains, particularly as they relate to the risk of developing dementia and Alzheimer's.
"In the past, the female brain received astonishingly little attention and was rarely studied by medical researchers, resulting in a wealth of misinformation about women's health," says Dr. Mosconi. "Until recently, medical research focused on 'bikini medicine,' assuming women are essentially men with breasts and tubes. The book confronts this crisis by revealing how the two powerful X chromosomes that distinguish women from men impact the brain."
Dr. Mosconi is director of the Women's Brain Initiative and associate director of the Alzheimer's Prevention Clinic at Weill Cornell Medical College/New York-Presbyterian Hospital. Also an associate professor of neuroscience in neurology and radiology, Dr. Mosconi is nearly 20 years into studying what is still a relatively nascent field of medicine. Leading the charge toward finding a cure, Dr. Mosconi is considered a global authority on Alzheimer's early detection, risk assessment and prevention.
Investing in the XX Brain
It's no secret that women make up a significant percentage of the global workforce, and with commitments to diversity, equity and inclusion on the rise, those numbers are poised to go up.
What may be less obvious to organizations, says Dr. Mosconi, are the unique attributes and health needs of women, especially during menopause. Considering the high cost of hiring, training and keeping employees, and the burdensome effects of chronic illness on the economy, what role can organizations play in protecting this valuable segment of their workforce?
"It begins with awareness, education and more research into female-specific health conditions," says Dr. Mosconi. "By understanding the unique biological changes that specifically affect women, organizations are in a better position to promote sensitivity and remove stigmas. For example, our research shows that while menopause triggers changes in a woman's body, it does not affect her cognitive health, dispelling any myths around job performance."
Smart leaders realize the health of any organization is inextricably tied to the health of its employees. Dr. Mosconi's research, insights and real-world perspectives offer managers a unique opportunity to build stronger, more productive organizations by protecting the distinctive brainpower that drives their business forward.
# # #
In addition to her roles at Weill Cornell Medical College/New York-Presbyterian Hospital, Dr. Lisa Mosconi is adjunct faculty member at the Department of Psychiatry at New York University (NYU) School of Medicine and the Department of Nutrition at NYU Steinhardt School of Nutrition and Public Health. Prior to that role, she was an assistant professor of the NYU Department of Psychiatry, where she founded and directed the Nutrition & Brain Fitness Lab and served as the director of the Family History of Alzheimer's disease research program.
Dr. Mosconi has published over 100 peer-reviewed papers in prestigious medical journals, including Nature Medicine, the Proceedings of the National Academy of Sciences USA, the Journal of the Medical Association, and the British Medical Journal; several book chapters in scientific books, including Imaging the Aging Brain (Oxford University Press), Brain Imaging: Translational Tools for CNS Drug Discovery, Development and Treatment (Elsevier) and the New Encyclopedia of Neuroscience (Elsevier).
Over the course of her career, she has received several Federal and non-Federal grants, as well as private donations to support her research. She has been recognized with numerous scientific awards, including the Young Investigator in Neurosciences Award (Society for Nuclear Medicine), two Best Clinical Investigation prizes (Springer, the Society for Nuclear Medicine, the European Association of Nuclear Medicine) and two Most Cited Paper of the Year awards (Springer and European Association of Nuclear Medicine).
Dr. Mosconi's work has been presented at over 100 international conferences leading to press coverage on TV and radio networks worldwide, including CNN, CBS, NBC, The Today Show, and The Doctors, and interviews with major print media including The Associated Press, Reuters, The New York Times, The Washington Post, Forbes, The Wall Street Journal, Bloomberg, Psychology Today and several international outlets.
She holds a PhD degree in neuroscience and nuclear medicine and is a certified integrative nutritionist and holistic health care practitioner.
Dr. Lisa Mosconi is available to advise your organization via virtual and in-person consulting meetings, interactive workshops and customized keynotes through the exclusive representation of Stern Speakers & Advisors, a division of Stern Strategy Group®.
Lisa Mosconi
was last modified:
October 24th, 2023
by
Healthy Brains, Healthy Organizations: Investing in Employee Cognitive Health
The best way to build a strong organization is to invest in the health of your most valuable resource: employees. While wellness programs commonly focus on physical and emotional health, little if any attention is given to brain health – and in a knowledge economy, that matters. For over 20 years, Dr. Mosconi has been studying and teaching the science behind brain health to organizations, communities and scientific peers, and sharing valuable advice on how to reduce the risk of dementia and Alzheimer's. In this presentation, she outlines the differences between male and female brains, discusses risk factors, and offers valuable lifestyle and diet tips for maintaining a healthy brain. She also reviews diagnostic testing options and explains why medical researchers and pharmaceutical companies need to address the unique needs of men and women separately, so female health issues are no longer defined by research conducted on males. This discussion is vital to any wellness program and a worthwhile investment in the long-term health of employees and their organizations.
Women in the Workplace: The Distinct Characteristics of the XX Brain
Female brains are biologically different from male brains, but this fact is not well known. That's because, until recently, there were few studies that looked that those differences. Dr. Lisa Mosconi has been leading the charge to change that by conducting targeted research into brain aging in both men and women, building awareness and offering advice on keeping our brains healthy. Based on her latest book, "The XX Brain," Dr. Mosconi outlines the biological factors that make a woman's brain unique and what women can do to ensure long-term cognitive health, especially as it relates to reducing the risk of developing Alzheimer's disease. Taking on all aspects of women's health, including brain fog, memory lapses, depression, stress, insomnia, hormonal imbalances and the increased risk of dementia, Dr. Mosconi introduces cutting-edge, evidence-based approaches to protecting the female brain, including a specific diet proven to work for women, strategies to reduce stress and useful tips for restorative sleep. She also examines the controversies around soy and hormone replacement therapy, takes on the perils of environmental toxins and examines the role of our microbiome. Perhaps best of all, she makes it clear that it is never too late to take care of yourself.
How Menopause Affects the Brain
Is there a correlation between menopause and risk of Alzheimer's disease? Yes, says Dr. Lisa Mosconi, who has been studying women's brains for almost 20 years. She is quick to point out, however, that while menopause triggers changes in a woman's body, it does not affect her cognitive health, dispelling any myths around job performance. In this presentation based on her TED Talk – which has received almost three million views – Mosconi draws on her own research into brain aging, explaining how hormonal changes in women directly affect the brain and what can be done to reduce health risks. She also reviews preventive measures, such as testing options and offers diet and lifestyle tips for keeping the brain healthy before, during and after menopause.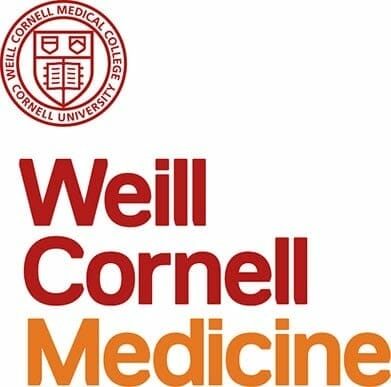 (Weill Cornell Medicine, November 2021)
(Penguin Random House, March 2020)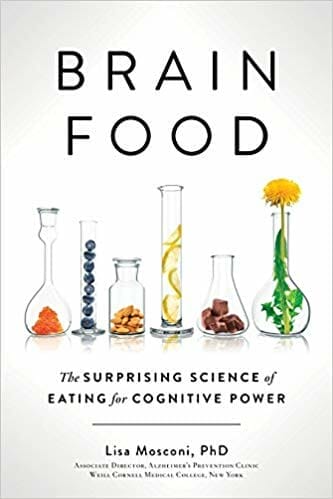 (Avery, March 2018)
Praise for "The XX Brain"
"The XX brain is fully empowering, leveraging the very best science allowing women to enhance cognitive health and gain control of their brain's destiny."
"I give Dr. Mosconi's extraordinary new book my highest recommendation!"
"This extraordinary book gives women cutting-edge, research-based advice on what they particularly need to know to keep their brains functioning at maximum capacity. Highly recommended!"