INCLUDING THE WORLD'S #1 MANAGEMENT THINKER AMY EDMONDSON
Congratulations to the 2021 Thinkers50 winners, which were announced last week! Among them are 11 widely respected, globally recognized thought leaders we are honored to call our clients.
Published every two years, the Thinkers50 global ranking of management thinkers serves as an essential guide to thinkers and the ideas that matter most to businesses and society in the moment.
This year, Harvard Business School Professor and "The Fearless Organization" author Amy Edmondson – whose pioneering ideas on psychological safety in the workplace are transforming how companies operate, innovate and collaborate – was named the #1 management thinker in the world!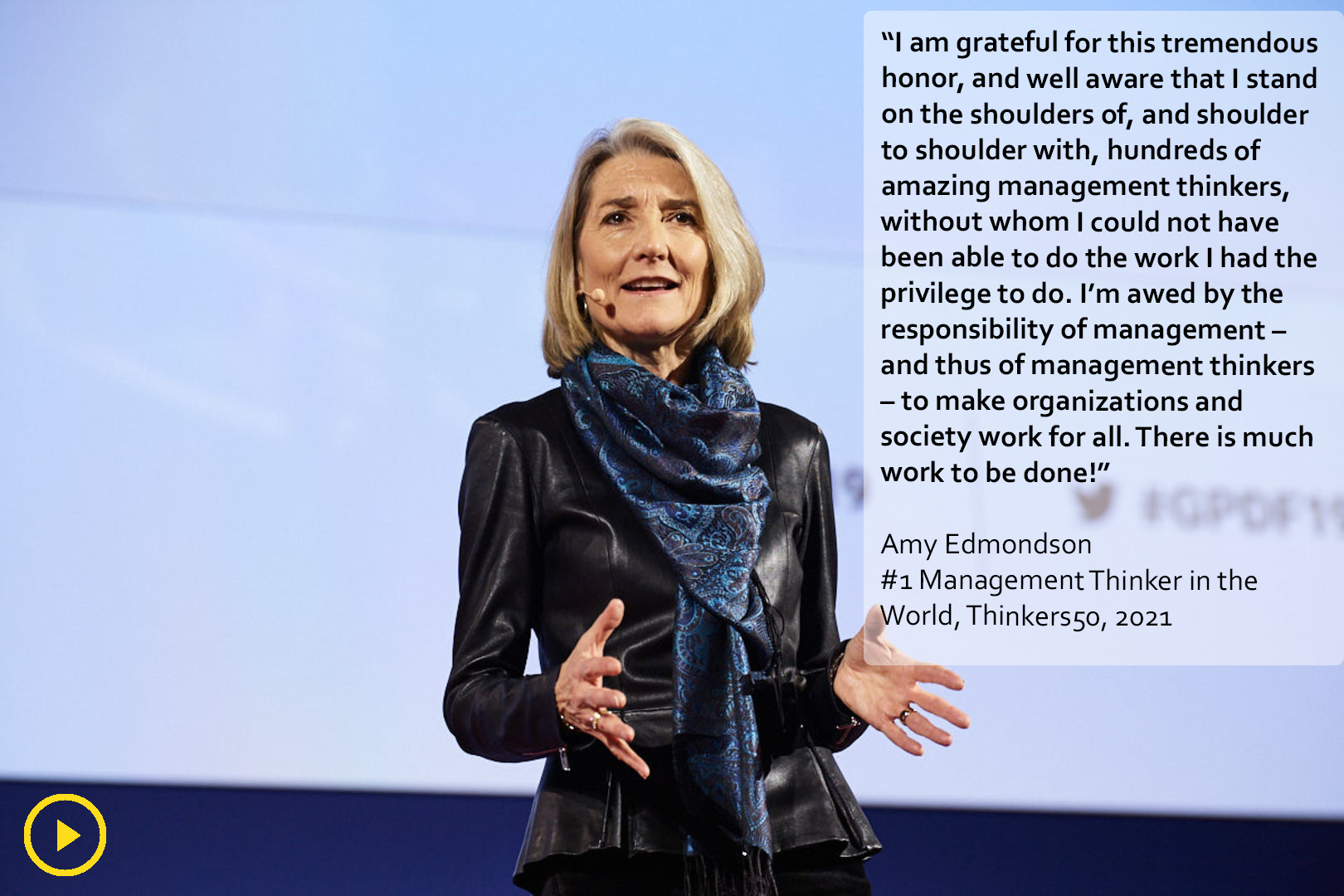 MIT digital media and social analytics strategist, Sinan Aral, whose award-winning 2020 book "The Hype Machine" is still getting buzz, won the Digital Thinking Award and was also ranked among the Thinkers50.
Over the years, our agency has represented scores of Thinkers50 winners and nominees, and we couldn't be prouder of their accomplishments. Nine other Stern clients made the list this year including:
These forward-thinking experts are available to help transform your organization via virtual or in-person advisory meetings, executive education programs and keynotes through the exclusive representation of Stern Speakers & Advisors. To explore ways they can help, contact us.
11 Stern Clients Land on the 2021 Thinkers50 List
was last modified:
November 11th, 2022
by