Despite working in more teams than ever before, the global workforce is plagued by loneliness that saps creativity and tanks productivity.
Organizational experts Connie Hadley and Mark Mortensen say this problem is a result of modern team design. Their revolutionary article "Are Your Team Members Lonely?" recently won the 2022 Richard Beckhard Memorial Prize for its recommendations that restore camaraderie and interpersonal connection in the workplace.
Awarding Empowering Agents of Change
A true honor, the Richard Beckhard Memorial Prize is awarded to the authors of the most outstanding MIT Sloan Management Review article on Planned Change and Organizational Development.
The award is well-deserved for Hadley and Mortensen, whose combined decades of research on the science of organizations has been foundational in the field.
Hadley, an organizational psychologist, founder of The Institute for Life at Work and lecturer at Boston University's Questrom School of Business, and Mortensen, an associate professor of organizational behavior at INSEAD, conducted two research studies involving nearly 500 global executives and managers to inform their pivotal article. Remarkably, their first study took place just before the start of the Covid-19 pandemic, providing an exclusive view of the state of social connection before remote work became prevalent. Their important findings confirm our endemic loneliness problem is directly tied to how teams are structured today.
The Path to Rebuilding Positive Social Relationships
"Part of the problem is modern team design – teams have fluid composition, modularized roles, part-time commitment and short duration – all in the name of increased efficiency and productivity," say Hadley and Mortensen. "Instead, these dysfunctional groups foster shallow, narrow, and ephemeral relationships rather than true human connections."
However, hope is in sight – by making modifications to the structure, duration and staffing of teams, we can move away from transactional encounters and rebuild constructive social relationships. Hadley and Mortensen continue exploring actionable ways to bring teams to their full potential in the insightful Harvard Business Review article "Do We Still Need Teams?" published earlier this year.
"[Hadley and Mortensen] call on managers to take more responsibility for the well-being of employees and their social interactions would resonate with Dick Beckhard," the judges said. "He was a strong advocate for the use of diverse teams in organizations and was well aware of the characteristics that encourage and discourage positive intrateam dynamics."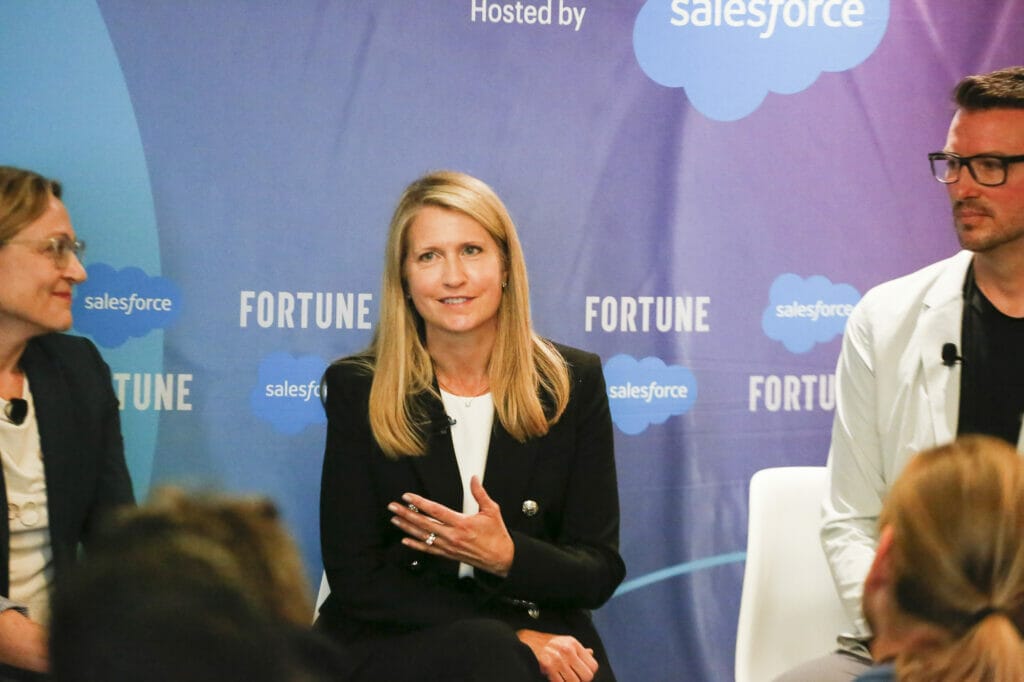 As workplace culture increasingly becomes a deciding factor for attracting and retaining talented recruits, Hadley and Mortensen's important proposal for addressing the "alone together" feeling prevalent in many organizations is truly impactful. Their clear and easy-to-follow suggestions for improving team design reduce burnout, increase creativity, and speed knowledge transfer, transforming a bland office of disconnected workers into a fully authentic community of favorite colleagues.
---
Leaders who approach systemic loneliness with modern team design solutions help top performers deliver on their innovative and productive potential. Stern Strategy Group connects you with renowned thought leaders whose insights, strategies and management frameworks help organizations fuel growth and disruptive innovation to better compete in a constantly changing world. Let us arrange for these esteemed experts to advise your organization via virtual and in-person consulting sessions, workshops and keynotes.
Award-Winning Article Delivers 4 Key Ways to Relieve Loneliness in Teams
was last modified:
December 1st, 2022
by