Organizations have been repeatedly reminded over the last few years that economic and social instability can stunt growth. Even in times of recovery, companies may unintentionally hamper their progress in a rush to get to a "new normal." In this unpredictable environment, how can organizations, and the people within, live up to their fullest potential?
Management expert and award-winning author Ranjay Gulati's decades of in-depth research has revealed that preparation and purpose are the keys to success. A top-rated Harvard Business School (HBS) professor, as well as the former chair of the Advanced Management Program, Harvard's flagship senior leader executive program, he closely studies how organizations — both old and young and spanning a variety of industries and geographies — create maximum impact in good times and bad.
Bridging strategy, organizational design, purpose orientation and leadership, his frameworks for unlocking the hidden capabilities within individuals and organizations help employees feel more motivated, bring customers closer to brands and reshape interactions from transactional to relational.
The Transformative Power of Deep Purpose
A top-ten-cited economics and business scholar, Gulati has devoted his career to comprehending the enablers and barriers for organizational growth. His insightful research has identified some of the strategic and organizational factors that can both unlock and derail opportunities. In his recent work, he unpacks the concept of purpose.
His research was sparked by a curiosity to understand how a few small and large companies can leverage purpose in fundamental ways to transform
themselves and drive performance. He examines how most companies treat purpose as a superficial public relations exercise, while only a few go deep with it. This discovery led to a flurry of intense fieldwork that allowed Gulati to identify the specific levers deep purpose companies utilize to achieve superior financial and social performance.
He catalogs the tremendous benefits that the pursuit of meaning confers on companies in his compelling book, "Deep Purpose: The Heart and Soul of High-Performance Companies" (Harper Business, 2022), which was named a Thinkers50 Top 10 Best New Management Book for 2022.
"Deep purpose leaders go beyond just a purpose statement to put their purpose to work by connecting it to all they do with their customers, employees, and communities at large," explains Gulati, who is the former Head of the Organizational Behavior Unit at HBS.
"Research has shown that when organizational purpose is real, you have inspired employees, committed customers, connected partners and a focused and aligned organization – all of which allows performance to skyrocket."
A talented advisor and instructional course designer who is a seasoned and skillful educator, Gulati's research on purpose shows how to leverage a hidden asset to build powerful and resilient high-growth organizations. This not only drives progress but offers a sense of identity, pride and responsibility for employees as the custodians of a legacy. By tying their past to the present and future, organizations develop cultures where employees and other stakeholders feel personally committed to the organization and its objectives.
"Leaders must function as both 'plumbers' and 'poets,'" he explains. "Plumbers assess market conditions, set strategies and focus on outstanding execution. Poets inspire people around a shared purpose. If you lack a purpose, you must first find one, combing the depths of your heritage for inspiration."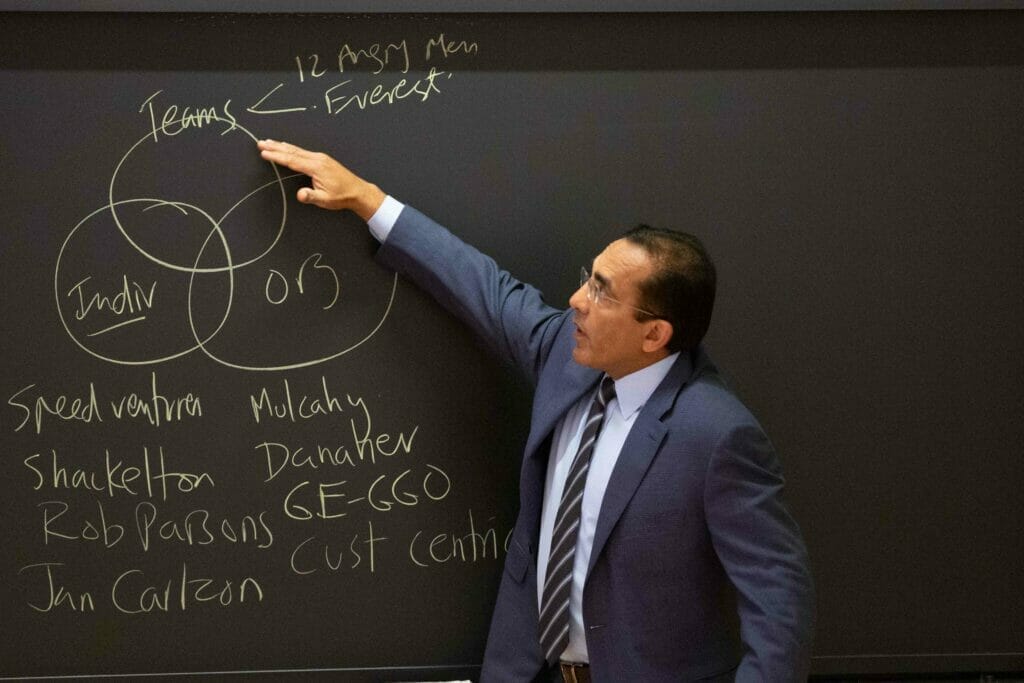 Resilient Organizations that Thrive in Good Times and Bad
According to Gulati's research, just 9% of companies come out of economic downturns stronger than when they went into it. Observing that these resilient winners master the delicate balance between playing defense and offense, his recommendations for connecting, leading and activating teams can unleash growth even in down times. Engaging, energetic and relatable, Gulati draws from case studies on leaders ranging from Pete Carroll, coach of the Seattle Seahawks, to Satya Nadella of Microsoft, to illustrate how organizations can draw out a higher level of performance and consistency
from their employees. Called a "Swiss army knife" for his ability to relate to a broad range of business problems, Gulati's gift of storytelling illuminates practical examples and narratives to inspire organizations in varied industries across the globe, including Google, Blackrock, Bristol Meyers Squibb, Lego and more.
As profitable growth becomes less certain for many businesses, it's more important than ever for organizations to recognize the inertial forces holding them back, then eliminate their barriers to unlocking potential. Gulati's strategies for finding the "soul" of an organization blaze a trail for leading meaningful change that drives growth for organizations and individuals. He is unique among scholars as someone who connects the "what" of business (vision, strategy, and tactics) with its "how" (organization design, culture, processes) and "why" (purpose).
"Many of us go through life without a clear idea about why we do what we do. When and if we find a higher purpose, we become much more focused and directed in our efforts," Gulati concludes. "When a coach helps us align a personal sense of purpose with an organization's reason for being, magic happens."
---
When an organization ties its past to its present and future, it develops a culture where employees and other stakeholders feel personally committed to the business and its objectives, driving lasting success. Stern Strategy Group connects you with renowned thought leaders whose insights, strategies and management frameworks help organizations fuel growth and disruptive innovation to better compete in a constantly changing world. Let us arrange for these esteemed experts to advise your organization via virtual and in-person consulting sessions, workshops and keynotes.
The Hidden Assets That Drive Growth for High-Performance Companies
was last modified:
May 17th, 2023
by