Since the release of incredible generative artificial intelligence (AI) tools like ChatGPT, Bing AI and DALL-E, the world has been astounded by their seemingly human-like ability to tell stories, have conversations, create art and write code.
What's most exciting is that organizations have a unique opportunity to take advantage of generative AI's ability to augment their content creation, idea generation and decision-making powers right now, as new practical applications are being discovered and deployed every day.

These globally recognized tech entrepreneurs, academics and scientists are well-prepared to get organizations and executives up to speed on how these large-language models (LLMs) work, the ethics, risks and implications presented by this transformative technology, and how it can be used to personalize marketing content, automate repetitive tasks, or even generate product designs. Read on to learn about the pioneers who are on the cutting edge of how organizations can better understand and leverage LLMs to save costs and boost creativity today.
The AI Skeptic Who Thinks AI Tools Should Slow Their Roll
New York Times bestselling author Gary Marcus is an artificial intelligence (AI) pioneer whose lifelong love of AI's promise has informed a realist's perspective on the current boom of large language models like ChatGPT. In outstanding testimony before the U.S. Senate in May 2023, a new TED Talk, a recently-published New York Times Q&A, and as seen in a recent 60 Minutes appearance, the Emeritus Professor of Psychology and Neural Science at NYU has emerged as a prominent voice urging for international AI research and regulation.
Taking a Human-Centered Approach To Generative AI
Generative AI tools like DALL-E, Jasper and Midjourney are changing the business landscape, bringing powerful capabilities to nontechnical users. While these models are sure to impact the future of work, scientist, tech executive and early AI founder and investor Rana el Kaliouby wants workers to know AI won't steal your job – but a person adept at using AI will. A long-time authority on unpacking AI's practical applications for gaining a competitive edge, el Kaliouby eloquently explains what these revolutionary tools are and how they work, then breaks down their current applications in the creative industry, marketing and coding.
Frameworks for Determining How Emerging Technologies Will Impact Your Business
When it comes to looking ahead to the important technology trends of tomorrow, Azeem Azhar, international bestselling author of "The Exponential Age" (2021), has built a reputation as one of the tech industry's most influential futurists. His expertise on exponential technologies – including generative AI – illuminates advancements that are leading to the transformation of the world economy, business and society over the next 20-30 years.
How Technology Is Reshaping the Economy, Society and the Future of Work
Stanford economist Erik Brynjolfsson, New York Times bestselling co-author of "The Second Machine Age," says AI like ChatGPT "will get rid of a lot of routine, rote type of work and at the same time people using it may be able to do more creative work." A future of work and AI guru who was named in 2021 among the top 50 management thinkers in the world by Thinkers50, Erik's work examines the effects of information technologies on business strategy, productivity, performance, digital commerce and intangible assets.
Using Generative AI to Extend Creativity and Scale Human Thought
Sinan Aral, award-winning scientist, entrepreneur, venture capitalist and director of the MIT Initiative on the Digital Economy and the MIT Social Analytics Lab, says emerging technology will continue to offer vast opportunities for businesses, especially when it comes to reaching audiences and driving growth. Author of the critically acclaimed book, "The Hype Machine" (2020), he helps organizations understand how ChatGPT and similar technologies could impact the job market and employee skills.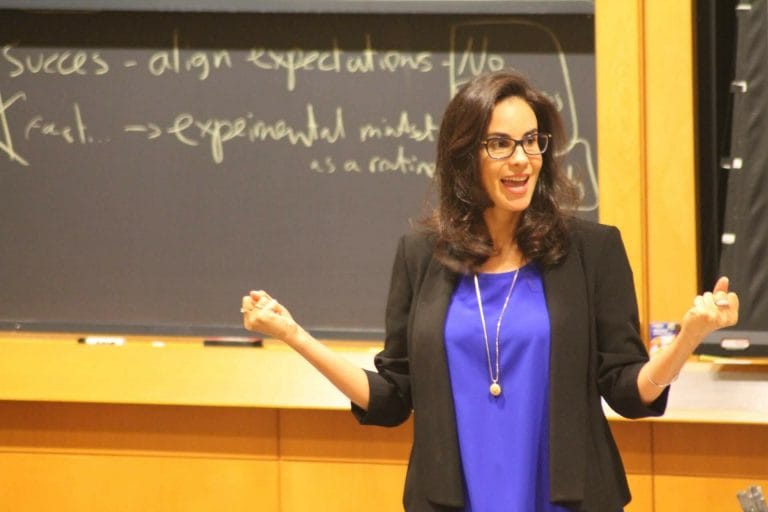 Evaluating AI Tools For Critical Decisions
According to Hila Lifshitz-Assaf, Warwick Business School Professor of Management and Harvard Laboratory for Innovation Science visiting faculty, whether or not to trust AI systems with critical decisions is the wrong question for leaders to ask. In MIT Sloan Management Review, she explains why it's vital for leaders to evaluate and interrogate different AI tools. Organizational leaders will learn that moving from a passive mode of just consuming AI to a more proactive mode of demanding the ways they want the AI to be designed, especially when handling critical decisions, will lead to the best results and optimal system performance.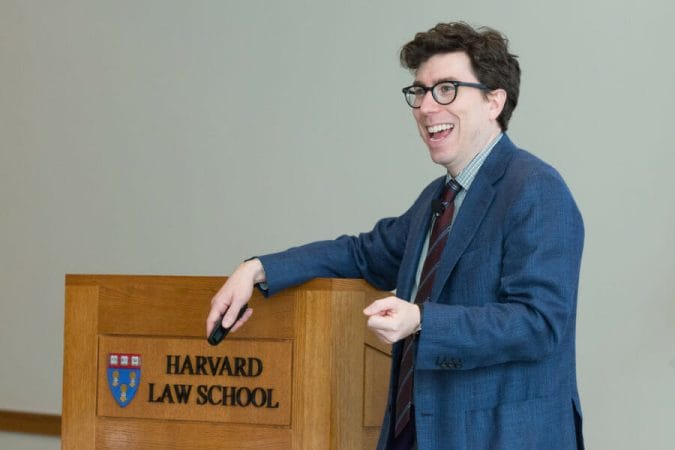 The Cybersecurity Threat You Haven't Prepared For
Many organizations have secured themselves against malicious cybersecurity attacks, but are they prepared for the coming onslaught of chatbots that speak with otherworldly clarity and precision? According to Harvard professor and expert on AI, cybersecurity and the future of work Jonathan Zittrain, next-generation robots are coming – and unless we prepare for it, the way we establish trust online may be forever changed. In "Ifs, Ands and Bots," recently published in The Security Times, Zittrain advises organizations, especially those hosting social media platforms, to be hyper-aware of the potential impacts of large language models and to establish full-disclosure practices of which texts (and personalities) are AI-generated versus actual people.
The AI-Fueled Organization
One of the early major thinkers to recognize AI's potential impact to business, Tom Davenport, is showing organizations how they can adopt and adapt to these advancements in a way that benefits the bottom line. The President's Distinguished Professor of Information Technology and Management at Babson College with affiliations at MIT and Oxford who was named among the top three business/technology analysts in the world, Davenport has identified three "strategic archetypes" that have driven real value from AI when implemented by companies. From Morgan Stanley and Alphabet, Ping An, Shell and Airbus, Davenport, co-author of the Wall Street Journal bestseller "All-in On AI: How Smart Companies Win Big with Artificial Intelligence" (2023), details the leadership, strategy, and cultural traits that make these companies highly successful with AI. He then uses vivid examples to demonstrate how to leverage this technology to transform operations, pursue newfound innovation and influence customer behavior. Davenport's HBR article, "How Generative AI Is Changing Creative Work," published in November 2022, took an early look at the substantial impacts of generative AI tools on marketing, software, design, entertainment and interpersonal communications.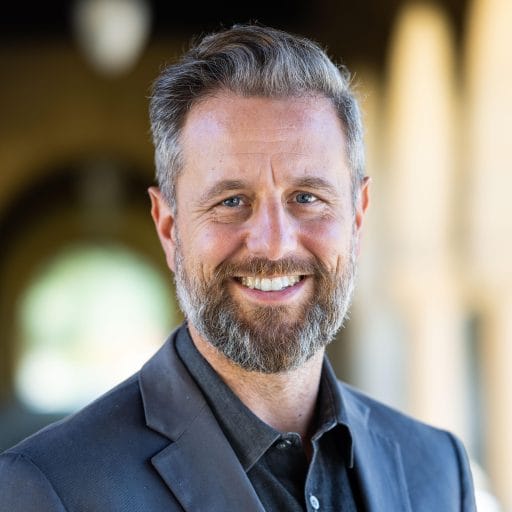 Can We Trust Generative AI?
An expert in online trust and digital deception, Stanford University Professor Jeff Hancock has been examining how AI-mediated communication is transforming — and potentially, undermining — interpersonal relationships for several years now. The co-director of the Stanford Cyber Policy Center, he's now taking a close look at what "authenticity" will mean in a world increasingly dominated by AI-powered tools. According to Hancock, our challenge will be to develop AI that supports human goals while educating people on how best to use these new technologies in effective and ethical ways.
Fantastic Machines and How to Tame Them
In a world fueled by AI, Christina Qi, CEO of Databento and expert on leveraging machine learning in business, explores the meteoric rise and unintended consequences of the latest trends, including ChatGPT and Lensa, and the inevitable decision every company will have to make (bot or no bot?). Through personal stories and unexpected encounters, she discusses data access and affordability (why does the cost of data rise each year?), as well as common biases when analyzing data (why does it work in simulation but not in the real world?). She further helps leaders understand the advantages and shortcomings of these latest technologies in our daily lives.
The Future of Content Creation and Video Streaming
How will generative AI tools disrupt large video streaming services like Netflix, YouTube and TikTok, and how will it transform our current content creation model? According to Geoff Parker, the Charles E. Hutchinson '68A Professor of Engineering Innovation at Dartmouth College, these big players are highly vulnerable to disruption because generative AI changes the power and economics of video streaming. Parker notes that large streaming platforms must prepare for a potential explosion of content creators as the barriers to creating video content fall.
Boost Your Marketing Efforts by Incorporating AI
AI isn't just a buzzy novelty. According to Jim Lecinski, Clinical Associate Professor of Marketing at Northwestern University's Kellogg School of Management and an omnichannel marketing pioneer, AI is a game-changing marketing tool that's poised to be one of the most transformative emerging technologies of our time. The former VP of US Sales & Service at Google, he literally wrote the book on how organizations can leverage AI to supercharge marketing campaigns with his award-winning co-authored playbook, "The AI Marketing Canvas" (2021). A practical guide for how marketers should be thinking about AI and machine learning, it includes a step-by-step framework for making AI a vital part of the organizational marketing toolkit. Listen to his latest ideas around generative AI.
Manage and Minimize Risk When Using Generative AI Tools
Generative AI tools promise to increase the speed of doing business, but as work gets faster, ethical and business risks are likewise automated at scale. Reid Blackman, Ph.D. is a renowned AI ethicist who specializes in building practical frameworks for responsible innovation and supporting organizations as they create and deploy AI for "not bad." In a recent New York Times op-ed, Blackman advises organizations that, if not vetted and used properly, generative AI can act as a Trojan horse for your organization, putting it at risk of losing the trust of its clients and customers. In translating complicated concerns to questions about business values and choices, Blackman makes it straightforward for organizations to make the right decisions when they weigh their generative AI options.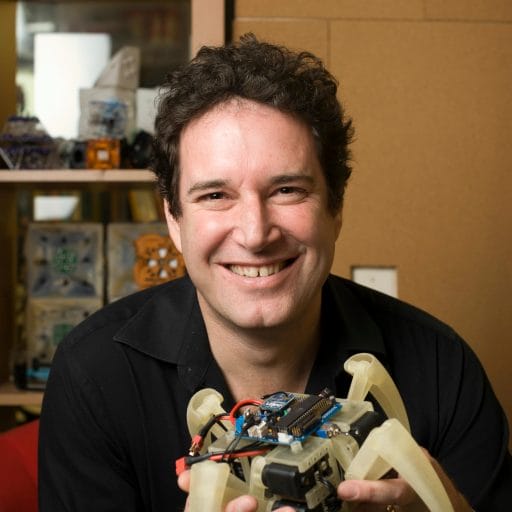 The Next AI
Artificial intelligence and robotics technologies have been making grand strides over the past few years, outperforming humans in tasks once thought to be impossible to automate. As Columbia University professor of Engineering and Data Science and director of the Creative Machines Lab Hod Lipson puts it, machines can now recognize images, interpret audio, and understand language with unprecedented reliability. Cars can drive themselves and machines outperform doctors in medical diagnostics. Tools, like ChatGPT and DALL-E, can write text and create art that will soon surpass the average human. Where will this technology go next, and how far can it reach? Lipson's work takes a deep dive into what is driving AI and tries to predict its future as it unfolds in six waves.
As the business world continues to evolve, it's clear that generative AI is a technology no organization can afford to ignore. By understanding this powerful tool, leaders can make informed decisions about how best to use it, while businesses can unlock new opportunities, stay ahead of the curve, and achieve unprecedented levels of success.
---
Organizations that understand and use generative AI tools effectively gain competitive productivity and creativity advantages, which can help them achieve exponential growth and success. Stern Strategy Group connects you with renowned thought leaders whose insights, strategies and management frameworks help organizations fuel growth and disruptive innovation to better compete in a constantly changing world. Let us arrange for these esteemed experts to advise your organization via virtual and in-person consulting sessions, workshops and keynotes.
The AI Gold Rush: Understanding & Unlocking the Potential of Generative AI for Business Growth
was last modified:
June 5th, 2023
by