Learn More About Hod Lipson
By now, everyone is aware of artificial intelligence (AI), and organizations across industries are evaluating its applications. But what really goes into creating AI systems is still an opaque process, and many leaders are unsure how their businesses can benefit. According to researcher, roboticist and Columbia University Professor of Engineering and Data Science Hod Lipson, AI is well on the way to touching all areas of business and society. Named among the World's 7 Most Powerful Data Scientists by Forbes, he stresses how vital it is for AI research and development to happen out in the open and for everybody to understand where the technology is headed.
"A lot of this research is being done behind closed doors with public, taxpayer funds and it's affecting every aspect of our lives," explains Lipson, director of Columbia's Creative Machines Lab, which was named by Popular Science one of the 25 Most Awesome Labs in the U.S. "You can think of AI like nuclear power; we don't fully understand it, so we have trepidation about it, but the benefits far outweigh the risks. Part of the solution to this trepidation is for everybody to see how these systems work and for all of us to proceed together."
In illuminating speeches and while advising organizations, he urges leaders to familiarize themselves with AI now, regardless of industry. With the explosive growth of intelligent systems, his response to the assumption that "AI can't be applied to X" is "no – AI hasn't been applied to X, yet."
New Problems Require New Jobs
One of the areas where trepidation about AI surfaces is with the implications on the future of work. While the technology will lead to some automated systems, Lipson points out that many jobs aren't in danger of being eliminated. In fact, the rise of AI systems is creating new jobs.
"If your hands are dirty, your job is safe," explains Lipson, who has co-authored more than 350 publications that have been cited more than 40,000 times to date. "So, plumbers, hairdressers, surgeons, nurses, electricians. Basically, anybody whose hands are dirty aren't in danger of being replaced by intelligent robots anytime soon."
As for emerging jobs, he points to the fact that computers didn't eliminate jobs or make less work for people, they just created new jobs and changed the work people do. Likewise, he says the job of the future will be to find out what problems exist, match the right AI tool to a particular problem, then take these powerful, specialized systems and harness them to solve the problem.
Ensuring Responsible AI Development
Lipson's view of the future of AI is an optimistic one, with great benefits for education, scientific discovery and transportation. But he also cautions that an open development process and some form of oversight will be crucial.
"There should be regulation around transparency and how AI systems should be tested," says Lipson, author of, "Driverless: Intelligent Cars and the Road Ahead" (MIT Press, September 2016). "Like the FDA with drug trials, we need a sort of clinical trial process for AI. There needs to be transparency around the systems they were trained on, and AI needs to be tested empirically so users can give informed consent."
As for the artificial intelligence end game, Lipson isn't afraid to touch on a taboo topic – self-awareness. "It might take 10 years; it might take 100 years. But regardless," he says, "it's surprising to me how fast it's happening."
With the speed of AI and robotics advancement, Lipson acknowledges the topic can be both exciting and unsettling, which is why his personal crusade is to ensure transparency and encourage leaders to become informed sooner rather than later.
"There are really three takeaways about AI," he concludes. "It's relevant. It's coming fast. And it's going to be 'good enough' before you know it."
###
Hod Lipson is a professor of engineering and data science at Columbia University in New York City, and a co-author of the award-winning books, "Fabricated: The New World of 3D Printing" (Wiley, February 2013) and "Driverless: Intelligent Cars and the Road Ahead" (MIT Press, September 2016), which has been translated into seven languages.
Lipson's work on self-aware and self-replicating robots challenges conventional views of robotics and has garnered widespread media coverage. His TED Talk on self-aware machines is one of the most viewed presentations on AI and robotics. Lipson directs the Creative Machines Lab, which pioneers new ways to make machines that create and machines that are creative. He has also been a pioneer in open-source 3D printing as well as electronics 3D printing, bio-printing and food printing.
Lipson has co-authored more than 350 publications that have been cited more than 40,000 times to date. He has co-founded four companies and is a frequent keynote speaker both in industry and academic events.
Before joining Columbia University in 2015, he spent 14 years as a professor at Cornell University. He received his Ph.D. in 1999 from the Technion – Israel Institute of Technology, followed by a postdoc at Brandeis University and MIT.
Hod Lipson is available to advise your organization via virtual and in-person consulting meetings, interactive workshops and customized keynotes through the exclusive representation of Stern Speakers & Advisors, a division of Stern Strategy Group®.
Hod Lipson
was last modified:
August 21st, 2023
by
The 21st Century AI Primer
With terms like artificial intelligence (AI), machine learning (ML) and large language models (LLM) now commonplace, it's vital for leaders to understand – and distinguish – what the technologies are, how they're developed and their wide-ranging business applications. According to Columbia University Professor of Engineering and Data Science Hod Lipson, "AI is relevant to all industries, and if you don't see it, someone else will." In this eye-opening presentation, Lipson, who directs Columbia's Creative Machines Lab, reveals the current state of AI and robotics, where the field is going and how many aspects of business and society are already being impacted. Attendees will gain insight into how AI has already created seismic disruptions, how the pace of those disruptions is only speeding up and how the successful businesses of the future can harness AI and robotics now to both optimize competition and benefit society.
Preparing For The AI Jobs of the Future
Technological advancement has caused trepidation around jobs for centuries, and the rise of AI is no different. Business leaders and front-line workers alike wonder what the future of work looks like with artificial intelligence systems in the mix. In this fascinating presentation, Columbia University Professor of Engineering and Data Science Hod Lipson, demonstrates that the wider adoption of powerful AI in business is no different than the spread of computers decades ago. Explaining that computers didn't change the work people do, they just created different work, Lipson, who directs Columbia's Creative Machines Lab, shows that AI systems will do the same. With new kinds of human expertise being necessary to match specialized AI systems with specific applications, and generative AI tools like GPT-4 and DALL-E augmenting the creative process, he gives leaders a window into the opportunities AI is creating for the jobs of the future.
What Will the Next AI Systems Look Like?
Artificial intelligence and robotics technologies have been making grand strides over the past few years, outperforming humans in tasks once thought to be impossible to automate. Leaders across industries are wondering what's next for AI and how they will be able to leverage it. In this revealing presentation, Hod Lipson, director of Columbia University's Creative Machines Lab takes a deep dive into what's driving AI and will lift the curtain on the latest breakthroughs, such as machines that can recognize images, interpret audio and understand language with unprecedented reliability. Cars that can drive themselves are becoming more widespread, software that can write text and create art will soon surpass the average human, and we're even seeing some machines that can outperform doctors in medical diagnostics. With expert insight into the future of AI, Lipson will explain "The Six Waves of AI," and will answer the questions of where this emerging technology is headed, how it can be applied in business, and how far it can reach into both business and society.
How Driverless Cars Will Change Business and Society Well Beyond the Highway
In the year 2014, Google fired a shot heard all the way to Detroit with driverless cars that had no steering wheel or brakes. The message was clear: cars of the future will be born fully autonomous, with no human driver needed. With shockwaves that will be felt well beyond the daily commute, leaders across business and government are wondering how their organizations will be impacted by autonomous vehicles. In this fascinating presentation, Columbia University Professor of Engineering and Data Science Hod Lipson reveals that in the coming decade alone, self-driving cars will spread, rearranging established industries and reshaping cities, giving us new choices in where we live and how we work and play. Lipson offers insight into the risks and benefits of driverless cars and provides a lucid and engaging explanation of the enabling technology behind them. He makes a compelling case for why government, industry, and consumers need to work together to make the development of driverless cars our society's next defining technological breakthrough on par with NASA's Apollo program of the 1960s.
AI's Most Taboo Topic – Sentience
Machines can create – but can machines be creative? While robots can recognize and imitate emotions, will they ever feel emotions? Can machines be self-aware? If so, what will it mean for business, government, and society as a whole? In this provocative presentation, Hod Lipson, director of Columbia University's Creative Machines Lab, will show that these once-philosophical questions are rising in importance as machines are gaining intelligence at an exponential rate. As one of the world's leading experts on both the current state of artificial intelligence and robotics, Lipson will share stories from inside the lab on the past, present and future of machine sentience. Audiences will gain a new understanding of what sentience and self-awareness mean in a machine context, how it may impact the world around us and, most importantly, how we can prepare now.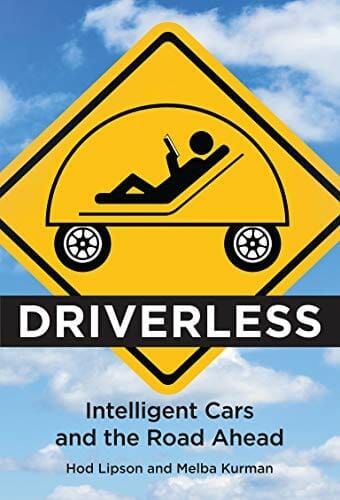 (MIT Press, September 2016)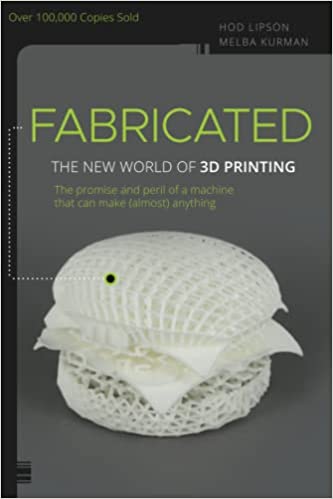 (Wiley, February 2013)
(Science Robotics, July 2022)
Columbia University Professor of Engineering and Data Science and Director of Columbia's Creative Machines Lab Hod Lipson is one of the world's leading artificial intelligence and robotics researchers, educators and practitioners. With the explosive advancement of AI systems, through small group workshops and one-on-one advisory sessions, he helps leaders across industries and governments understand why the technology seems to suddenly be advancing so quickly. He clarifies what its impacts will be on business and society and how organizations can leverage the technology to secure a competitive advantage now while preparing for the advancements of the future. He is available to discuss any or all of the following topics in programs which can be customized to meet the needs and goals of your organization with the added option of meeting virtually or in person.
The 21st Century AI Primer
Preparing For The AI Jobs of the Future
What Will the Next AI Systems Look Like?
How Driverless Cars Will Change Business and Society Well Beyond the Highway
AI's Most Taboo Topic – Sentience
Audience Feedback from Hod Lipson's Presentations

"Best talk on technology that I have ever heard!"
"I've been in a lot of AI presentations and for the first time I understand what it's truly about"
"Frightening and awe inspiring at the same time"
"Fascinating... impressive... and practical"
"Raw and amazing"
"I have been resisting AI for so long until I saw your presentation"
"Opened my mind to limitless possibilities"
"Was so good!! Illustrative examples and insight into the future"
"Mind bending in so many ways"
"This easy-to-read book offers a holistic view of the autonomous car's potential impacts, good and bad."
"Anyone looking for a book about driverless cars -- smart, wide-ranging, nontechnical, easy to understand -- was pretty much out of luck until 'Driverless: Intelligent Cars and the Road Ahead' was published."
"Everyone is talking about driverless cars ... After reading this book, you will be knowledgeable enough to make your own informed opinion."
"Driverless vehicles are poised to usher in a massive disruption of our transportation system, our urban landscapes, our economy -- and quite possibly the very fabric of society. Anyone who wants to understand what's coming must read this fascinating book. "
"'Driverless' is a great read for anybody interested in technological, societal, and ethical implications of self-driving cars. The book reaches across fields and issues thoughtfully and presents a comprehensive view of the state of the art"
"Best explanation of deep machine learning for a general audience I've ever read. And I'd never realized how thoroughly driverless cars will reshape the country: no more ambulance sirens, no more road signs, no more drunk drivers. But they could also deepen economic inequality and enable scary new crimes. This book will help us all get ready. "
"As we anticipate the implausible once again becoming inevitable -- when in the near future autonomous vehicles take over our roads, 'Driverless' presents an excellent and comprehensive assessment of this disruptive new technology and the issues and implications relating to its adoption. It's a great roadmap to help us achieve the smoothest possible transition."
"Lucid and understandable to the layman [...] not one of those popular books by a self-styled 'expert' rushed to press to become a quick bestseller - [a] serious and fascinating volume that points the way to the future."
"It's most definitely a go-to book for anyone with kids looking for a comprehensive look of 3DP technology and where's it's heading."
"Astonishing, and a page turner even with all the legal and technical details and speculation."
"What makes 'Fabricated' different is that it seeks to explore the implications of this work, not just cheerlead for it. Lipson and Kurman survey the field, travelling to England to interview the creator of the open-source RepRap and to Utah to investigate work on CAD for the human body."
"'Fabricated' is an excellent book to give to a friend, family member or co-worker who has heard of 3D printing but may not know many details of how it works or what it can do. But it's also an interesting read for people who keep up to date on technology."
"The authors ... have done their homework... the book is an easy, interesting read that serves as both primer and, perhaps, prognostication."
"Roboticist Hod Lipson and technology writer Melba Kurman bring great experience and intelligence to introducing the thirty-year history of 3D printing to general audiences... But many of the strengths and pleasures of the book derive from speculation about 3D printing in the near, middle, and distant futures."
"This book is a must-read for those in manufacturing and for those that want to know what the technology trend of the future will be."