Learn More About Hod Lipson
Hod Lipson is a professor of Engineering and Data Science at Columbia University in New York City and a co-author of the award-winning books "Fabricated: The New World of 3D Printing" (Wiley, February 2013), and "Driverless: Intelligent Cars and the Road Ahead" (MIT Press, September 2016), which has been translated into 7 languages.
Lipson's work on self-aware and self-replicating robots challenges conventional views of robotics and has garnered widespread media coverage. His TED Talk on self-aware machines is one of the most viewed presentations on AI and robotics. Lipson directs the Creative Machines Lab, which pioneers new ways to make machines that create, and machines that are creative. He has also been a pioneer on open-source 3D printing as well as electronics 3D printing, bio-printing and food printing.
Lipson has co-authored over 350 publications that have been cited more than 40,000 times to date. He has co-founded four companies and is a frequent keynote speaker both in industry and academic events.
Before joining Columbia University in 2015, he spent 14 years as a professor at Cornell University. He received his PhD in 1999 from the Technion – Israel Institute of Technology, followed by a postdoc at Brandeis University and MIT.
Hod Lipson is available to advise your organization via virtual and in-person consulting meetings, interactive workshops and customized keynotes through the exclusive representation of Stern Speakers & Advisors, a division of Stern Strategy Group®.
Hod Lipson
was last modified:
March 16th, 2023
by
The Next AI
Artificial intelligence and robotics technologies have been making grand strides over the past few years, outperforming humans in tasks once thought to be impossible to automate. Machines can now recognize images, interpret audio and understand language with unprecedented reliability. Cars can drive themselves and machines outperform doctors in medical diagnostics. Software can write text and create art that will soon surpass the average human. Where will this technology go next, and how far can it reach? This talk will take a deep dive into what is driving AI and try to predict its future as it unfolds in six waves.
Intelligent Cars and the Road Ahead
In the year 2014, Google fired a shot heard all the way to Detroit. Google's newest driverless car had no steering wheel and no brakes. The message was clear: cars of the future will be born fully autonomous, with no human driver needed. In the coming decade, self-driving cars will hit the streets, rearranging established industries, and reshaping cities, giving us new choices in where we live and how we work and play. Since then, Tesla and numerous other mobility companies are quietly beginning to explore commercial self-driving. Hod Lipson offers insight into the risks and benefits of driverless cars and a lucid and engaging explanation of the enabling technology behind them. The talk makes a compelling case for why government, industry, and consumers need to work together to make the development of driverless cars our society's next "Apollo moment."
Robot Sentience
"Human beings have dreams. Even dogs have dreams, but not you, you are just a machine. An imitation of life. Can a robot write a symphony? Can a robot turn a canvas into a beautiful masterpiece?" asked Detective Del Spooner to Robot, in "I, Robot" (2004). Machines can create – but can machines be creative? Robots can recognize and imitate emotions, but will they ever feel emotions? Can machines be self-aware? These once-philosophical questions are rising in importance as machines are gaining intelligence at an exponential rate. Join Hod Lipson as he shares inside stories from past, present and future of machine sentience, and how we can prepare.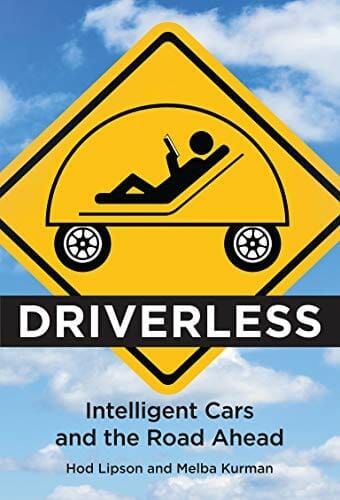 (MIT Press, September 2016)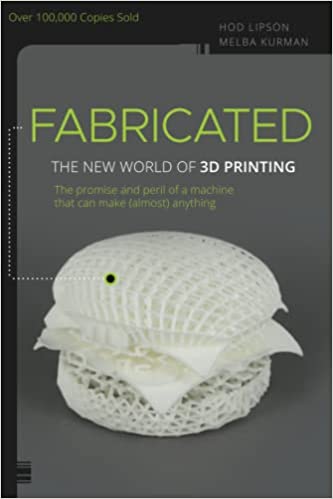 (Wiley, February 2013)
(Science Robotics, July 2022)
Audience Feedback from Hod Lipson's Presentations

"Best talk on technology that I have ever heard!"
"I've been in a lot of AI presentations and for the first time I understand what it's truly about"
"Frightening and awe inspiring at the same time"
"Fascinating... impressive... and practical"
"Raw and amazing"
"I have been resisting AI for so long until I saw your presentation"
"Opened my mind to limitless possibilities"
"Was so good!! Illustrative examples and insight into the future"
"Mind bending in so many ways"
"This easy-to-read book offers a holistic view of the autonomous car's potential impacts, good and bad."
"Anyone looking for a book about driverless cars -- smart, wide-ranging, nontechnical, easy to understand -- was pretty much out of luck until 'Driverless: Intelligent Cars and the Road Ahead' was published."
"Everyone is talking about driverless cars ... After reading this book, you will be knowledgeable enough to make your own informed opinion."
"Driverless vehicles are poised to usher in a massive disruption of our transportation system, our urban landscapes, our economy -- and quite possibly the very fabric of society. Anyone who wants to understand what's coming must read this fascinating book. "
"'Driverless' is a great read for anybody interested in technological, societal, and ethical implications of self-driving cars. The book reaches across fields and issues thoughtfully and presents a comprehensive view of the state of the art"
"Best explanation of deep machine learning for a general audience I've ever read. And I'd never realized how thoroughly driverless cars will reshape the country: no more ambulance sirens, no more road signs, no more drunk drivers. But they could also deepen economic inequality and enable scary new crimes. This book will help us all get ready. "
"As we anticipate the implausible once again becoming inevitable -- when in the near future autonomous vehicles take over our roads, 'Driverless' presents an excellent and comprehensive assessment of this disruptive new technology and the issues and implications relating to its adoption. It's a great roadmap to help us achieve the smoothest possible transition."
"Lucid and understandable to the layman [...] not one of those popular books by a self-styled 'expert' rushed to press to become a quick bestseller - [a] serious and fascinating volume that points the way to the future."
"It's most definitely a go-to book for anyone with kids looking for a comprehensive look of 3DP technology and where's it's heading."
"Astonishing, and a page turner even with all the legal and technical details and speculation."
"What makes 'Fabricated' different is that it seeks to explore the implications of this work, not just cheerlead for it. Lipson and Kurman survey the field, travelling to England to interview the creator of the open-source RepRap and to Utah to investigate work on CAD for the human body."
"'Fabricated' is an excellent book to give to a friend, family member or co-worker who has heard of 3D printing but may not know many details of how it works or what it can do. But it's also an interesting read for people who keep up to date on technology."
"The authors ... have done their homework... the book is an easy, interesting read that serves as both primer and, perhaps, prognostication."
"Roboticist Hod Lipson and technology writer Melba Kurman bring great experience and intelligence to introducing the thirty-year history of 3D printing to general audiences... But many of the strengths and pleasures of the book derive from speculation about 3D printing in the near, middle, and distant futures."
"This book is a must-read for those in manufacturing and for those that want to know what the technology trend of the future will be."