Learn More About Ayanna Howard
Contrary to pop culture depictions of robots taking over the world, artificial intelligence (AI) is not out to destroy us. In fact, says Ayanna Howard, Ph.D., dean of the College of Engineering at The Ohio State University, AI is poised to enhance every aspect of our professional and personal lives, particularly in such areas as remote work, health care, education and manufacturing. But, she emphasizes, we must ensure the ethical development of these increasingly prevalent technologies.
A globally recognized roboticist and founder of the trailblazing education technology company Zyrobotics, Howard teaches organizations how to ethically develop and deploy innovative, AI-driven products that create efficiencies and improve the lives of users in the workplace, at home and in society. In the process, she helps developers avoid building biases into the AI they create so these transformational technologies can be useful and trusted learning partners, empathetic sounding boards, and relatable companions to people. She is particularly focused on assistive applications that improve the delivery of pediatric health care and education and serve people with physical or cognitive disabilities.
"The only way to prevent biases from seeping into the development of technologies is to ensure they are created with diversity of thought," says Howard, author of the Amazon #1 bestselling audiobook "Sex, Race and Robots: How to Be Human in the Age of AI" (Audible Originals, September 2020). "That means making sure all genders and ethnicities participate in their creation. Otherwise, organizations not only risk perpetuating biases and offending potential users, they also miss an opportunity to broaden their reach."
Confident the problem of bias can be addressed as she educates more people and organizations, Howard – who was named one of America's Top 50 Women in Tech by Forbes – remains cheerfully optimistic about AI's capacity to solve problems and improve many aspects of human life. That spirit shows through in her talks, writings and her March 2021 appearance on the ABC television talk show The View.
With a futurist's eye, Howard helps leaders in every sector prepare for the exciting changes that lie ahead in AI so they can develop innovative, disruptive products that serve the widest possible range of unique users.
###
Dr. Ayanna Howard began developing robots as a team leader at NASA's Jet Propulsion Laboratory. She is the founder and board director of Zyrobotics, a STEM education and therapy company that designs products for children with disabilities. An engineer by training, she recently joined the esteemed ranks of the Institute of Electrical & Electronics Engineers (IEEE) Fellows. Her work and accomplishments have been the subject of numerous articles and profiles, including in Time Magazine, USA Today and Black Enterprise.
Named by MIT Technology Review as a top young innovator and one of the 23 most powerful women engineers by Business Insider, her work has been featured in more than 250 peer-reviewed publications, reflecting her reputation as a foremost authority on human emotion-centered robotic design. Howard received the 2018 Richard A. Tapia Achievement Award for Scientific Scholarship, Civic Science and Diversifying Computing from the Center for Minorities and People with Disabilities in Information Technology. In 2019, Thinkers50 named Howard to its Radar Class of emerging thinkers to watch, and she was appointed to the Board of Directors of Autodesk and Partnership on AI. In 2021, she was one of two Ohio State engineers elected to the National Academy of Inventors.
Before embarking on a career in robotics with NASA, Howard earned both her doctorate and master's degrees in electrical engineering from the University of California. She also holds an MBA from Claremont University's Drucker School of Management and a bachelor's degree from Brown University.
Ayanna Howard is available to advise your organization via virtual and in-person consulting meetings, interactive workshops and customized keynotes through the exclusive representation of Stern Speakers & Advisors, a division of Stern Strategy Group®.
Ayanna Howard
was last modified:
November 1st, 2022
by
The Power of AI During a Pandemic
The pandemic accelerated the use of digital technologies, but it also exposed inequities. Technologies that enable everything from telemedicine and personalized education to signing up for vaccines have proved useful during the lockdown. But there were – and still are – distinct challenges to making sure everyone is able to participate. In this talk, Dr. Ayanna Howard, dean of the College of Engineering at The Ohio State University, outlines ways health care, financial, education and government institutions can design AI systems that better reach and serve a wider range of users.
The Future of Work in the Age of AI
AI is often seen as a threat to human jobs. But according to renowned roboticist and AI expert Dr. Ayanna Howard, dean of the College of Engineering at The Ohio State University, this pessimistic vision of the future of work is severely misguided. AI and humans will increasingly become co-workers, says Howard. As the virtual workplace becomes more common, Howard teaches companies how to strategically adopt and leverage AI in ways that keep people connected, productive and innovative. This presentation is especially relevant to organizations working on plans to return to the office.
Are We Trusting Our Systems Too Much? Hacking the Human Bias in AI
Bias. Stereotypes. Prejudice. All of these refer to implicit or subconsciously held beliefs that negatively impact those being labeled, and society in general. However, classifying the natural tendency to be biased as ethically right or wrong does not address the main issue. Rather, we need to focus on when and how preconceived notions influence the decision-making process, says robotics and AI expert Dr. Ayanna Howard, dean of the College of Engineering at The Ohio State University. In the digital age, biases are often unwittingly encoded in AI, manifesting in algorithms that guide human thoughts, beliefs and decisions. This results in a phenomenon of excessive trust and brings with it a range of negative consequences such as search engines that stigmatize women or automated judicial systems that discriminate against racial minorities. In this talk, Howard describes how bias can influence designs of next generation AI systems and negatively affect users. She then highlights strategies for mitigating or preventing bias so future technologies can be trusted, useful companions to everyone.
Debunking Myths Around Innovation and Creativity
How can companies ensure their innovation process is robust, representative and unbiased, especially when it comes to developing new and emerging technologies? "We need to rethink a lot of myths around innovation and who benefits from our inventions," says pioneering National Academy of Inventors Fellow Ayanna Howard, dean of the College of Engineering at The Ohio State University and founder of the trailblazing edtech company Zyrobotics. "As advanced technologies become more pervasive in the workplace and in our homes, and become better at adapting to our needs, we need to make sure that the developers, managers, and stakeholders involved in the innovation process adequately reflect the demographics of ALL customers equally. Innovation isn't a magic bullet – it must be cultivated." In this talk, Howard explains why this is important, not only because it allows inventions to reach and serve more users, but because "things must be created for ALL people. Otherwise, everyone loses." She goes on to debunk such myths as "The Brilliant Leader," "Destiny" and "Sponsorships." Audiences come away with an important new way of looking at innovation processes, the products they create, colleagues, peers, and existing or prospective customers/users they serve.
How to Make Robots Smarter – and Why We Should
There is both hope and fear regarding the advance of robotic technologies: will they be our closest partners or a threat to our jobs, safety, and well-being? Professor Ayanna Howard focuses on designing helpful robots with an emotional intelligence that appropriately reacts to human behavior. Robotic and AI development, she says, should focus on instilling in our creations rules of engagement: "Don't harm us. Obey us. Protect us." Robots that are more human in their behavior and psychology are less likely to violate our social norms, to be our friends rather than our enemies. In this presentation, based on her widely-viewed TED Talk, "Make Robots Smarter," Howard explains how she develops robots and other AI functions by incorporating everything she knows about human intelligence, behavior and neuroscience, with the aim of producing human-like machines that can empathize and reciprocate trust from actual people. Highlighting the implications for leading tech companies, as well as the businesses and consumers who will be buying their devices, gadgets, and helpers, Howard explains why making robots smarter and more human-like will make them less like the dangerous cyborgs depicted in science fiction.
Opportunities and Challenges of AI for Business
Artificial intelligence tools can help your business collect and analyze more data than ever before, while reducing labor costs and improving customer service. AI is already transforming how businesses and industries function, from medical providers diagnosing and treating diseases to financial professionals managing complex portfolios. As more companies deploy AI, however, they must be aware of the implications and unintended consequences of leveraging the technology. Ayanna Howard, a robotics and AI expert, can help businesses ask key questions about the consequences of using these tools. What is the social impact of AI? How do you ensure that the benefits outweigh any unintended consequences? What happens when AI goes rogue – such as a privacy invasion or misuse of private data? This facilitated session will focus on how organizations prepare to successfully implement AI and avoid the pitfalls, from the merely annoying to the disastrous.
How to Prepare Students for the AI Economy
Artificial intelligence and robotics promise enormous benefits to humanity, but there could be potential drawbacks as well. As more jobs are automated, fewer employment opportunities outside the technology sector will exist. It's also possible that the wealthy and well-educated will reap the rewards of AI while holding back the underserved who will find it even harder to climb the social ladder. To address these long-term concerns, Dr. Ayanna Howard says we need to focus on expanding the availability of STEM education now, so that future generations will be prepared for the gigantic technological shift taking place. A roboticist and AI expert, Dr. Howard draws on her background as an educator, as well as her expertise as co-founder and chief technology officer of the educational technology company Zyrobotics. She shows educators how they can successfully integrate STEM into classes for young children, encourage technological knowledge and appreciation throughout grade school, and ensure students are equipped with the theoretical and practical skills needed to succeed in higher learning institutions where they can successfully pursue careers in the technologies of the future.
Robots As Helpful Health Care Givers
Whether caring for children with special needs or the elderly, providing adequate health care is a global and resource-stretching concern. But what if robots could lend a helping hand? On her mission to make robots "smarter," Professor Ayanna Howard has focused extensively on the use of robotic and AI technology in health care. Specifically, she has made major advances in providing physical therapy for children with motor skill limitations by making robots that play with them and turn their regimens into a game, while also allowing children to feel they have playmates to whom they can relate and freely express themselves. More broadly, robots can be programmed to make emotional connections with patients of all ages and conditions, helping to monitor their states of health, provide company and comfort, and work with doctors in giving medical treatment. This presentation offers insight and advice to medical providers, demonstrating how they can use assistive robots to improve the quality and success of care – and possibly revolutionize the entire industry.
Bringing Your Whole Self to the Job: Making the World Better Through Engineering and Science
At 27, Dr. Ayanna Howard was hired by NASA to lead a team designing a robot for future Mars exploration missions that could "think like a human and adapt to change." Her accomplishments since then include being named one of 2015's most powerful women engineers in the world, one of Forbes' 2018 U.S. Top 50 Women in Tech and the first woman to be appointed dean of the College of Engineering at The Ohio State University. From creating robots and studying the impact of global warming on the Antarctic ice shelves, to founding a company that develops STEM education and therapy products for children with special needs, Howard focuses on the responsible role of global citizens. In this talk, she delves into the implications of recent advances in robotics and AI and explains the critical importance of ensuring diversity and inclusion at all stages of development so robots are designed to be accessible to all. Throughout the talk, Howard will discuss her own journey as she navigated her roles at NASA, Georgia Tech and in technology startups.
(Audible Originals, September 2020)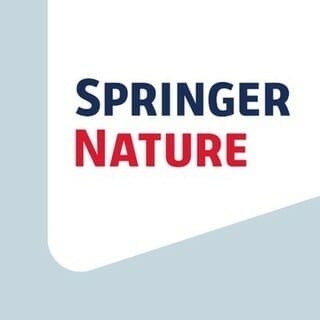 (Springer Nature, July 2020)
"We recently engaged Ayanna to speak at Baker McKenzie's fourth FutureWorks Global Employer Forum in New York. The audience comprised of senior leadership from progressive global organizations and we discussed the megatrends impacting the future of work. Ayanna did a great job speaking plainly and intelligently about AI and its impact in the workplace. She was fantastic at engaging the audience on an otherwise highly technical subject. Our audience was largely inexperienced in this area but very sophisticated in business, and she was able to strike exactly the right tone for communication and to enable a meaningful discussion. We enjoyed working with her from the moment we had an opportunity to speak directly. She was highly responsive, very easy to work with and she completely understood our requirements and exceeded them in every respect. I would highly recommend Ayanna as a speaker."
"Ayanna was a great partner to work with for our event. She shared her story in an engaging way that hit on the key points I was hoping her talk would deliver. Her talk was very well received, with many of our attendees specifically appreciating the examples she shared. I was looking for Ayanna to provide a motivating and inspiring vision into the future of work for our community, and she definitely delivered on that. She was a fabulous addition to our event."