The last few years have been rough for gender equality worldwide. Between the disproportionate effect of the pandemic across genders and climate change having more drastic impacts on women than men, 57% of women now expect to leave their current employer for a new role within two years. Twenty-two percent are considering departing the workforce altogether.
It's clear female representation is more important than ever before, especially in tech where women are historically the minority.
Though external factors may seem to conspire to widen the gender gap, women continue to break new ground in fields including artificial intelligence (AI) and robotics, healthcare and space technology, serving as crucial role models to anyone facing adversity at work. Read on to learn the incredible stories of inspiring women scientists, entrepreneurs and leaders behind some of the most important advancements of the last decade.

Inspirational Leadership Journeys to the Top of Robotics and AI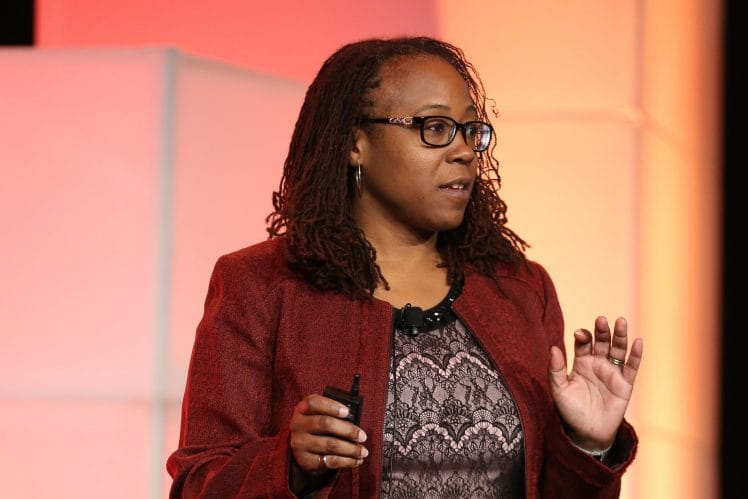 What does leadership require in the fields of engineering, robotics and AI? Embracing an individual's diverse experience that gives them unique abilities to innovate and lead, says Ayanna Howard, dean of the 10,000-student-strong College of Engineering at The Ohio State University. Howard co-founded a trailblazing ed-tech company, served as chair of the computing department at the Georgia Institute of Technology and previously led a team of engineers and scientists working on the next generation of NASA's Mars rovers at the agency's storied Jet Propulsion Laboratory. Howard's examples from her own leadership journey uplift leaders and high potentials alike by emphasizing the importance of having the courage to innovate, engage with a diverse team and make and learn from mistakes – which she explains in-depth in her bestselling audiobook, "Sex, Race and Robots: How to Be Human in the Age of AI" (2020). This brings a clear understanding of the importance of leading a diverse team with empathy and fostering an inclusive environment that allows team members to not only survive, but to thrive and continuously innovate.
Rana el Kaliouby is a rarity in both the tech world and her native Middle East: a Muslim woman CEO in a field that is still overwhelmingly white and male. Growing up in Egypt and Kuwait, el Kaliouby was raised by a conservative father who valued tradition — yet also had high expectations for his daughters — and a mother who was one of the first female computer programmers in the Middle East. Even before she broke ground as a scientist who has been named one of BBC's Top 100 Women of 2019 and one of Newsweek's America's Greatest Disruptors, she broke the rules of what it meant to be an obedient daughter and, later, an obedient wife to pursue her own daring dream. As el Kaliouby chronicles in her bestseller "Girl Decoded: A Scientist's Quest to Reclaim Our Humanity By Bringing Emotional Intelligence to Technology" (2020), her journey from a "nice Egyptian girl" to a woman carving her own path as she revolutionizes technology was never easy. But her story of decoding herself — learning to express and act on her own emotions — would prove to be the most unforgettable challenge of all.
Pioneering Advancements in Health Care Technology
Mental health disorders cause significant impacts to personal and professional lives, and though depression is on track to be the #1 disease burden globally by 2030, its causes, onset and treatment remain unpredictable. Thanks to MIT Professor Rosalind Picard– the inventor of numerous mobile and wearable health technologies and one of the world's most cited scholars on Digital Health – mobile and wearable devices are improving in their ability to model continuous body and activity/sleep/social data, detect subtly changing patterns related to shifts in health and provide early AI-generated forecasts. Professor Picard, who was recently awarded the 2022 International "Lombardia è Ricerca" Award for her unparalleled contributions to the field of computer science for safety, wellness and sustainable growth, highlights some of the latest research and technologies, focusing on both the scientific and ethical challenges around using AI to foster good mental health.
As society grapples with decisions around vaccine mandates, health care accessibility and the need to cure chronic diseases, genetic engineering is at the forefront of policy discussions. For decades, acclaimed bioethicist, futurist and legal scholar Alta Charo has been helping organizations – including the U.S. government, multinational companies and global entities such as the World Health Organization – examine complex legal, ethical and regulatory issues surrounding biotechnology and emerging sciences. A dynamic storyteller, Charo shares case studies and deep insights into what we must consider when making decisions around new technologies so we can extract the many benefits offered by scientific breakthroughs without harming society.
Blazing New Trails on the Final Frontier
Eleanor Roosevelt once said that the "future belongs to those who believe in the beauty of their dreams." Professor Dava Newman, MIT Media Lab director and one of the world's most influential women engineers according to Forbes, thinks the most important thing we can do is inspire young minds and to advance the kind of science, math and engineering education that will help humanity literally explore Mars. As an aerospace engineer and rocket scientist, Newman has spent her entire career dedicated to furthering STEM education, but she now explains why she may have delivered the wrong message. "We made STEM a thing – you were either In or Out," she reveals. "I'd like to change the conversation. I now call it STEAMD. I bring in the arts, I bring in design – the Makers. No more filtering anyone out, but rather, we must strive for infinite diversity in infinite combinations, empowering the women leaders of tomorrow!" By highlighting an inclusive, distributed leadership framework alongside stories of untold women innovators and leaders, Newman lays a pathway for organizations to follow that will welcome even more people into the tech industry.
Founding director of the MIT Space Exploration Initiative Ariel Ekblaw knows firsthand the value of inspiration in choosing to pursue a career in STEM (Science, Technology, Engineering, Math). Her mother (one of the first female pilots in the United States Air Force) was a reservist instructor pilot who taught her male counterparts how to fly. An expert on space habitats and editor of "Into the Anthropocosmos: A Whole Space Catalog from the MIT Space Exploration Initiative" (The MIT Press, October 2021), Ekblaw explains why promoting STEM careers for women is at the heart of her work and how childhood programs, like Girl Scouts, can help parents guide their daughters toward new opportunities. Using the philosophy of "learn one, do one, teach one," Ekblaw discusses the service model of leadership and how values like exploration and courage can help young women see STEM subjects as viable paths to effect meaningful personal, professional and community change. With particular emphasis on Generation Z and underrepresented communities, Ekblaw focuses on cultivating interest among youth in a way that motivates them to invest in the health of our planet and take up the banner of leadership for a new era.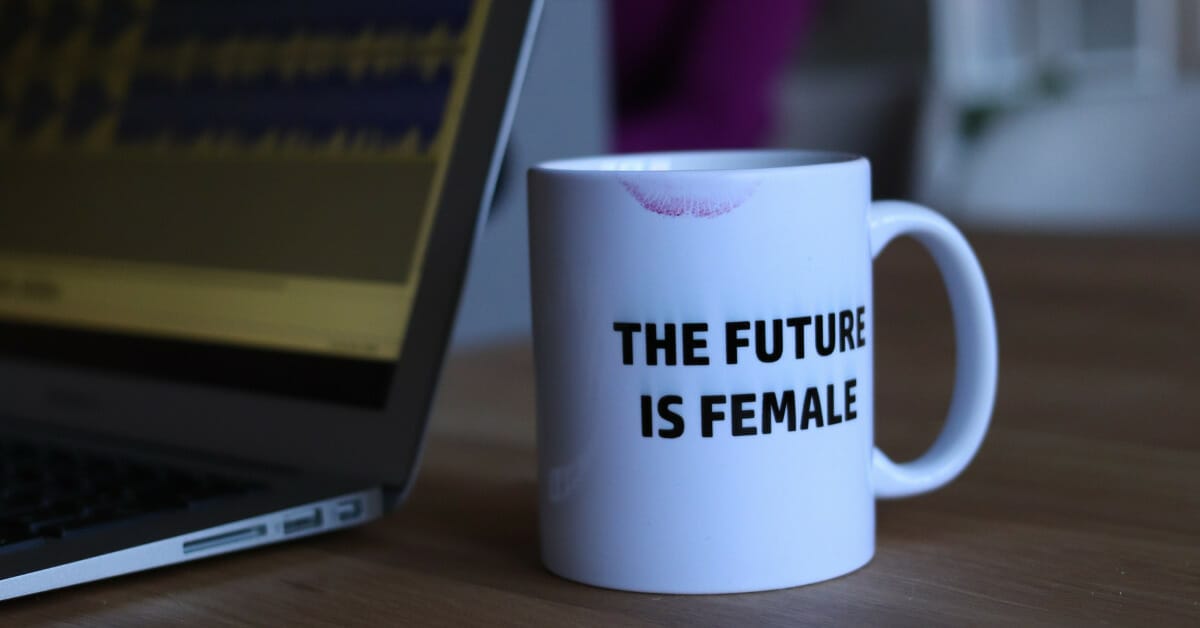 Diversity in tech is a game-changer. Not only does it drive better decision-making and faster innovation, but it also leads to products and services that are tailored to the needs of a wider range of customers. These tech leaders serve as proof that breaking down barriers is not only the right thing to do for society, but also translates to smart business strategy.
---
When an organization commits itself to being a part of the gender equality solution, research shows that it sees happier employees with higher rates of collaboration and innovation while improving their reputation and increasing opportunities to become sustainably profitable. Stern Strategy Group connects you with renowned thought leaders whose insights, strategies and management frameworks help organizations fuel growth and disruptive innovation to better compete in a constantly changing world. Let us arrange for these esteemed experts to advise your organization via virtual and in-person consulting sessions, workshops and keynotes.
Women in Tech: Closing the Gap, One Byte at a Time
was last modified:
March 15th, 2023
by