Learn More About Rana el Kaliouby
What if our high-tech devices could decipher and respond to our every action and feeling? Rana el Kaliouby, Ph.D., is on a mission to humanize technology with artificial intelligence (AI) that understands not just our commands but our facial expressions, body language and emotional states, or what she calls "Human Perception AI." Deputy CEO at Smart Eye, she envisions and works to create a world where devices and technologies that once separated us will bring us together. It's the next frontier in AI, with commercial applications across industries – and it's closer than we think.
A computer scientist, technologist, entrepreneur and business leader, Dr. el Kaliouby (el kall-YOU-bee) believes that "humanizing technology gives us a golden opportunity to reimagine how we connect with machines, and, therefore, how we connect with each other." Co-founder and former CEO of Affectiva, the category-defining MIT spinoff and pioneer of Emotion AI, el Kaliouby invented the company's award-winning emotion recognition technology. Using large, diverse datasets – comprised of 8.8 million faces analyzed in 87 countries – to detect complex and nuanced emotions and cognitive states, the Emotion AI platform combines facial expression and tone of voice to infer how a person is feeling. Now, having advanced the technology beyond just emotions, el Kaliouby is pioneering Human Perception AI: software that analyzes face and voice to detect nuanced human emotions, complex cognitive states such as drowsiness and distraction, activities and objects people use. El Kaliouby has raised over $50 million in venture and strategic funding for Affectiva. Among other applications, the company's technology is used by leading companies in the automotive industry to improve road safety and deliver better, more personalized transportation experiences. In addition, 25% of the Fortune Global 500 companies use Affectiva's technology to test consumer engagements with ads, videos and TV programming. It is also used in healthcare, education, social robotics, conversational interfaces and more. El Kaliouby realized a successful exit for Affectiva in June 2021 when the company was acquired by Smart Eye, where she will team with Martin Krantz, Smart Eye's CEO, to scale the company to a global AI powerhouse.
Teaching machines to measure and interpret human emotions has the potential to dramatically improve lives, with such powerful applications as assisting doctors and nurses in delivering better care, engaging students and personalizing their learning experience, and increasing road safety by making "emotionally aware" vehicles. It also promises to forever change the rules of consumer engagement by providing real-time insight into viewers' emotional responses to brands, ads and other digital content. El Kaliouby's work and research into new frontiers for AI technology are the subject of her bestselling book with Carol Colman, "Girl Decoded: A Scientist's Quest to Reclaim Our Humanity By Bringing Emotional Intelligence to Technology" (Penguin Random House, April 2020).
A passionate advocate for innovation, ethics in AI and diversity, Dr. el Kaliouby was recently appointed an Executive Fellow at Harvard Business School where she will co-teach AI-related classes. As her popular TED talk made apparent, Dr. el Kaliouby has the ability to simplify and translate complex science, and make it accessible to any audience. Her credentials as a popular spokesperson for science led to her co-hosting the PBS Nova Series, "Nova Wonders," which premiered in April 2018. A founder of her own technology company, an accomplished inventor, and one of few women to have successfully transitioned from academia to business, Dr. el Kaliouby – and her work – earn considerable recognition.
Dr. el Kaliouby has been named to Entrepreneur's 100 Women of Influence in 2022, the AI Magazine 2022 list of Top 10 Leaders Innovating in the AI Space; the 2018 Thinkers50 Radar list of management thinkers most likely to shape the future of how organizations are managed and led; to Fortune's 2018 40 Under 40 of the most influential young people in business; Forbes America's Top 50 Women in Tech; Inc.'s Female Founders 100; Bostinno's 50 on Fire; and WIRED's 25 Geniuses Who Are Creating the Future of Business. Recently inducted into the Women in Engineering Hall of Fame, Dr. el Kaliouby is also a World Economic Forum (WEF) Young Global Leader and a newly minted Young Presidents' Organization member. She is also often cited in and interviewed by top business and mainstream outlets, including The New Yorker, Wired, Forbes, Fast Company, The Wall Street Journal, The New York Times, TIME Magazine, Fortune, CNN, CBS and Reddit.
Prior to founding Affectiva, Dr. el Kaliouby was a research scientist at the MIT Media Lab where she spearheaded applications for facial coding to benefit mental health, autism and other research areas. Born and raised in Cairo, she received Bachelor of Science and Master of Science degrees in computer science from the American University in Cairo and a Ph.D. from the Computer Laboratory, University of Cambridge.
Rana el Kaliouby, Ph.D., is available to advise your organization via virtual and in-person consulting meetings, interactive workshops and customized keynotes through the exclusive representation of Stern Speakers & Advisors, a division of Stern Strategy Group®.
Rana el Kaliouby
was last modified:
October 4th, 2022
by
Girl Decoded: A Scientist's Quest to Reclaim Our Humanity By Bringing Emotional Intelligence to Technology
In a captivating memoir, an Egyptian-American visionary and scientist provides an intimate view of her personal transformation as she follows her calling—to humanize our technology and how we connect with one another.
Rana el Kaliouby is a rarity in both the tech world and her native Middle East: a Muslim leader and CEO, a woman in charge in a field that is still overwhelmingly white and male. Growing up in Egypt and Kuwait, el Kaliouby was raised by a conservative father who valued tradition—yet also had high expectations for his daughters—and a mother who was one of the first female computer programmers in the Middle East. Even before she broke ground as a scientist, she broke the rules of what it meant to be an obedient daughter and, later, an obedient wife to pursue her own daring dream.
After earning her PhD at Cambridge, el Kaliouby, now the divorced mother of two, moved to America to tackle the growing empathy crisis in our culture. The majority of our communication is conveyed through non-verbal cues: facial expressions, tone of voice, body language. But that communication is lost when we interact with others through our smartphones and devices. The result is a digital universe that's emotion blind, rendering us functionally autistic in cyberspace. To combat our fundamental loss of emotional intelligence online, she co-founded Affectiva, the pioneer in the new field of Emotion AI, enabling our technology to understand humans the way we understand one another. "Girl Decoded" chronicles Rana el Kaliouby's journey from a "nice Egyptian girl" to a woman carving her own path as she revolutionizes technology. But decoding herself—learning to express and act on her own emotions—would prove to be the biggest challenge of all.
Emotion AI in the Time of COVID-19
Rana el Kaliouby has been thinking about how artificial emotional intelligence (Emotion AI) could preserve our emotions in a digital world, with a number of applications that are relevant in the COVID-19 pandemic: for example, understanding audience engagement during virtual events and meetings, gauging students' reaction and comprehension in e-learning scenarios, and monitoring people's mental health and wellbeing as many are dealing with anxiety right now. In this presentation, el Kaliouby will discuss the role of tech in keeping us connected and how to preserve the qualities that make us human – our emotions and understanding of one another – as we increasingly live and work online.
How to Build AI That You Can Trust
As AI becomes more sophisticated, it will be increasingly performing or aiding in important tasks traditionally done by humans—from driving cars to teaching our children and caring for the sick and elderly. Given the nature of these roles, we should be able to trust the AI systems with which we will be interacting. It's paramount that developers building these systems carry out their work with these considerations in mind, and create the next generation of AI with trust as its cornerstone. Rana el Kaliouby, a leading pioneer in Human Perception AI, argues that the basis of trust is empathy, and ensuring AI is empathetic is key to having humans trust its competence. In this presentation, el Kaliouby outlines her "5 Tenets of the Social Contract Between AI and Humans." She argues that to avoid systemic bias, diversity must be reflected not only in the data used to build the AI capabilities of the future, but also in the teams developing the systems. More specifically, AI has to be attuned to the needs of humans, understanding our complex emotions and cognitive states, and adapting to these appropriately. This framework will be essential to the companies and individuals who are forging the future, ensuring they make AI less artificial and more human.
How to Develop and Deploy Ethical AI
Through Emotion Artificial Intelligence (Emotion AI), Dr. Rana el Kaliouby is at the forefront of developing and deploying artificial intelligence that goes far beyond performing routine, repeatable tasks. But the ability to create such technology also requires an ethical structure for doing so. As we face the consequences of AI that doesn't recognize fundamental human values, el Kaliouby reveals how her journey as a scientist and entrepreneur has positioned her to address important ethical questions relating to potential bias, privacy and other issues that are increasingly a matter of public debate. She provides strategies for both the development of AI solutions and their practical deployment, teaching organizations how to factor ethical considerations into both areas. Instructional as well as inspiring, this keynote can form the beginnings of a conversation for companies, entrepreneurs and academics alike on how ethics must catch up with the overwhelming pace of technological advancement that is reshaping our world.
Ethics as an AI Business Strategy
Dr. Rana el Kaliouby has always placed ethics at the heart of her mission as a scientist and entrepreneur. In addition to being true to her beliefs, avoiding bias and respecting consumer privacy with technology has served as a successful business strategy as well. Affectiva, el Kaliouby's company which she co-founded and serves as CEO, has grown to become a notable AI startup by positioning itself as an ethical organization. Under her leadership, Affectiva has gone as far as to turn down multimillion-dollar investments with entities whose practices and goals did not align with the founders' moral values. Far from dooming Affectiva, this business strategy allowed it to thrive and attract the growing ranks of investors concerned with making money responsibly. This strategy, however, is not without risks. In this presentation, el Kaliouby tells the story of how she built a morally rooted AI startup and convinced stakeholders to endorse a strategy that at times seemed fraught with challenges. As consumers and investors increasingly demand transparency and worry about the drawbacks of being part of a controversial organization, building an ethical business will be more of a necessary challenge to senior leaders and entrepreneurs. Dr. el Kaliouby has been there, done that and has crucial lessons for everyone treading the same path.
How Emotion AI Could Transform Health Care
AI-based virtual assistants are evolving quickly, and now, increasingly more effort and resources are being put toward making them emotionally intelligent – able to pick up on subtle cues in speech, inflection, or gesture and expression to assess a person's health and wellbeing. Nurse avatars and social robots – such as Catalia Health's Mabu, an emotion-aware personal care companion for terminally ill patients – are already proving their abilities to enhance patient-centered health care environments around the world, making routine processes more efficient, and improving experiences and outcomes. But their full potential is even more profound, and far from realized, believes Dr. Rana el Kaliouby.
Emotion AI, she says, provides an opportunity to transform numerous aspects of health and wellbeing, from telemedicine and drug efficacy to mental health research and autism support. By reading into vocal tone or detecting facial expressions, for example, emotion AI-enabled platforms could detect depression or even potentially underlying chronic conditions, such as heart disease. In telemedicine, mood-aware wearables could contribute to monitoring mental health and wellbeing, perhaps helping those with depression track their emotional state and share that data with their doctor.
Our emotional wellbeing and our health is intertwined, Dr. el Kaliouby explains. She discusses the future of health care – through the lens of emotion AI, delving deep into how far it has come and helping envision how far it can still go. Its promise is powerful.
Artificial Emotional Intelligence (Emotion AI) – What It Is and Why It Matters
Today's devices work hand-in-hand with humans –at work, home, school and play. Dr. Rana el Kaliouby believes they can do much more. An expert in artificial emotional intelligence, or "Emotion AI," Dr. el Kaliouby explores the valuable applications of humanized technology in media and advertising, gaming, automotive, robotics, health, education and more. She explains how machine learning works, explores the potential for the development of emotion chips, and addresses the ethics and privacy issues of Emotion AI. In her talks, Dr. el Kaliouby gives participants an inside look at the world's largest emotion data repository, shares results from her research studying more than 5 million faces around the world, and reveals that the emoji mindset may soon be a thing of the past.
Emotion AI and the Future of Work
With any technology advances and automation of tasks, it's inevitable that jobs will change or disappear. However, artificial intelligence (AI) will, at the same time, create many new types of jobs that did not exist before, augment our abilities and complete menial tasks to free humans up to do the higher level strategic thinking and decision making. Computer scientist and AI expert Dr. Rana el Kaliouby envisions a world in which devices interact with us the same way we interact with one another – through conversation, perception and emotion. Before long, we won't even remember when our relationship with technology was any different. El Kaliouby, who is currently developing emotion AI, is ensuring that in the near future our devices will have an emotion chip that can sense and react to people's cognitive and emotional state with accuracy and empathy. Our mobile phones, cars, smart TVs, personal digital assistants and even our household appliances will be able to sense our emotion and cognitive states.
In this presentation, el Kaliouby reveals eight major ways that emotion AI will transform the future of work – from productivity companions and human-robot teams, to a complete re-imagination of our travel experiences and how we connect with one another – showing business leaders how new jobs will be created and why they must rethink how employees are trained (and re-trained) for the constantly evolving technology and business landscape.
Emotion AI Takes a Front Seat in Cars of the Future
Recent innovations around the autonomous car are shaking up the automotive industry. Beyond the issues of driverless or semi-autonomous vehicles, cars of the future are undergoing a fundamental shift in human-machine interaction. Consumers today crave more relational and conversational interactions with devices, as evidenced by the popularity of chatbots and virtual assistants like Siri and Alexa. Next-generation cars are emerging with advanced artificial intelligence systems that include conversational interfaces between the driver, passengers, the vehicle itself and its controls – all connected to the Internet of Things (IoT) and mobile devices individuals use. Leveraging emotion recognition technology that senses and analyzes expressions of emotion, cars will soon come equipped with the ability to perceive our reactions and moods and respond accordingly. Dr. Rana el Kaliouby shows how these "emotionally aware" vehicles will benefit the automotive industry and consumers in a number of ways, such as improving road safety and jacking up the in-car experience with optimal personalization.
Marketing: How Emotion Analytics Drive Deeper Connections with Consumers
The marketing holy grail is building emotional connections with consumers while creating personalized experiences unique to the brand. Yet, marketers struggle to measure the success of their efforts. Dr. Rana el Kaliouby helps them learn to leverage emotion technology to hit the right chord. She points to examples drawn from the more than 1,400 brands already using it to measure and analyze how consumers respond to digital content, such as videos and ads, and even TV shows. She explains why – and how – emotion data helps media companies, brands and advertisers improve their advertising and media spend, and predict sales uplift and virality. She also discusses experiential marketing, and how adding real-time emotion awareness to digital and retail experiences makes such campaigns so successful. Case in point: Hershey's "smile for a sample," which uses machines equipped with facial coding technology to distribute candy bars in exchange for smiles.
IoT: Mood-Aware Connected Home Devices That Can Make Life Better
The number of connected devices on and around us is growing exponentially (it will reach 25 billion by 2020, according to Gartner analysts). Ranging from wearable devices and cars to the TV, refrigerator, a mirror and social robots, these devices are designed to bring about positive behavior change as they persuade or motivate the user to do things differently, better, faster or more efficiently. But to be most effective, they need to be perceptual and in tune with our emotions, says Dr. Rana el Kaliouby. Imagine your fridge works with you to eat healthier, or your wearable device and television team up to get you off the couch. Your bathroom mirror senses you're a bit stressed and adjusts your lighting while turning on the right mood-enhancing music.
Dr. el Kaliouby demonstrates how mood-aware machines have the potential to transform our homes and major industries. Often asked what the future holds for mood-aware technology, her answer is simple: it will be ubiquitous, engrained in the technologies we use every day, running in the background, making our tech interactions more personalized, relevant, authentic and interactive.
Personalized Learning That Leads to Dramatically Improved Outcomes
Artificial intelligence and Emotion AI get us closer to realizing personalized education with the potential to dramatically improve learning outcomes. Today, in online learning environments, it's not until students take a test that the instructor knows whether the education was effective. Corrective actions take place after the fact. But what if intelligent learning systems could provide a personalized learning experience? Such a system would know an individual and the individual's unique learning style, sense levels of engagement or frustration, and then adapt in real time. Dr. Rana el Kaliouby shares how these intelligent systems would offer a different explanation when the student is frustrated, slow down a bit in times of confusion, and tell a joke when it's time to have some fun – just the way an awesome teacher would.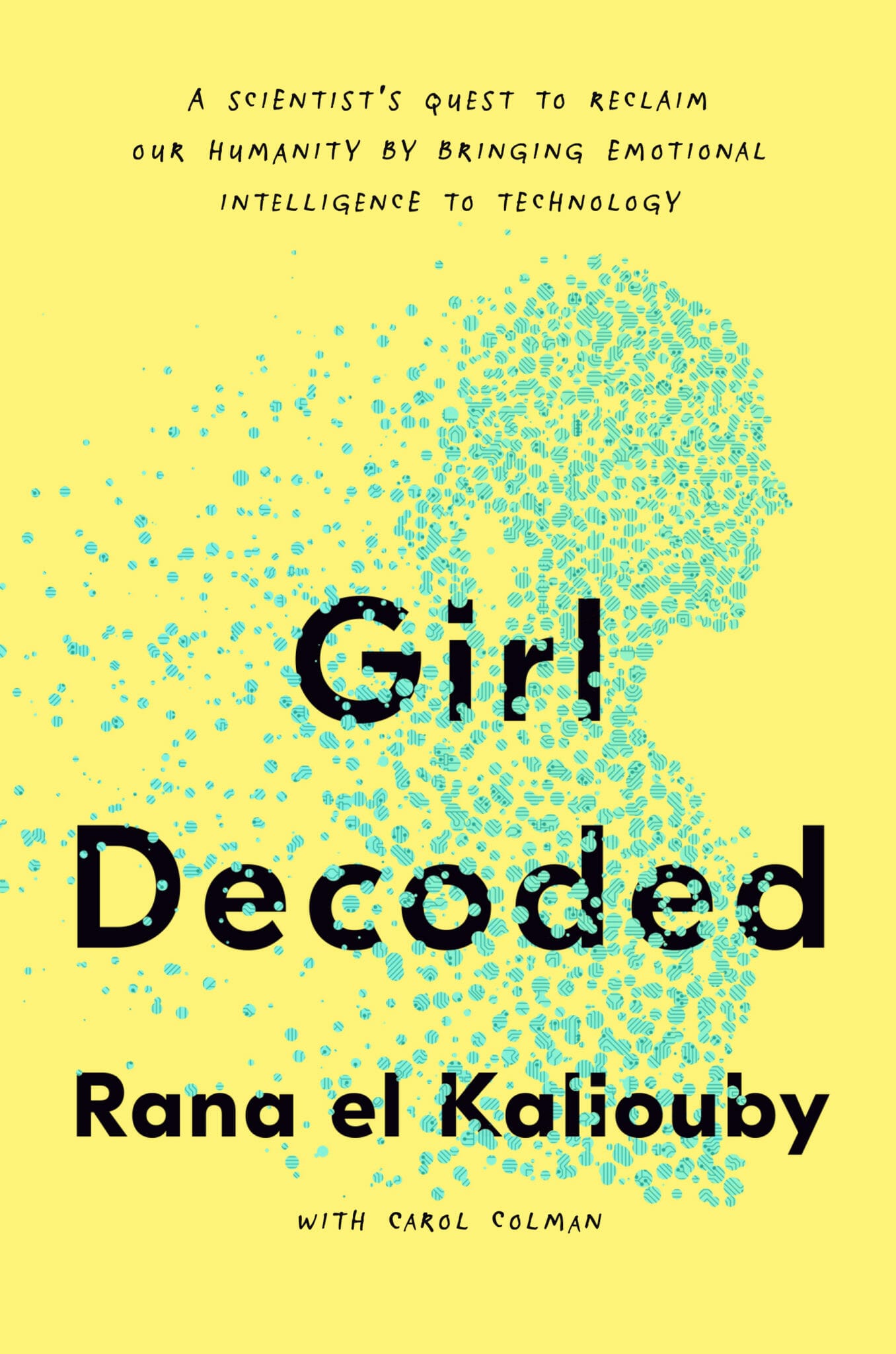 (Penguin Random House, April 2020)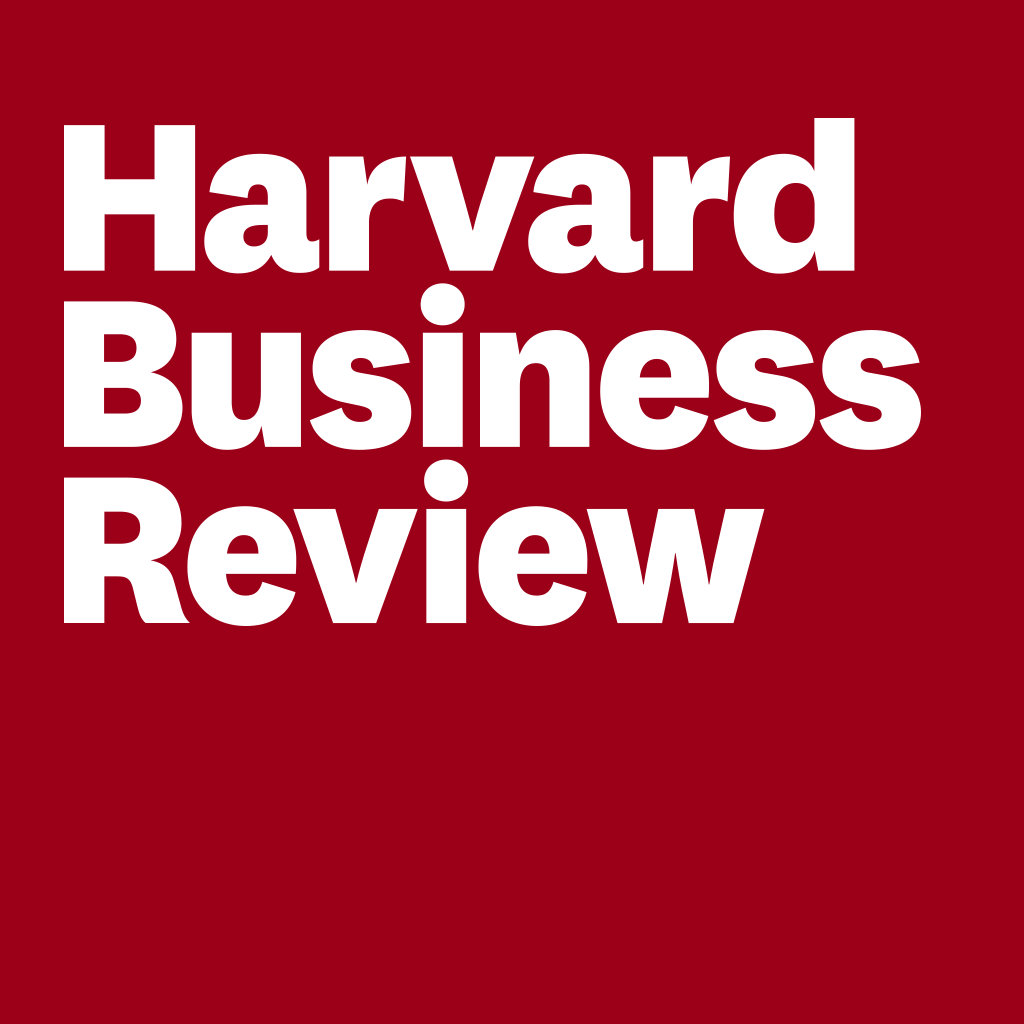 (Harvard Business Review, October 2019)
Praise for "Girl Decoded"
"Rana el Kaliouby's journey to overcome self-doubt and embrace her ambition will resonate with women everywhere. Girl Decoded is the kind of honest and inspiring story that will encourage other women to share their experiences and own their power."
"Rana el Kaliouby's vision for how technology should work in parallel with empathy is bold, inspired, and hopeful. Girl Decoded is both a vivid coming-of-age story and a call to each of us to be more mindful and compassionate when we interact online."
"As an entrepreneur and computer scientist, Rana el Kaliouby has done pioneering work to infuse technology with emotion and leverage technology to enrich our understanding of emotions. In this forthright, engaging memoir, she takes us behind the scenes of her work and through the key events that have shaped her life and worldview."
"I really enjoyed this honest story of how science actually works. The road to brilliant innovation is full of setbacks. But often it's the small travails that stop us. El Kaliouby's dream was to enable computers to engage human emotions. But she needed to engage her own emotions to invent machines with emotions. Her remarkable life story is a captivating way to understand this new technological frontier: machines with emotional intelligence."
"Emotional intelligence in AI is every bit as critical for machines as it is for humans. No one has done more to create that capability than Rana el Kaliouby. This book tells the remarkable story of her pioneering journey, breaking barriers all along the way. A must read!"
"Rana el Kaliouby is one of the most brilliant and inspiring people I've ever met, but I wasn't prepared for how this book would move me. The reader joins Rana on an uplifting journey from nice, shy Egyptian girl to scientist, entrepreneur and visionary American leader. We also witness the birth of an idea—that machines can be trained to recognize and respond to human emotion. Rana expresses her vision with clarity and hope, and leaves us believing that Emotion AI will shape the intelligent machines of the future into a force for good."