Building a company culture that aligns well with your corporate strategy is an indispensable element of fulfilling your objectives. If your culture doesn't support your strategy, achieving your strategic aspirations may be elusive, says University of California, Berkeley Haas School of Business Professor Jennifer A. Chatman, Ph.D.
The world's top authority on corporate culture and co-developer of the Organizational Culture Profile (OCP), Chatman has been a key voice in outlining what defines an organization's culture and how to create one that is high performing.
A valued advisor to organizations as varied as Genentech, Goldman Sachs, Mars Inc., Sony and the U.S. Treasury, she teaches leaders how to measure and assess the gaps between their organization's current and strategically needed culture. Her research has shown that organizations that emphasize adaptability first perform better on bottom-line financials, showing how essential culture is to success. But, she says, leaders must first understand what corporate culture is and the impact it has on an organization.
"People have so many misconceptions about corporate culture and the role it plays in driving organizational success," Chatman points out. "Culture is something that you can and should be very, very deliberate about. You don't have a choice about whether a culture forms, but you do have a choice about influencing its substance and strength, which will have a sustained impact on an organization's success."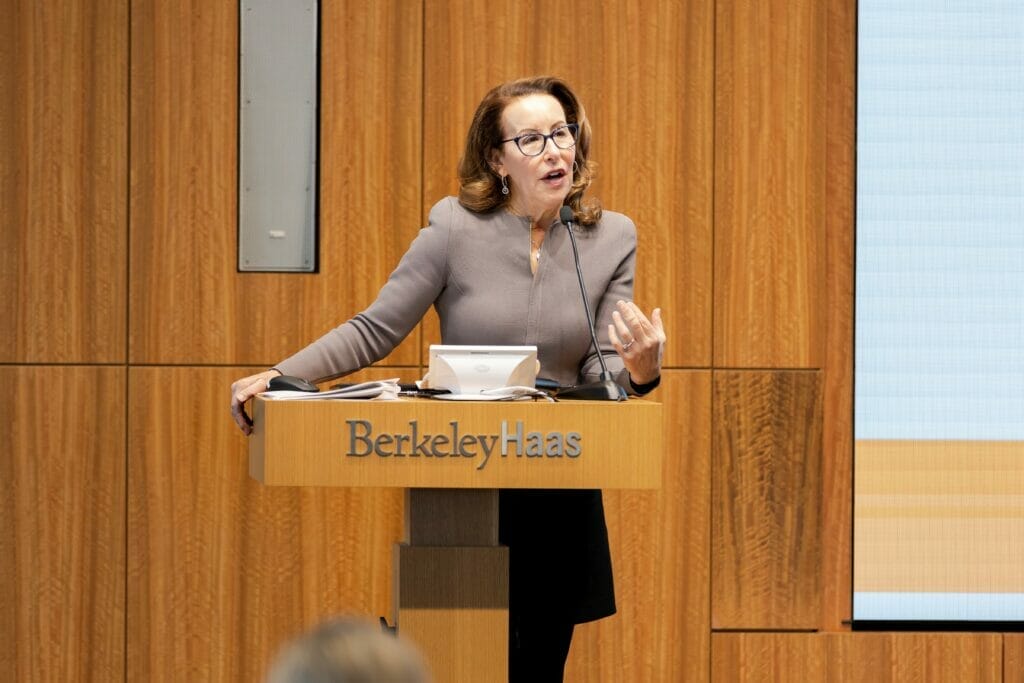 A born researcher, Chatman has always been curious about social-psychological processes. Her graduate studies and research focused on why people become committed to work, the role work plays in our lives, how people come to fit the culture of their organization, and what leads to people becoming very committed to their work or, on the opposite end, what leads to burnout.
"Very quickly my research helped me understand how and why a company's culture is incredibly important," she recounts. "The context of that culture really influences how inspired people are about working in a particular place and how well they understand the strategic priorities. It's just as important for leaders to be clear about what the collective goals are for the organization."
Chatman also points out that in today's context of hybrid and remote work, a strong, strategically relevant culture is vital to ensure a diverse workforce is fully integrated regardless of location.
Measuring Corporate Culture Quantitatively
Founder of the Berkeley Culture Center, Chatman recognized the need for a systematic method of quantitatively measuring an organization's culture, which led to the development of the Organizational Culture Profile. Since a company's culture is completely unique, the OCP uses rigorously collected data to measure and assess the gaps between an organization's current culture and the culture that would be needed if the organization were fully executing on its strategy.
"By doing this gap analysis," Chatman explains, "we can really zoom in on where the current culture is falling short from a strategic standpoint."
Through this meticulous research, Chatman created a three-part framework that helps leaders better understand the finer details of their company's current culture. Offering a set of key levers for change – among them the signals leaders send to employees and how people are recruited and brought into an organization – the OCP assessment and framework helps increase the probability that new business strategy initiatives will succeed.
The Vital Importance of Good Leadership
The influence of leaders on culture can't be understated, Chatman emphasizes. She explains that leaders have a stronger impact on corporate culture than they may even realize – for good and for bad. Chatman cautions that the repercussions of a narcissistic leader can last even after they're no longer with the organization.
"Narcissistic leaders create cultures that are lower in integrity and lower in collaboration, two of the very attributes that organizations need for long-term survival," she explains. "But worse yet, narcissistic leaders leave a residue on the culture that stays even beyond when they were with a company."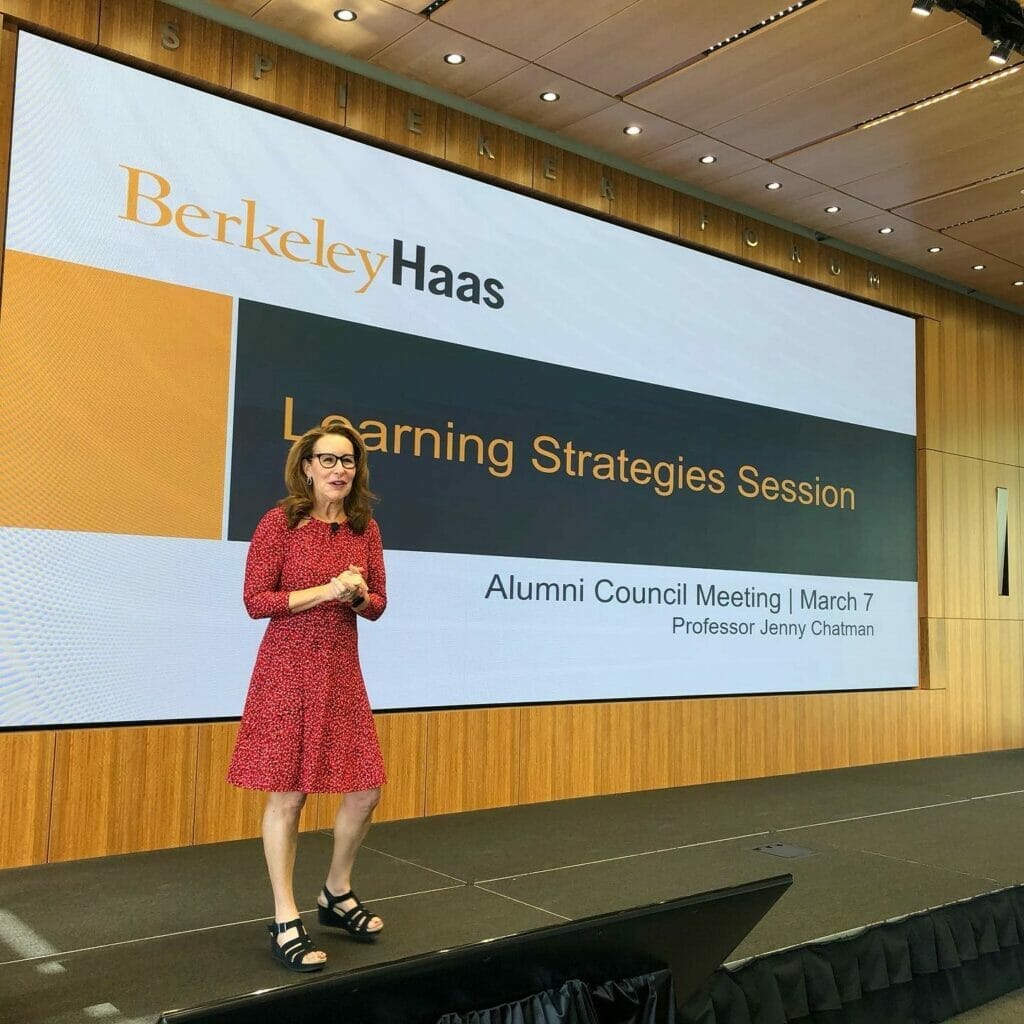 With tools to quantify how well a person fits within a culture, particularly looking at employees' desired values versus actual corporate values, Chatman's research shows that thinking about person-job fit is only part of aligning culture with strategy.
"It's more than just how well you fit the specific job, it's about how a person resonates with the broader context of an organization," she explains. "People who fit better within an organization stay longer, perform better, get promoted faster and are more committed to their work and the company's overall strategy."
---
Corporate culture is essential to success, and organizations that emphasize adaptability first perform better on bottom-line financials. Stern Strategy Group connects you with renowned thought leaders whose insights, strategies and management frameworks help organizations fuel growth and disruptive innovation to better compete in a constantly changing world. Let us arrange for these esteemed experts to advise your organization via virtual and in-person consulting sessions, workshops and keynotes.
Mind the Gap: Bridging Culture and Strategy for Sustainable Success
was last modified:
August 2nd, 2023
by